ILTH Day 2021 Sample Email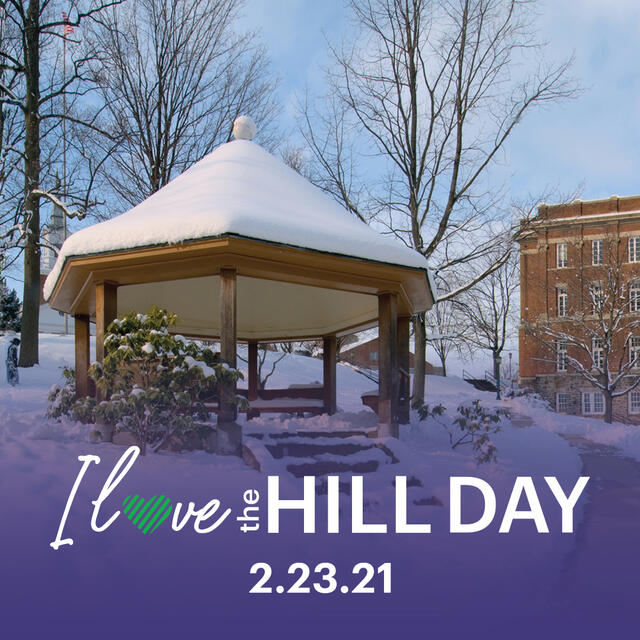 Personalized emails are a great way to share why supporting McDaniel is important to you and to encourage your friends and family to make a gift that is meaningful to them.
Here is some sample copy for you to use, but feel free to personalize and use your own voice!
Dear _____,

The big day is here! Today is I Love the Hill Day!

I Love the Hill Day is a 24-hour challenge to McDaniel students, faculty, staff, alumni, friends, and family to raise money for areas of greatest need at McDaniel. The goal is to reach 725 donors in one day!

Looking back at my time on the Hill, I am so grateful for meaningful experiences, lifelong friendships and faculty who challenged me—all of which helped me to become who I am today. But I know that those experiences would not have been possible without the generous support of others, and now it's our turn to share the love and help today's students.

More than ever, McDaniel students need to know they are not alone as they navigate their journey on the Hill during a global pandemic.

Today, I am going to make a gift to the Fund for McDaniel. In a typical year, the Fund for McDaniel supports scholarships, technology, experiential learning, and more. This year, it also helped keep our students safe and on their learning journeys. I hope you will will join me in making a gift. It's so easy to do.

Once you have made your gift, please share your support with your network on social media by using the hashtag #ILTHDay. Or share this email with your friends. Be sure to check back throughout to day to see if we hit our goal.

Thanks for joining me in showing your love for the Hill today!