Ninth Biennial Faculty Art Exhibition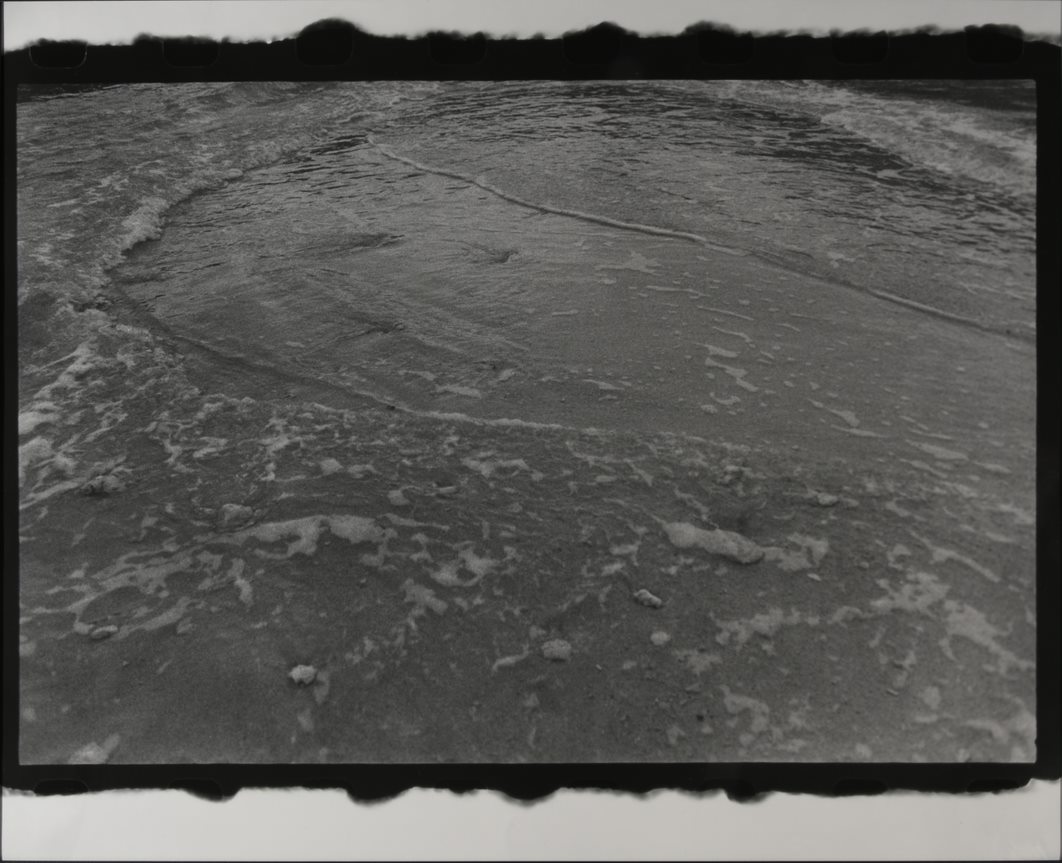 McDaniel College's Department of Art and Art History presents its "Ninth Biennial Faculty Exhibition," January 30 through February 28 in The Rice Gallery in Peterson Hall. 
The exhibit will cover a wide range of media styles, including paintings by Steven Pearson, Chinese style watercolor and ink paintings by Susan Clare Scott, photography by Walter Calahan, jewelry by Linda Van Hart, intermedia and digital art by Chloe Irla, images and wall sculpture by Chinen Aimi, pottery and ceramics by Nicole Diem, mixed media by Nicole Ringel, and more.
Chinen Aimi is an artist working as an anthropological detective.  This creative research is rooted in Feminist International Relations, which focus on intersections of gender, power, and war.  She was born to an Indigenous Ryukyu mother and a U.S. Marine father.  This circumstance has nurtured the confrontation of ethnocentric mindsets.  Her goal is to find affective ways to make aware the collective knowledge which has been conquered and skewed by perpetual justifications for violence.  Her approach is rooted in the transformative potential of social sculpture and the power of Ryukyu Sosensuhai (Ancestors Worship), while also acknowledging the realities of globalization.  Through affective objects that relate and stimulate emotions from the past and present, she aims to share the ritual of spherical thinking in hopes of stimulating the power of the collective unconscious and possibilities of PEACE.
Photography is Walter Calahan's passion – whether it is for advertising, corporate annual reports or collateral publications, magazines, websites, or simply for the personal joy of viewing the world with a camera. His photographic career has taken him under the Atlantic Ocean aboard a US Navy Trident Submarine, down lava tube caves in Idaho, into surgical clinics for Afghan refugees in Pashawar, Pakistan, canoeing the Okefenokee Swamp of Georgia and the great northern woods of Canada, being launched off the deck of a US Navy Aircraft Carrier, celebrating children learning to tap dance, as well as the tumult of the Romanian Revolution.
"I was introduced to infrared photography during a magazine assignment on the University of South Carolina's scientific research of loggerhead sea turtles," Calahan says.  "Once I completed the magazine story, I continued to use my modified digital camera to explore more of our world through infrared photography.  This small selection of my photography illustrates a portion of my infrared work."
Nicole Diem is a graduate of Towson University with a Masters in Art Education, she has been an art educator for over 24 years.  She is a ceramics teacher at McDaniel and has taught at Century High School in Carroll County where she has taught for the past 18 years.  Nicole is a partner at the "Off Track Art Gallery" in Westminster and has work on display at the Clayground in Ellicott City.  She participates in several artisan shows throughout the year.
"Although I am a functional potter and make 'everyday' ware, I am also a decorative potter and have participated in the Carroll County Artists Studio tour for over 10 years as a guest Raku artist and demonstrator at Shiloh Pottery in Hampstead," Diem notes.  "There, I create my trademark Raku pottery of horse hair and peacock feathers delicately burned into white and pastel colored pottery."
Chloe Irla grew up outside of Richmond, VA but moved around a lot as a teenager. She attended McDaniel College before receiving an MFA from the Mount Royal School of Art at the Maryland Institute College of Art.  She has exhibited nationally and in Sofia, Bulgaria. Chloe has been a resident artist at the Vermont Studio Center and the Wassaic Project.  As an educator, she has taught studio art courses at MICA and the University of Maine at Farmington and is currently an Assistant Professor of New Media & Digital Art at McDaniel College.
Irla's body of work produced over the last eight years has been "heavily reliant on the integration of digital print and web-based media and the collection of data through self-tracking.  The Year One series visualizes data collected throughout my daughter's first year of life.  Irene on Fridays is a newer series of paintings based on a photograph of myself at age 9 with my late grandmother.  Snowballtimore is an ongoing, grant-winning project that seeks to document and preserve the tradition of snowball stand culture in Baltimore, MD.  The media I employ are diverse–illustration and print design, architectural floor plans and models, traditional fiber art, and digital photography and collage, for example–and materiality is specifically chosen to best support the idea of a given project."
Steven Pearson is Professor of Studio Art and Chair of the Art and Art History Department at McDaniel College in Westminster, Maryland, where he has been teaching studio art courses since 2004.  From 2005-2018, and again, beginning in 2019, he served as the director of the college's Esther Prangley Rice Gallery, an exhibition space for McDaniel students and other emerging contemporary artists from the Mid-Atlantic region and beyond.
Pearson's work evokes a passage in "Quotational Practices: Repeating the Future in Contemporary Art," where Patrick Greaney asserts, "the past matters not only because of what actually happened but also because of the possibilities that were not realized and that still could be.  Quotation evokes those possibilities.  By repeating the past, artists and writers may be attempting to repeat that past's unrealized futures."  Pearson relates that his Duralar drawings "represent my attempt to communicate the ways in which I experience my contemporary moment, constructed from multiple temporalities excavated from my past.  I combine fragments of my representational paintings created between 1995-2003, nonrepresentational renderings produced between 2003-2014, and current articles from various newspapers.  The final renditions of fragmented and layered histories enact the ways that we collectively experience multiple temporalities in the present.  Quoting my various bodies of work challenges both material and conceptual boundaries that determine fixed notions of artistic identity."
Nicole Ringel contemplates the remnants, remainders, and ghosts of human systems within urban environments to explore the embodied experiences of human and nonhuman forces at work within shared landscapes.  Her interdisciplinary practice encompasses printmaking, bookmaking, installation, video, guided walking experiences, and animation.  In 2019, Nicole founded Sense of Press, a Risograph and Silk Screen publishing and printing studio.
Susan Clare Scott teaches the arts of Japan and China (in addition to a variety of other courses in European arts), and is very much absorbed in Asian painting, calligraphy, poetry, history, philosophy and religion.  She has been teaching for 19 years at McDaniel, after an earlier career teaching at Penn State.  She has travelled extensively in Europe and Asia, and has chaperoned students in Japan on six separate tours.  Dr. Scott will be retiring, with much sadness, at the end of May, 2020.

Her artistic work, carried out in rare moments of leisure, focuses on Chinese style ink and water color painting, mainly landscape in theme, inspired by memories of actual Chinese landscape, and executed using ancient literati methods (no drawings or sketches; she makes her own ink with ink stone and ink stick, and will  create a landscape composition quickly, in one sitting).  Her paintings are accompanied by poetry, and are overlaid with Daoist iconography.
Linda Van Hart is a total process metalsmith and Heart Armorer.  She interprets historically significant botanical symbols with contemporary flair using classic techniques.  She exhibits her jewelry, sculpture and mixed media collage in predominantly east coast galleries and high-end crafts shows.  A world traveler, Linda is in many private collections in the USA, Italy, Switzerland, Scotland and Russia.
Van Hart will display jewelry from her "Edisto" series.  "My Edisto Series celebrates nature's rhythm in growth that's undisturbed.  The lines are sinuous and muscular as they dance.  Botanically correct sketches and photos done on location support the studio work that is yielding a collection of Edisto circlets, bracelets, and earrings."
The Rice Gallery is open Monday through Friday from 10:00 a.m. to 4:00 p.m. and Saturday from 12:00 p.m. to 5:00 pm.  The exhibit is free and open to the public.  For information and to confirm gallery hours, please call 410-857-2595.
Feb 15, 2020, 12:00 - 5:00 PM
Organization
Art and Art History Dept