Classical Civilizations
Art. Politics. Architecture. Ethics. Law. Military strategy. Urban planning. It's near impossible to name any crucial aspect of contemporary western civilization that doesn't date back in some way to ancient Rome and Greece. Their precedents form the bedrock of so much of how our modern world works.
Document
Graduate School Preparation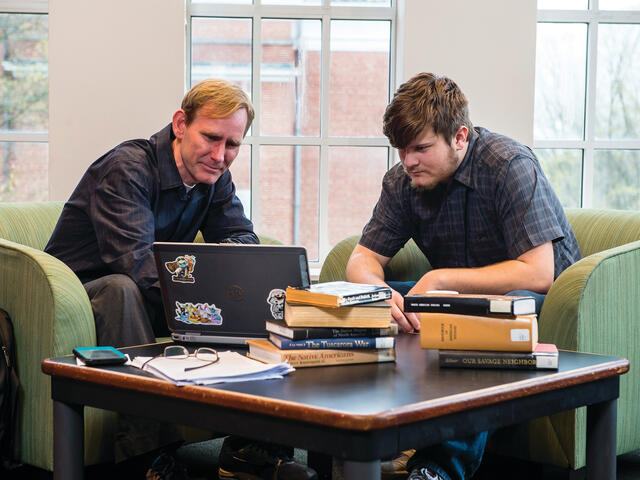 Senior's research uncovers missing link in Native American nation's history
Deep into a summer of research, senior Josh Irvin found the proverbial needle in a haystack — the one document, a letter written in 1805 by Revolutionary War general Jeremiah Slade, that detailed the deal that enabled the Tuscarora Indian nation to sell their reservation lands in North Carolina.