Commencement Health and Safety
All graduates should plan on only being permitted to have a maximum of two guests attend in-person. While disappointing, this is an important factor in being able to have an in-person ceremony. We will be live-streaming the ceremonies so family and friends can participate from a distance.
Although we cannot be certain what the future holds related to the trajectory of COVID-19, it is important to be aware that at this time we anticipate some additional health and safety protocols:
Masks

Face masks/coverings (e.g., disposable masks or cloth face coverings) must be worn by all individuals on campus at all times in public indoor settings and outdoor settings.
McDaniel Commencement masks will be provided to all attendees of the Commencement ceremony.
Anyone not adhering to the face covering policy will be asked to comply or leave.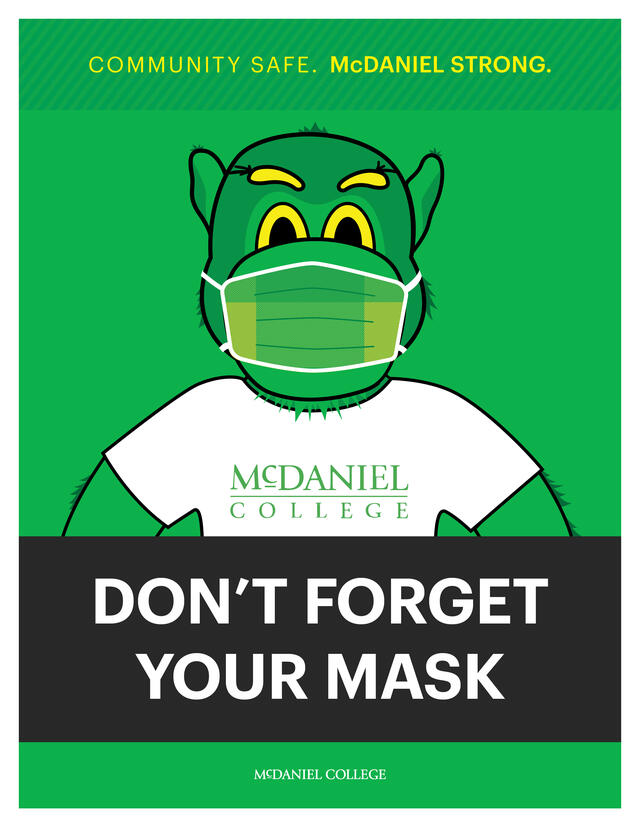 Physical Distancing

Physical distancing at a minimum of 6 feet must be maintained at all times. The two guests of each graduate will sit together in "pod" style seating during Commencement ceremonies but must keep their masks on and maintain physical distance from other guests. If two guests sitting in a pod together live separately, we encourage them to quarantine leading up to the event.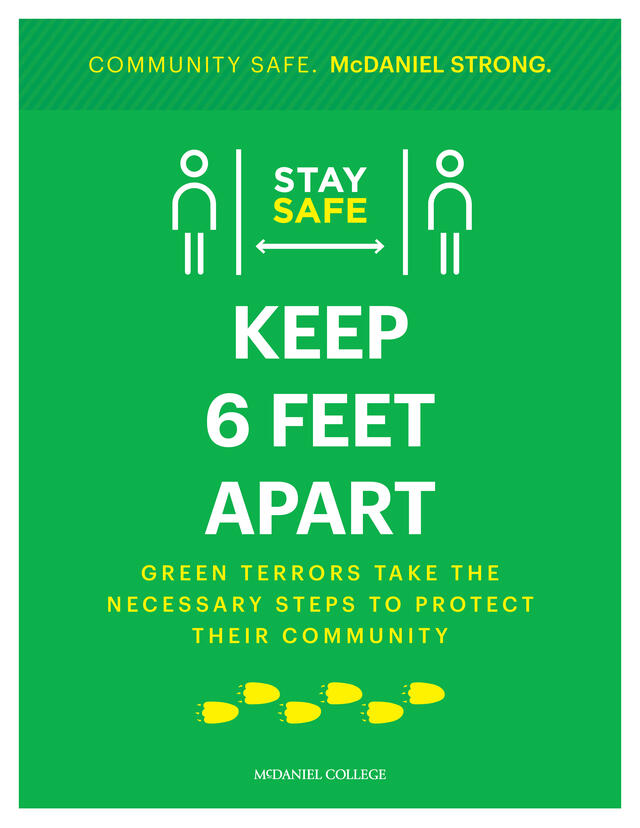 Additional Information

All official Commencement ceremonies will be held outdoors in alignment with public health best practices, and in accordance with Executive Orders related to outdoor entertainment venues.
Campus building access will be restricted to current students, faculty and staff as part of our campus health and safety protocols. Restroom facilities for guests will be provided at the Stadium.
Hand sanitizing stations will be provided located at entry and exit points of the event.
Increased cleaning of stadium bathrooms will occur throughout Commencement.
All guest seating will be sanitized before each ceremony.

Parking

Traffic entering campus by the Main entrance near the stadium at W. Main Street will be one way only entering campus.
Campus Safety personnel will direct traffic throughout campus.
Handicap parking will be directed into the stadium. Vehicles should display the appropriate handicap hang tag or license plate. Please communicate with traffic control personnel to ensure you are directed to the appropriate area.

Shuttle Options

Multi-passenger golf carts and shuttle vans will be available to escort those that may have mobility issues. Shuttle stops will be clearly labeled in each parking lot. Golf carts will also be available for those directed to handicap parking.

Walking Distance

Handicap parking will still require a 300 yard walk to the stadium concourse to enter the Commencement ceremony.
Other areas of campus will require a quarter mile or greater walk to the stadium concourse to enter the Commencement ceremony.