A Message from President Casey, in response to acts of racial injustice and discrimination
"The fundamental principles of a liberal education and the fundamental First Principles guiding the McDaniel community run absolutely counter to those of racial injustice and discrimination. Our values demand that we call out such injustices, whether they occur in our backyard or in Minnesota, Georgia, or New York. At McDaniel, we cannot and will not tolerate prejudice, bias, or discrimination."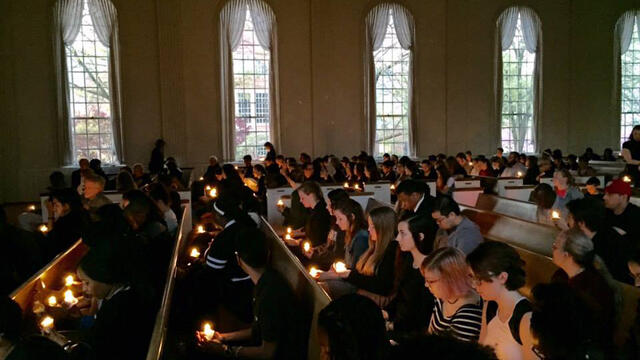 Dear Members of the McDaniel Community:
Our world has been irrevocably changed and our lives dramatically altered over the past few months by the invisible enemy of COVID-19. This virus has taken lives, livelihoods, and liberties from us all. We all struggle with the pain this illness causes, the anxiety it creates, and ask ourselves, "When will it end?"
But there are members of our community who have suffered far longer as a result of another enemy—an enemy not so invisible—an enemy which also alters lives, causes pain, creates anxiety, and demands an answer to the question: "When will it end?"
This enemy is even more toxic than the coronavirus, and its longevity in our nation suggests no simple vaccine can erase it from our system. This enemy is racism. It is an illness that manifests itself through the symptoms of discrimination, injustice, impoverishment, intolerance, and violence. It is a disease that once again has seen a major outbreak in recent days: through the disproportional impact of COVID on communities of color; through the killings of George Floyd, Breonna Taylor, and Ahmaud Arbery; through racist behaviors in response to Christian Cooper's simple request while birdwatching in Central Park; and locally here in Carroll County, Maryland, through the recent distribution of flyers promoting membership in the KKK.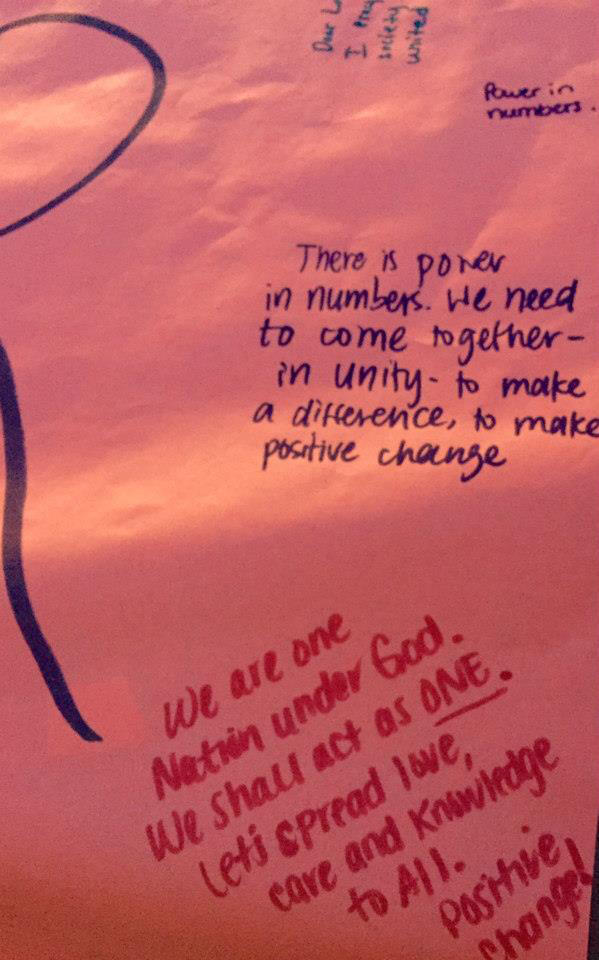 Though none of these events happened on McDaniel's campus, they nonetheless have a significant impact on the well-being of our community. A threat to any of us is a threat to the freedoms of us all. The fundamental principles of a liberal education and the fundamental First Principles guiding the McDaniel community run absolutely counter to those of racial injustice and discrimination. Our values demand that we call out such injustices, whether they occur in our backyard or in Minnesota, Georgia, or New York. At McDaniel, we cannot and will not tolerate prejudice, bias, or discrimination. Likewise, we cannot be colorblind. We must assert that the diversity of skin color, culture, nationality, sexual orientation, gender identity, and religious beliefs combine to strengthen our community. In addressing and understanding such differences in a supportive and inclusive environment, even if it makes some uncomfortable, we learn and grow as human beings contributing to a diverse democratic society. This is the role of education.
I am personally distraught by these recent events. But as a white man in our society—and furthermore as a white man in a position of power—it is not enough to be distraught. Anger is not action. I write you today to condemn racism and prejudice in all its forms, visible and hidden. Racism has no home to breed here on The Hill. We have already taken actions to address inequality, and we must and will take more.
Issues of equity, inclusion, and diversity are and will continue to be in the forefront of the McDaniel experience for students, faculty, and staff. All faculty and staff have participated in diversity and inclusion trainings for the past two years, and these trainings will continue. Events like the Wellness Center and ODI's recent "Racial Justice Hope and Healing" occur so that students have an opportunity to discuss the impact of these most recent incidents. We intend to continue thoughtfully developing campus programming that educates even more white students and employees and supports and empowers our students and employees of color. Hiring practices are under review to uncover unconscious bias, and a campus diversity statement is being developed with the insights of students, staff, and faculty. Our May Board of Trustees meeting explored what it means to be an inclusive community with honesty and self-critique. Entire departments have recently been restructured and rehired to address the concerns of our diverse student body. All of this and more must be done as we work together to become the inclusive community I hope we all envision. The work is ongoing, and it is never complete. Recently, a group of concerned students have requested more information on our progress in this work. Responses to their specific questions will be forthcoming from various campus offices. Meanwhile, our annual Clery report, posted on the College's website, details many answers to questions about campus safety.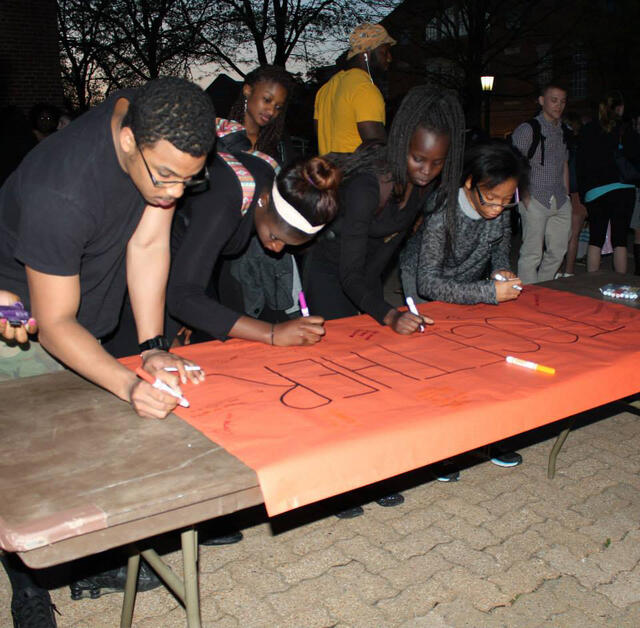 McDaniel's role as a leader in our community compels us to extend our influence to our off-campus partners as well. We are committed to extending the values of the First Principles by serving as a contributing member of the Westminster community. Consistent engagement with the Westminster Police Department and other local law enforcement agencies has allowed us to develop strong relationships based on shared goals. We will work with these partners to address their direct relationships with our students as well. It is imperative that our students feel safe in Westminster because the safety of our students and staff always remains our top priority.
Finally, it is important for us to acknowledge the particular pain our faculty, staff, and students of color are experiencing at present. Even though we are apart, I see you and hear you. We see you and hear you. We are committed to McDaniel's ongoing development as a community of action. Counseling Services in the Wellness Center can provide a safe and confidential environment to discuss concerns or trauma with a professional counselor. You can contact the Wellness Center at 410-857-2243.
We may wear a mask to stop coronavirus, but responding to racism and prejudice requires us each to remove our masks, to look deep in the mirror, and to reflect on our underlying assumptions and beliefs. Education is that process of peeling back layers and generations of oppression, whether as victim or perpetrator, conscious or unconscious. Together, we can heal from both the ravages of the COVID virus and the deep viral infections of racism, but it will not be without much work and the acceptance of responsibility. I commit to working with you on both.
With humility,
President Roger Casey
Visit the Office of Diversity and Inclusion (ODI) webpage for more about the College's efforts on behalf of diversity and inclusion.