Kinesiology, M.S.
McDaniel's M.S. in Kinesiology Program has an impressive legacy spanning back to the college's first physical training course. Since then, this 33-credit program has evolved to provide the knowledge and the skills necessary for careers in allied health, research and education. Your thesis and comprehensive exam will provide you the platform to conduct your own research and demonstrate your knowledge, paving the way for a professional degree or career.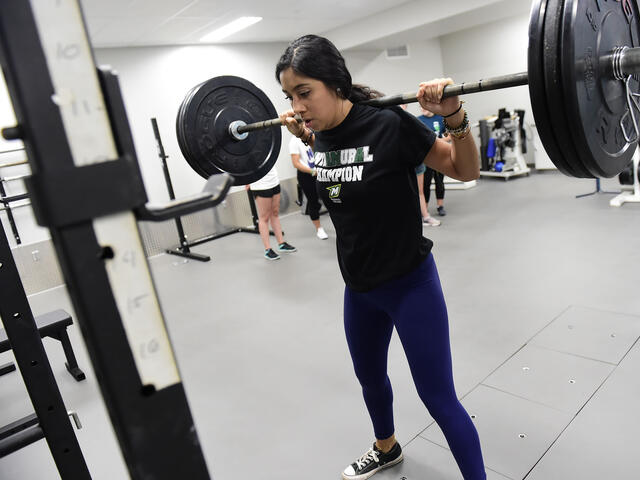 Where You'll Study
Kinesiology's new labs and classrooms open in Gill Center
Dynamic Facilities
The newly renovated Gill Center bustles with activity. After all, this is the epicenter of McDaniel's study of movement — the place Kinesiology students and faculty alike call home. Three classrooms, three labs, nine faculty offices and a seminar room were newly built inside Gill Center to support a program that prepares students for careers as health professionals, coaches, athletic trainers, physical education teachers, personal trainers and others whose work centers on the science of physical activity and movement.