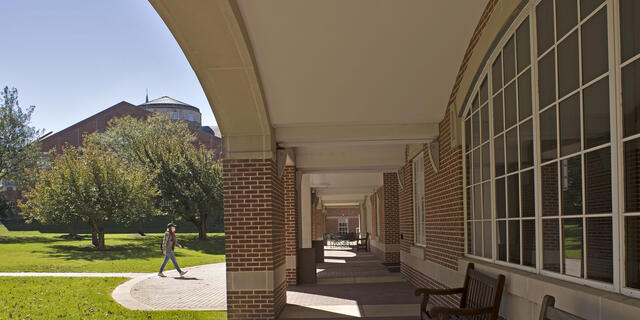 Graduate & Professional Studies Department
Overview
We recognize the benefits and rewards of earning a graduate degree and we also recognize the time commitment our students devote to their programs. At McDaniel College, we welcome students of all ages, interests, and professions, as we know they will bring enrichment to their classrooms. Whether face-to-face over a full fifteen-week semester, virtually through an abbreviated eight-week semester, or off-campus through an education cohort in conjunction with an area school district, there are a variety of course delivery modes to make earning a degree flexible.
Graduate students will have the benefit of an assigned advisor to help walk them through their course selections to ensure they receive the full value of their graduate certificate or master's degree. Each program offers a culminating experience through either a capstone, thesis, final project, or internship allowing students to gain first-hand experience within their respective industries.
We invite you to explore our graduate certificate and master's degree offerings and to see how you can advance your career with a degree from McDaniel College.
Post-Baccalaureate Certificates