Living on campus is an essential part of the McDaniel College experience. First-year students, sophomores, and juniors are required to live on campus (unless they live with their parents or are over the age of 25.) 
With over 90 student clubs, organizations, sports, and activities, our community always has something going on. No matter what your passions and interests might be, you'll explore them, hone them, and discover new ones that you never dreamed of (but can't believe you ever lived without).
Find what moves you at McDaniel.
McDaniel Fitness and Recreation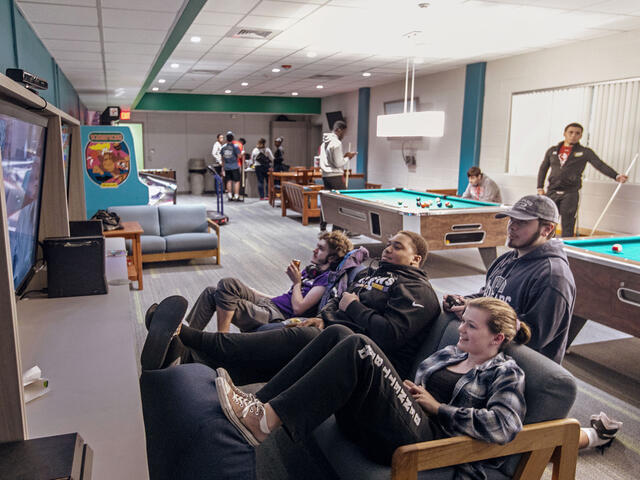 A Place to Relax
Rec Lounge
Get Your Game On