National Security Fellows
Cyber attacks. Pandemics. Hurricanes. Terrorism. Wildfires. Civil unrest. As threats to national security increasingly invade American lives, the need for professionals in every field with the knowledge and analytical skills to respond to these risks has never been greater. 
National Security Fellows
Paired with your major, McDaniel's new National Security Fellows Program prepares you to meet this need head on, giving you an edge in a surging market of high-paying jobs in private corporations, non-profit organizations, and government agencies alike.
Professionals like you, with expertise in national security, are in demand in accounting, cryptology, computer science, world languages, business, transportation, criminal justice, psychology, sociology, statistics or actuarial science, government, foreign service, and more.
Becoming a National Security Fellow
You'll apply to join the program typically in the spring semester of your freshman or sophomore year (with exceptions made for exceptional juniors). Successful applicants will demonstrate a strong interest in the field of national security (broadly defined) and be committed to advancing educational and/or professional interests in this area. Students from all majors are encouraged to apply.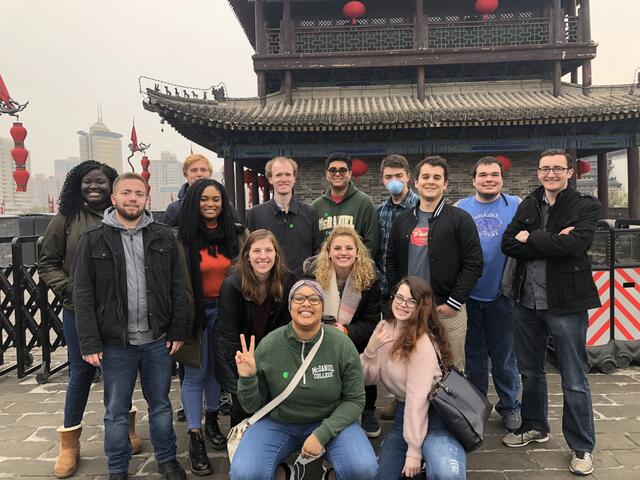 National Security Fellows Advantage
Your benefits as a National Security Fellow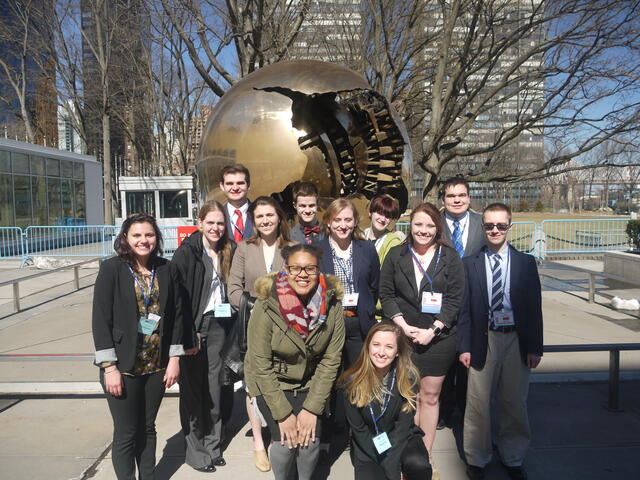 The National Security Fellows Curriculum 

Curriculum Highlights

As a National Security Fellow, you'll follow a 34-credit program that emphasizes career development, fulfilling requirements in pre-professional, experiential and co-curricular learning opportunities that differ from traditional learning. Combine the program with your program of study to supplement and enhance your major and minors with a value-added credential relevant to your career.

A required course, Essentials of Security Solutions, provides a foundation and structure for the fellowship. (4 credits)

Pre-professional experiences such as security simulations, internships, research assistantships, and independent studies that focus on hands-on learning outside of the classroom. (6 credits)

Electives in Political Science with National Security themes (Choose up to 16 credits)

Electives from other departments related to National Security, including Computer Science, History, Philosophy, Sociology, and more. (Choose up to 12 credits)

Co-curricular activities and events with National Security dimensions.

Pre-Professional Experiences

In addition to internships, independent studies, and research assistantships, your real-world experience may include:

PSI 2300: Model United Nations
PSI 2301: Model European Union
PSI 2302: Model Arab League
PSI 2240: Diplomacy, Statecraft, and War

Course elective highlights

Choose your electives from more than 50 courses, including:

PSI 2212: Terrorism and Counterterrorism

This course provides us with the opportunity to examine the phenomenon of terrorism: what is it, what is the logic behind it, and what factors could motivate groups and individuals that engage in it? 

PSI 2223: Future War — Tech and Politics

In this course, students will examine the interactions between scientific advancements in technology, warfare, and politics in the late twentieth and early twenty-first centuries.

CSC 3305: Artificial Intelligence

The study of computer algorithms inspired by nature and algorithms imitating human reasoning.

HIS 2247: The Nuclear Age

This course examines the history of today's nuclear infrastructure, including its origins, its geopolitical and commercial configurations, its environmental consequences, and its global social and cultural significance.

PHI 2211: Issues of Social Justice

A comparative philosophical and religious exploration of theories of justice and specific moral issues. 

REL 2227: Nonviolence: Gandhi, King, and Mandela

An introduction to the variety of religious practices and teachings that go by the name "Hindu," both in the U.S. and abroad.

SOC 2215: Growing Up in Gaza

This course will explore how young men and women are coming of age in the contentious and highly politicized Gaza Strip.

SOC 2408: Gender, Violence, and Crime

Why are so many mass shooters and serial killers men? Why are men over represented in our prison systems both as inmates and law enforcement? What happens when women commit violent crimes? These are some of the questions we explore in this course on the gendered nature of criminal behavior.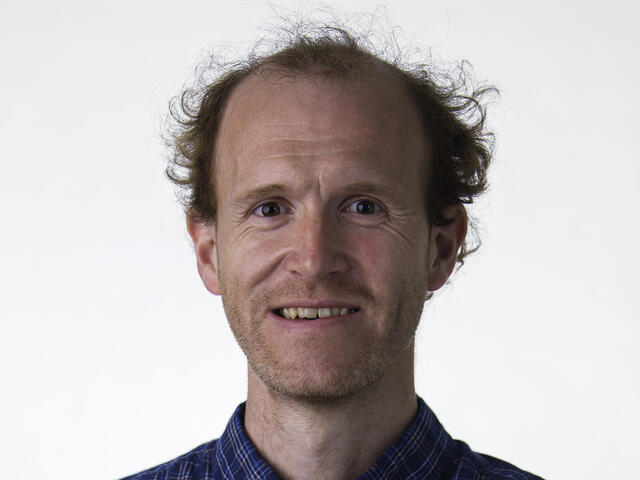 Faculty Spotlight
Francis Grice, program coordinator and Political Science professor