Making an Impact
The Green and Gold fund provides critical annual support to Green Terror teams and student-athletes. Your gift provides resources that offer life-changing, transformative athletic experiences to student-athletes. Donations enhance the student-athlete experience for over 400 students on 24 athletic teams annually, making a major difference in their experience on and off the field.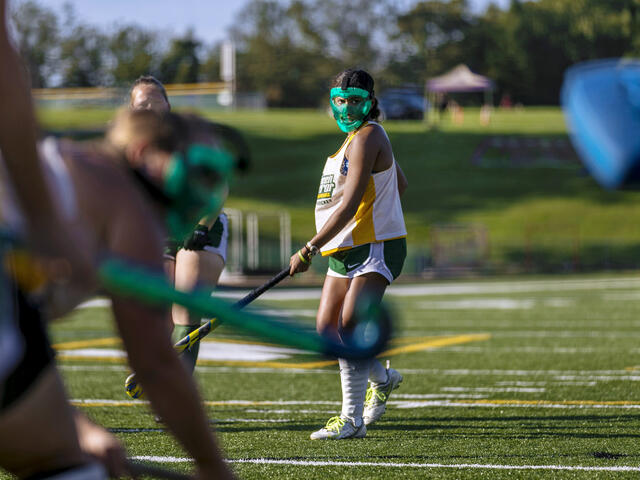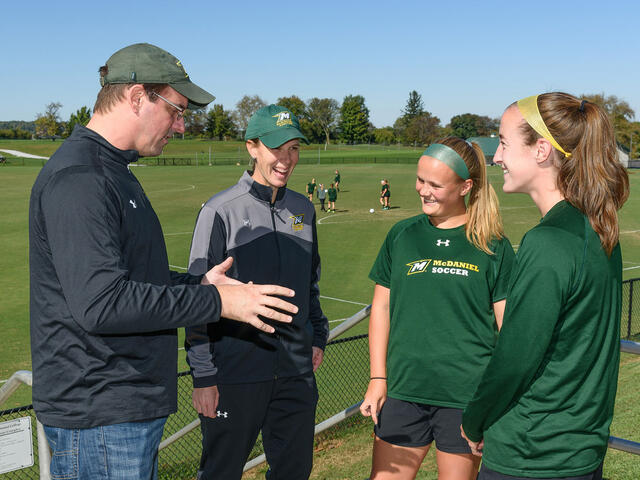 Support for Athletes
Faculty athletic mentors: Supporting student athletes on and off the field
Committed Faculty
For most of the week, you'll find McDaniel's faculty athletic mentors in labs or studios or discussing Byzantine art with a group Art History students. But come Game Day, these professors exchange lab coats and laptops for Green Terror fan gear before heading off to cheer on their favorite team. But the fast growing faculty mentor program goes far beyond cheering from the sidelines. The program matches faculty members with athletic teams of their choice. If the match gels, the mentor helps team members with academic issues and fosters better understanding among faculty of the demands student-athletes face all the while identifying specific and sometimes unique ways they can support the team and its members.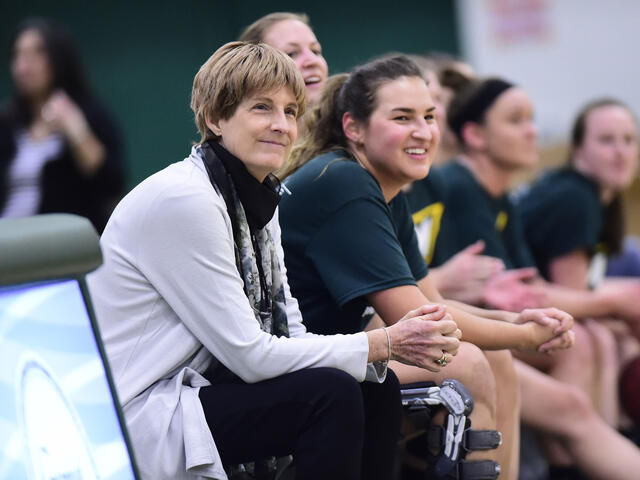 Honoring Becky Martin
Court dedication celebrates Coach Becky Martin's indelible legacy
Fundraising Leads to a Court of Honor
McDaniel alumnae and friends of the Green Terror women's basketball program have established The Rebecca L. Martin Court Endowed Fund, which provides for the naming of the court used by the men's and women's basketball teams, volleyball team and wrestling team, and supports the annual maintenance of the hardwood floor.