Support Carroll County Students
Since 1984, the Carroll County Scholars (CCS) program (formerly Carroll County Student Grant Program) has awarded more than $10 million in scholarship support to Carroll County students attending McDaniel. Supported almost entirely by local businesses and individuals, the program offers $100,000 McDaniel scholarship ($25,000 per year) to all eligible CCS program participants who choose to enroll at McDaniel.
The CCS program advances the education of high school students who live in Carroll County and helps them identify and successfully apply to the best college for them. The Carroll County students in the program benefit from workshops and events throughout their college prep journey, even if they choose not to enroll at McDaniel.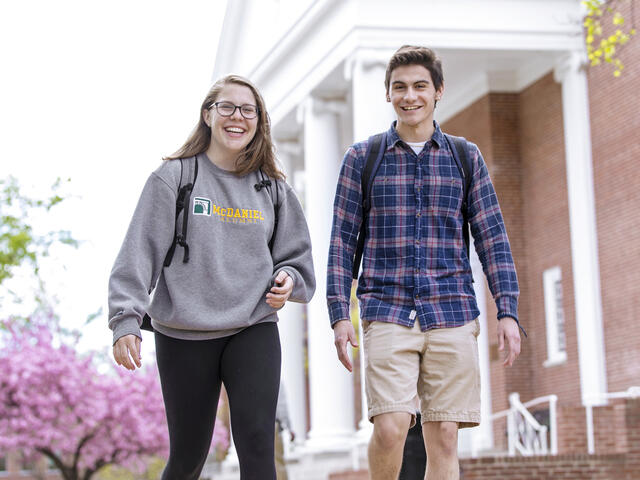 FAQ
Do I have to be based in Carroll County to contribute to CCS?
How does Carroll County Scholars support the surrounding community?
How can I get my business or organization involved?
What does my involvement require from me long term and short term?
How will my financial contributions be used?
How do I sponsor or host workshops or other events?