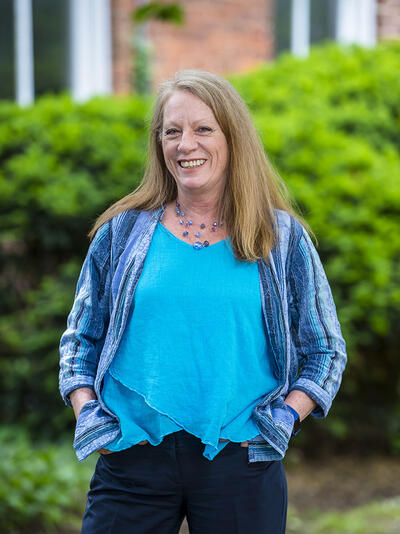 Contact Prof. van den Berg
I got hooked into the theatre at a very young age, playing the Page in a church production of "Good King Wenceslaus" when I was 5 years old. For a while I thought I was going to be the next Joni Mitchell and started out as a music major. I enrolled in a beginning level acting class during my first semester, and by the end of that semester I changed my major to theatre, dashing my parents' hopes of me becoming a secretary in the Foreign Service.
Upon graduation, I moved to NYC, working as an actor, and 2 years later enrolled in the MFA Acting Program at NYU's Tisch School of the Arts. I spent summers performing in New Hampshire, upstate New York, and Massachusetts doing summer stock. After receiving my degree, I toured the country performing the role of Nancy in Oliver!, while looking for a new artistic home that had a vibrant theatre community. Choosing DC as my new base, I spent several years working as a professional actor before teaching my first class – to Kindergarten students! I soon found an aptitude and a passion for teaching, finding delight in how theatre can change lives, and passing that artistry on to the next generation of artists.
MFA in Acting, New York University Tisch School of the Arts

B.A. in Theatre Arts, San Francisco State University
Voice and dialects

Japanese theatre

Musical theatre
FYS 1113: Acting: Onstage and Off

THE 2230: Non-Western Theatre

THE 2232: Acting II: Creating a Character
3 chapters of "Barrier Free Theatre" by Sally Bailey

2 exercises in "The Complete Voice and Speech Workout" by Janet Rodgers
Clubs and community involvement
Faculty Advisor, Alpha Psi Omega Theatre Honors Society

Leadership Positions, Kennedy Center American College Theatre Festival
JF Kennedy Center for the Performing Arts Gold Medallion

Faculty Creativity Award

Faculty Special Achievement Award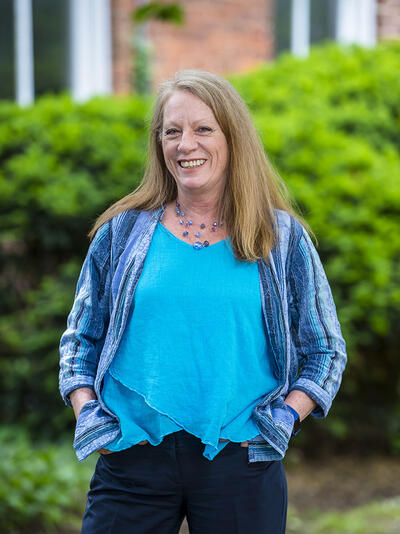 Contact Prof. van den Berg