Two virtual exhibitions highlight works by alumni
"Onward" features works by Jonathan Nepini '19 and Katie Ogorzalek '19, while "Embracing Monotony and Filling the Blanks" showcases pieces by David Ross '11 and Steph Perez '15. Both online exhibitions are live through Nov. 24.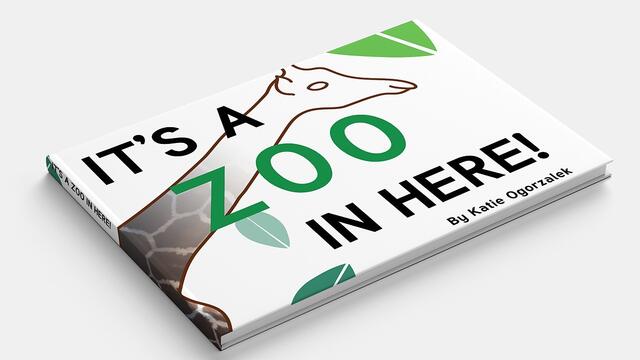 Four McDaniel Art alumni are highlighted in two virtual exhibitions organized by Art faculty in conjunction with McDaniel College's Esther Prangley Rice Gallery.
Titled "Onward" and "Embracing Monotony and Filling the Blanks," they both include a range of media from two- and three-dimensional approaches to digital and new media. The online exhibitions run through Nov. 24.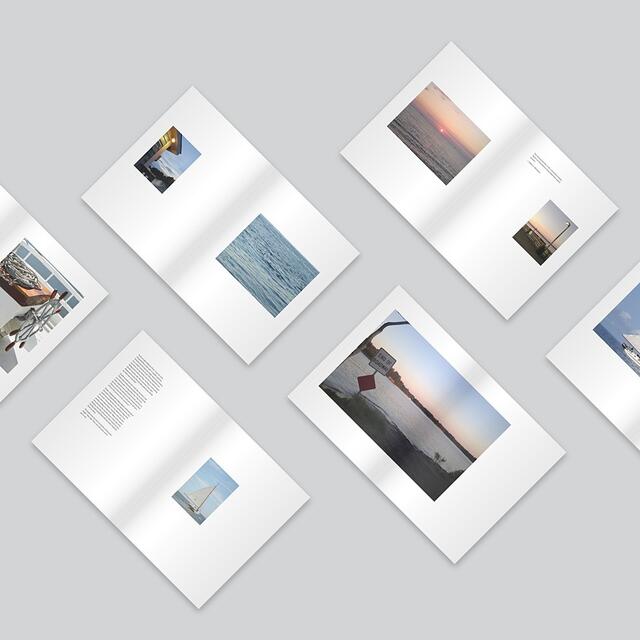 Two virtual guest artist talks are also planned. Jonathan Nepini '19 and Katie Ogorzalek '19, who have pieces showcased in "Onward," speak on Nov. 5 at 7 p.m.
Another virtual guest artist talk is set for Nov. 12 at 7 p.m. with David Ross '11 and Steph Perez '15, who are displaying their work in "Embracing Monotony and Filling the Blanks."
The lectures are co-sponsored by Ars Nova, the college's art club.
Nepini and Ogorzalek both graduated from McDaniel with bachelor's degrees in Art and specializations in Graphic Design, before pursuing their master's degrees in Graphic Design at Maryland Institute College of Art (MICA) in Baltimore.
Due to the COVID-19 pandemic, their master's thesis exhibitions went from an in-person showcase to a virtual format. "Onward" explores the final thesis book projects by Nepini and Ogorzalek required for the program at MICA. Nepini focuses on the important role oysters play in Maryland's history, while Ogorzalek created a children's book called "It's a Zoo in Here" that follows a giraffe who feels rejected and isolated by the animals but comes to realize that the zoo includes all different-looking animals – something they share in common.
"As a department, we are proud of Jonathan and Katie for not only pursuing further specialized education in design but also for their drive to keep going in the midst of the COVID-19 pandemic," said Steven Pearson, professor and chair of the Art Department at McDaniel. Pearson is also the Joan Develin Coley Chair in Creative Expression and the Arts.
"Embracing Monotony and Filling the Blanks" features Ross, a graduate of the Studio Art program at McDaniel, and Perez, who earned a bachelor's degree in Art with a specialization in Graphic Design.
After Ross completed a Master of Fine Arts degree at American University in Washington, D.C., he went on to work at ARTLAB+ as a 3D design and maker mentor and is currently the maker space manager at Temple University in Philadelphia.
After graduating from McDaniel, Perez became a team member at Higher Information Group in Harrisburg, Pa., where she interned while in college. She has been a web and graphic designer at the company for the past 5 years.
"Embracing Monotony and Filling the Blanks" highlights the abilities of Ross and Perez to design and control complex composition and make the most out of black and white.
Perez has created graphic representations of her coworkers as gifts, which are reminiscent of a graphic novelization of "The Office" TV show. Her cast of characters are much more familiar in her everyday work life, while Ross makes comics based around "Blank" D.I.Y. characters – a term coined in the designer toy field. These characters are open for artist interpretation, allowing Ross to endow them with the humor, love, and fears that he had as a child.
"When we look at their work we realize that Steph has found life in the monotonous, and 'blanks' are to David what marble was to Michelangelo," Pearson said.