Welcome to Westminster. Welcome to McDaniel College.
Your home away from home.
After the welcome at the Westminster Branch of the Carroll County Library, students are invited to...
Take time to browse the Farmer's market for fresh produce, hunt for a great gift item in a main street boutique, or dine in a convenient local restaurant for a tasty local or international flavor! (Englar Dining Hall is also available for lunch on your meal plan.)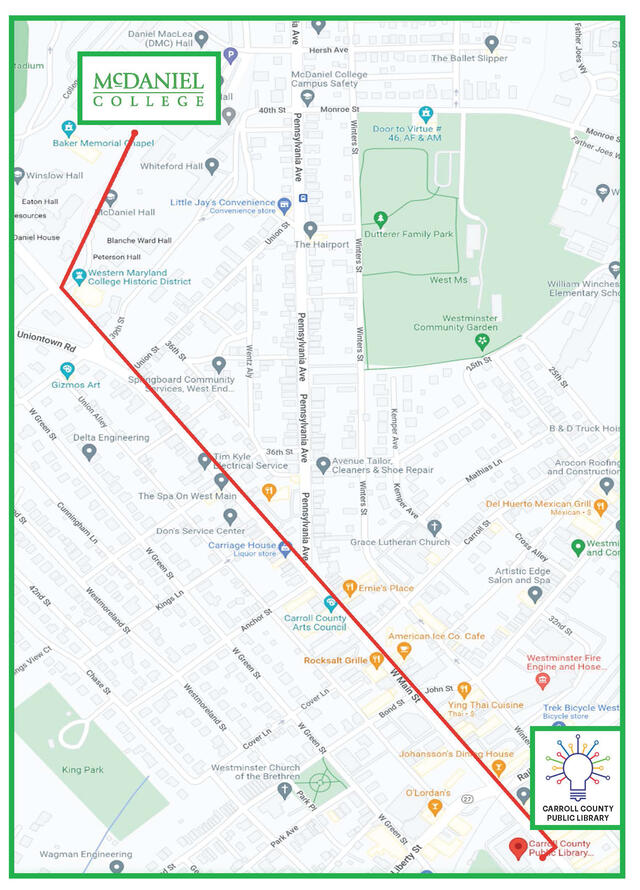 On the Hill, we never stop climbing.
We call our campus the Hill. It's a place where you're constantly climbing. The higher you climb, the clearer your view: of yourself, your passions, and all you can become.
McDaniel College is home to a community with a fierce commitment to your educational journey. Whatever you choose to study, you'll gain the knowledge, confidence, and tenacity to conquer any challenge like a Green Terror (our one-of-a-kind mascot). Ready to take the first step? Let's go.