Bob Woodward, legendary Pulitzer Prize-winning investigative journalist and bestselling author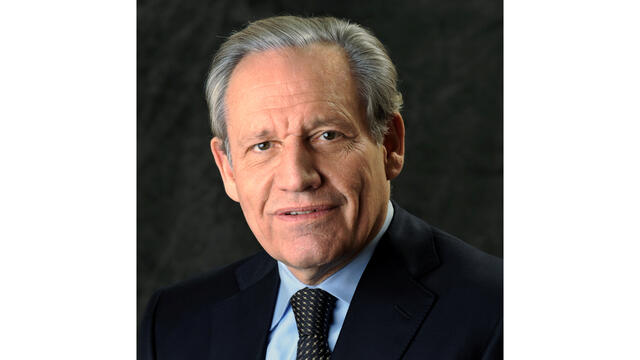 Legendary Pulitzer Prize-winning investigative journalist Bob Woodward is an associate editor of The Washington Post, where he has worked since 1971. He has shared in two Pulitzer Prizes, first for the coverage of the Watergate scandal with Carl Bernstein in 1973, and second in 2002 as the lead reporter for coverage of the 9/11 terrorist attacks in 2001.
Born in Illinois, Woodward graduated from Yale University in 1965. He served five years as a communications officer in the U.S. Navy before beginning his journalism career at the Montgomery County (Maryland) Sentinel, where he was a reporter for one year before joining the Post.
Woodward has written No. 1 bestselling books on the last nine presidents — Nixon, Ford, Carter, Reagan, George H.W. Bush, Clinton, George W. Bush, Obama, and Trump — as well as the CIA, the Joint Chiefs, Hollywood, and the Supreme Court. He has authored or co-authored 21 books, all of which have been national nonfiction bestsellers. Fifteen have been No. 1 national bestsellers, including his most recent book, "Peril," on the transition from the Trump to the Biden administration. Others include "All the President's Men" and "The Final Days," both Watergate books, co-authored with Bernstein; "The Brethren: Inside the Supreme Court," co-authored with Scott Armstrong; "Wired: The Short Life and Fast Times of John Belushi;" "Veil: The Secret Wars of the CIA 1981-87;" "The Commanders;" "The Agenda: Inside the Clinton White House;" "Shadow: Five Presidents and the Legacy of Watergate;" "Bush at War;" "Plan of Attack;" "State of Denial: Bush at War Part III;" "Obama's Wars;" and "Fear" and "Rage," part of Woodward's Trump trilogy.
Newsweek magazine has excerpted six of Woodward's books in headline-making cover stories, and 60 Minutes has done pieces on eight of his books. Three of his books have been made into movies, including "All the President's Men," which was listed among the all-time 100 best nonfiction books by Time magazine and called "Perhaps the most influential piece of journalism in history."
He has earned nearly every major American journalism award, including the George Polk and Heywood Broun Awards.
Bob Schieffer of CBS News has said, "Woodward has established himself as the best reporter of our time. He may be the best reporter of all time."
Legendary Pulitzer Prize-winning investigative journalist Bob Woodward is the 2023 Undergraduate Commencement Speaker.