Dan Rodricks, Doctor of Journalism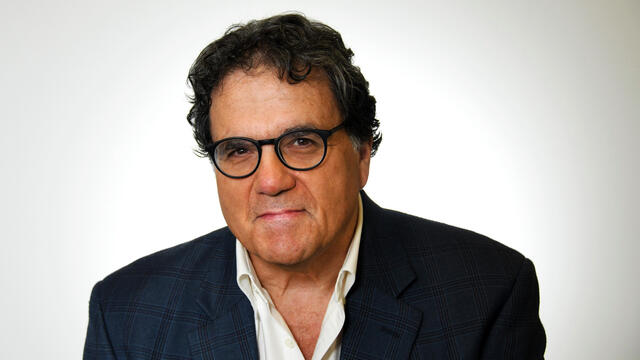 Dan Rodricks is a longtime columnist for The Baltimore Sun and a former radio and television host. He has won several national and regional journalism awards over a reporting, writing, and broadcasting career spanning five decades.
Rodricks started writing for the former afternoon paper, The Evening Sun, in January 1979 and his column is one of the longest running in the nation. It has garnered several regional journalism awards, as well as four national awards, including the National Headliner Award for commentary and the Heywood Broun Award from the Newspaper Guild, which honors great journalism, especially journalism that exposes social injustice. His column has been cited numerous times in regional journalism competitions and has been named "Best in Show" in the annual competition of the Maryland-Delaware-D.C. Press Association.
Additionally, he was named "Public Citizen of the Year" by the Maryland chapter of the National Association of Social Workers in 2006 for his "Dear Drug Dealers" series, a public call for an end to criminal violence in Baltimore, bolstered by a sustained campaign to help provide jobs or job training for ex-offenders. It also won the 2006 Excellence in Urban Journalism Award from the Freedom Forum and the Enterprise Foundation and was cited on national television and radio, as well as the Columbia Journalism Review.
In addition to his newspaper career, he has experience in local television and radio. From 1980 to 1993, he was featured weekly in "Street Talk" and "Rodricks At-Large" segments on WBAL-TV, and from 1995 to 1999, was the host of "Rodricks for Breakfast" on WMAR-TV. He has also written and narrated programs for Maryland Public Television.
For WBAL Radio, he hosted a nightly talk show from 1989 to 1993, as well as a five-hour Saturday morning show that ran until 1995. He also hosted "Midday," a daily talk show on WYPR-FM, Baltimore's NPR station, from 2008 to 2015, before starting the "Roughly Speaking" podcast on BaltimoreSun.com.
The author of three books, including "Father's Day Creek: Fly Fishing, Fatherhood and the Last Best Place on Earth," Rodricks has also performed in semi-professional theater in Baltimore. He is currently at work on a play, "Baltimore: You Have No Idea," about his many experiences as a journalist in Baltimore.
A New England native, Rodricks graduated summa cum laude with a bachelor's degree from the University of Bridgeport in Connecticut, where he was voted as the outstanding journalism student. Before coming to Baltimore, he interned professionally at The Patriot Ledger in Quincy, Mass., and The Times Herald-Record in Middletown, N.Y. He was a Newspaper Fund Scholar in 1975. He and his wife, Lillian Donnard, and their two children, Julia and Nicholas, live in Baltimore.
Dan Rodricks, Doctor of Journalism, is the 2022 Graduate Commencement Speaker & Honorary Degree Recipient.