Diego Weiner '13
Criminal defense attorney Diego Weiner '13 first gained a foundation in Political Science and International Studies at McDaniel before heading to law school and picking up the family legacy at his father's law firm in Miami. When legal cases take him abroad, his global knowledge and passion for criminal defense become invaluable tools for seeking the whole story.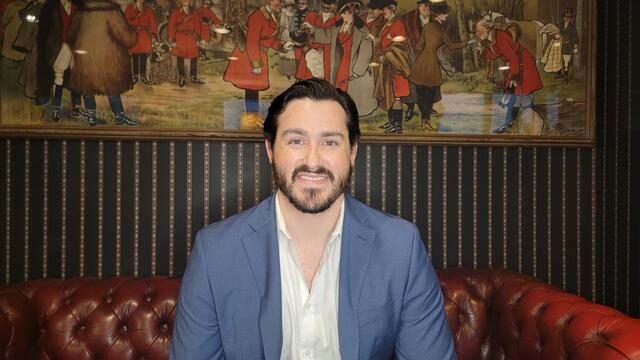 Ever since he was a kid, Diego Weiner '13 knew he wanted to be a criminal defense attorney. He grew up watching his father, a nationally recognized attorney and former president of the National Association of Criminal Defense Lawyers, defend clients at trial, which left a lasting impression.
"I remember him quite literally making an FBI agent faint during cross-examination because he caught him lying," Weiner says.
While at McDaniel, Weiner majored in Political Science and International Studies and took every course he could on international affairs and politics. His dedication to the legal field was cemented during internships in local county and federal public defenders' offices. He had a growing awareness of injustice in the legal system and realized that legal defenders were vital. "If I had any doubt in my mind that I wanted to be a criminal defense lawyer, that was the clincher," he says.
Now an experienced criminal defense attorney at Jeffrey S. Weiner, P.A., his father's firm in Miami, Weiner endeavors to be a tenacious defender. "I'm proud to be able to act as a buffer between a private citizen that's potentially facing many years in prison and the Goliath that is the federal government," he says.
As a smaller firm, it can be a monumental task to defend a client against a federal prosecutor's many resources. But for Weiner, the challenge is part of the draw. Most of his cases are white-collar cases, but he'll take on any kind of criminal case. A recent, high-profile client of Weiner's was former NFL player Joshua Bellamy.
The intensity of trial is preceded by careful preparation, which has sent Weiner overseas to countries like Brazil, Panama, Paraguay, and Guyana to consult with clients who are located abroad but are facing accusations from U.S. courts.
"It helps to know the story," Weiner says, explaining that the stakes are high, so gathering every detail is one of the first steps toward a positive outcome.
Thankfully, Weiner says he left McDaniel with a global awareness that comes in handy in this information gathering. While he enjoyed every Political Science class he took, he says he often chose his courses based on the professor, especially those with now-retired Professor Herb Smith and current Associate Professor Anouar Boukhars.
"I love that McDaniel has some of the top minds in political science," he says. "It didn't really matter to me what the specific class was if, for example, Dr. Boukhars was teaching it, because I knew I was learning from the best."
Weiner appreciated the classes on international affairs so much that he admits he may have become a foreign correspondent if he hadn't had such a passion for the legal profession.
Born and raised in Mexico City until his family moved to Miami when he was 13, Weiner discovered McDaniel through Loren Pope's book "Colleges That Change Lives." Meeting the football coaches during his visit to the college sealed the deal, and Weiner spent two years as captain of the Green Terror football team. "I was probably the only Florida kid on the team," he says. "It was a great experience; I wouldn't trade it for anything."
In 2015, he earned his J.D. degree from St. Thomas University College of Law in Miami Gardens, Florida. Weiner currently serves on the board of directors and the Fourth Amendment Committee of the National Association of Criminal Defense Lawyers.
Fluently bilingual, Weiner regularly appears on local and national English and Spanish-language news channels to provide his professional perspective on high-profile legal cases, including those involving Derek Chauvin, Gabby Petito, Nikolas Cruz, and Prince Andrew.
His advice to current McDaniel students? Intern at your local public defender's office. Consider going to law school. Be bold. "You have to be personable and know how to distinguish yourself," he says, "and that can be said about any job, not just lawyers.
"I do think McDaniel aimed to instill that in us. My time at McDaniel taught me to really think for myself and assess what I truly wanted to do."
Career: Criminal Defense Attorney
Class: 2013
Major: Political Science and International Studies