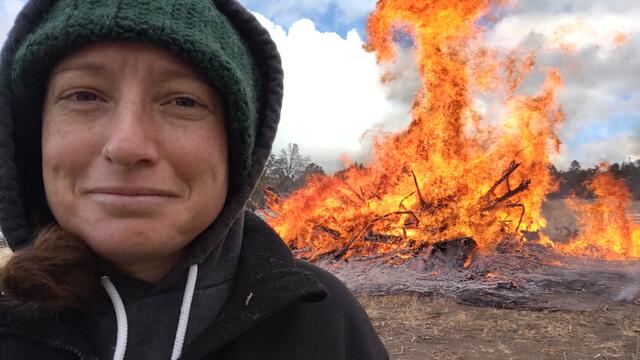 Ellen Larson '10 always envisioned herself working for a land management agency someday. She just didn't know what job it would be, nor what she should study to get there.
"It wasn't until the fall of my sophomore year when a unique opportunity presented itself and steered me toward Environmental Policy," Larson recalls. "Esther Iglich put together a course called Field Guide to Maryland, and students went camping every weekend around the state to learn about different ecosystems."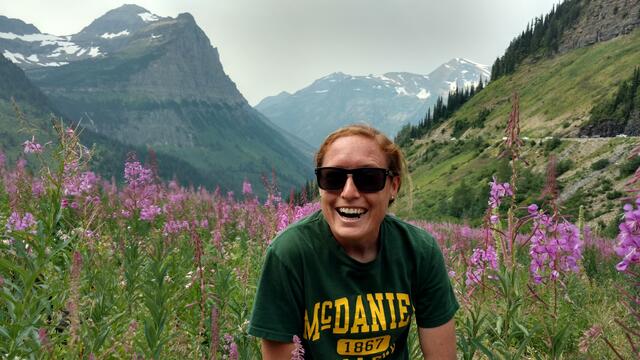 In addition to hiking, biking, canoeing, and sleeping in treehouses, each student was responsible for a presentation on that weekend's ecosystem. "It reminded me that I grew up camping, hiking, and exploring with my family, and how much I really loved being outside," Larson says. "It also introduced me to the idea of working in the field."
Larson says Environmental Policy was her path to more camping, hiking, and exploring — but this time, as a career. She moved out west three days after commencement and has been out there ever since.
For a couple years, she worked with Americorps in national parks and national forests in Utah, Idaho, Arizona, and New Mexico. "I was building trails, removing invasive species, restoring watersheds, living out of a tent, and not showering very often," Larson recalls.
But more importantly, that work coupled with her McDaniel environmental education helped develop her strong sense of responsibility for public lands.
In 2013, Larson got a job with the U.S. Forest Service as a wildland firefighter. She has worked for two different national forests in Arizona and traveled to most of the western states for work.
"We spend a lot of time using chainsaws, digging in the dirt, fighting fire with fire, and, of course, spraying water to put fires out. Although it's less of that last one than you may think," Larson says. "Partially, fire season is so busy every year because we've spent hundreds of years suppressing fire in an environment that actually needs fire to stay healthy."
A big part of the U.S. Forest Service's wildland firefighting program is prescribed fire, where Larson and her colleagues burn low-intensity fires across the landscape to help reduce the threat of high-intensity wildfires in the future. "Not all fire is bad," Larson says.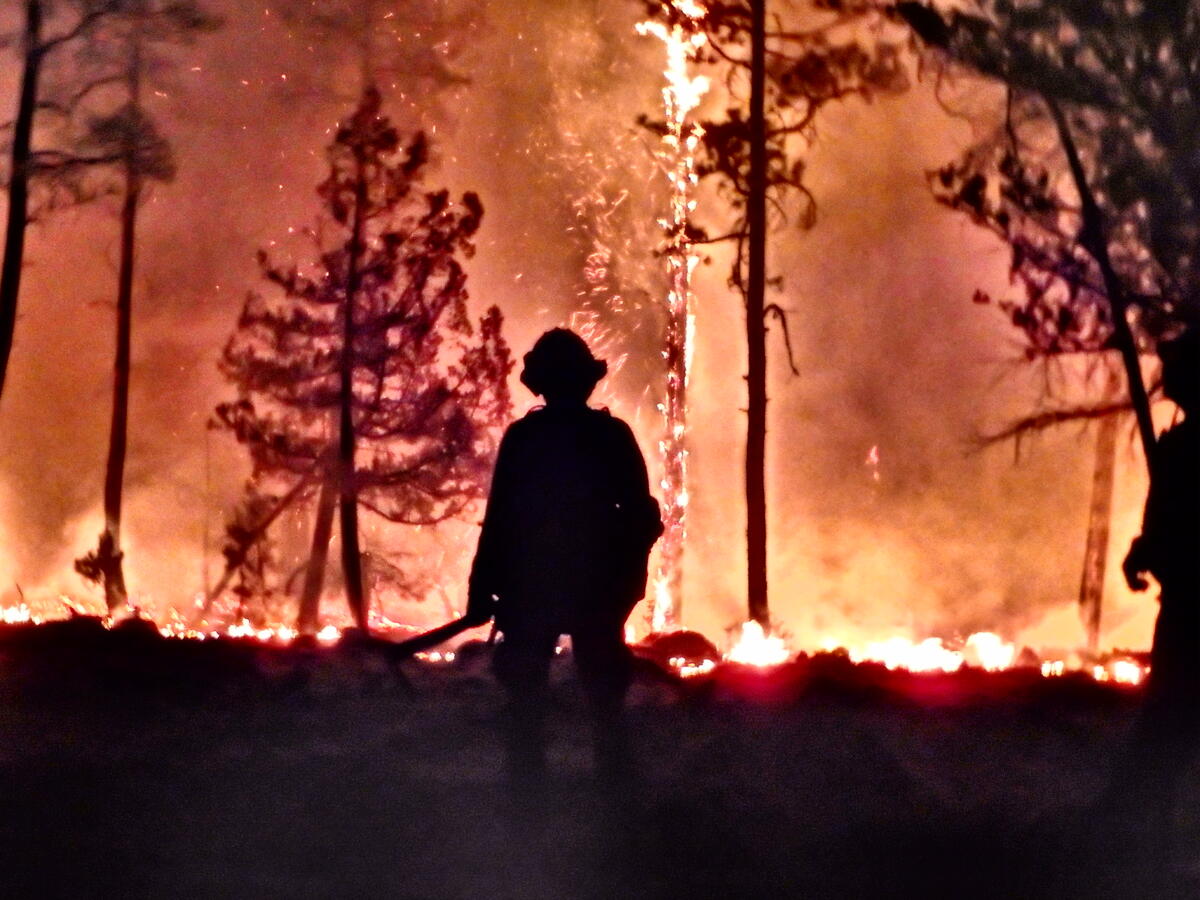 "Majoring in Environmental Policy and minoring in Sociology, I was very interested in how humans interact with the environment, our behaviors, and how land management agencies play a part in those behaviors," Larson says. "But I wanted to get out into the world and not go straight into grad school to do that kind of research after graduation."
Now, after many years saying she'd never go back to school, Larson found herself back in school: "Right now, I'm pursuing an online graduate certificate for GIS, which I can then put toward a master's degree in natural resources, with a focus in GIS and NEPA," she says.
Eventually, Larson would like to have a fuels planning role with the Forest Service, where she would help coordinate fuels reduction projects and prescribed fire programs. Ultimately, Larson says she can thank McDaniel for helping her become the kind of leader she's always wanted to be.
"The point of a liberal arts curriculum is to expose you to new opportunities, open you up to different viewpoints, and explore different ways of thinking," she says. "This has helped me become an effective, inclusive leader who focuses on building community in the workplace."
Career: Wildland Firefighter 
Class: 2010 
Major: Environmental Policy