Sharon Love M.S. '76
Sharon Love M.S. '76 put her background in education to work when she created the One Love Foundation, which facilitates youth workshops focused on healthy relationships.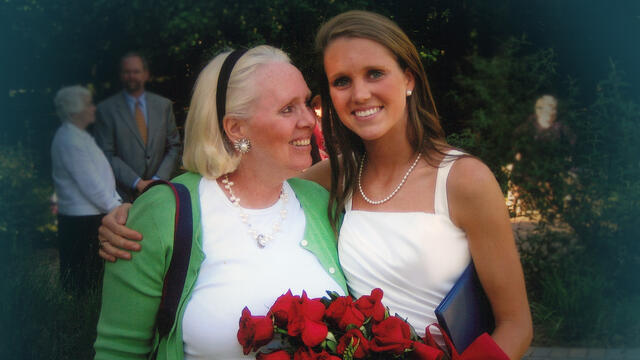 Sharon Love M.S. '76 recalls being in a state of shock when she found out that her daughter, Yeardley, had been murdered by her ex-boyfriend. "You have a choice. You can either pull the covers over your head and avoid everything, or get up and do something," Love says. "We chose to get up and do something. We wanted to fight back and to never let this happen to anyone else."
That determination led to the creation of the One Love Foundation just five weeks after Yeardley's death. The foundation was initially formed to help inner-city lacrosse players obtain college scholarships, but Love wanted to make a bigger difference.
Once the trial was closed and Yeardley's ex-boyfriend was sentenced to 23 years in prison, Love and the foundation felt free to focus on the societal issue that led to Yeardley's murder. "I thought domestic violence was somebody married with kids, no means of income, dependent on her husband, and stuck with an abusive partner," Love says. "To have a college student be victimized by this was totally foreign to me."
The first step in this organizational pivot was a partnership with Jacqueline Campbell from the Johns Hopkins University School of Nursing to develop a danger assessment app. Campbell, who has been conducting advocacy, policy work, and research in the area of relationship violence since 1980, joined the foundation's National Advisory Council in 2012 and the app launched in 2014.
Now headquartered in New York City, One Love has six regional offices, over 40 staff members, and more than 25,000 volunteers. Since 2015, programming has largely been centered on a movie that the foundation developed called "Escalation," the story of two college students involved in an abusive relationship with a tragic ending, which was loosely based on Yeardley's relationship.
"Once we had the movie, we would get on a plane and go share it with anybody that wanted to see it," Love says. "Our goal was to share it with as many kids as we possibly could."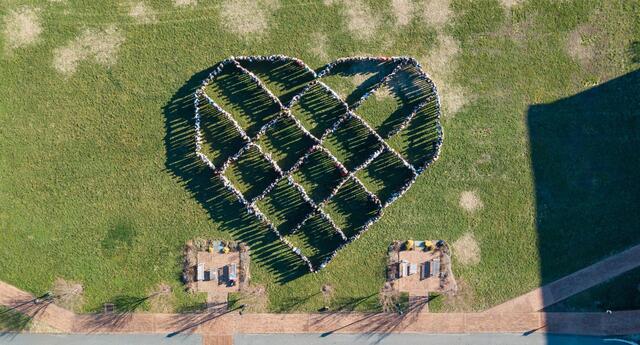 High schools and colleges started reaching out to the foundation asking to hold screenings and a discussion with the students after the movie. In March 2015, that brought the foundation right here to the Hill, where Love got her master's degree in Deaf Education in 1976. Love taught hearing impaired students in Baltimore City for 25 years before retiring in 2013 to focus on One Love full time, but her background in education has proven useful in this new calling.
"My teaching background helped me realize how much of an asset relatability is in this work. We didn't want people to run away from this difficult topic, so we had to make it palatable, relatable, and accessible," Love says. "We wanted the foundation to be a positive source of information and inspire positive changes in people's lives. That's what all teachers are trying to do, ultimately, is make a positive change in people's lives."
Career: Founder of One Love Foundation and retired teacher
Class: 1976
Graduate Degree: M.S. in Deaf Education