Stan Stovall, Doctor of Journalism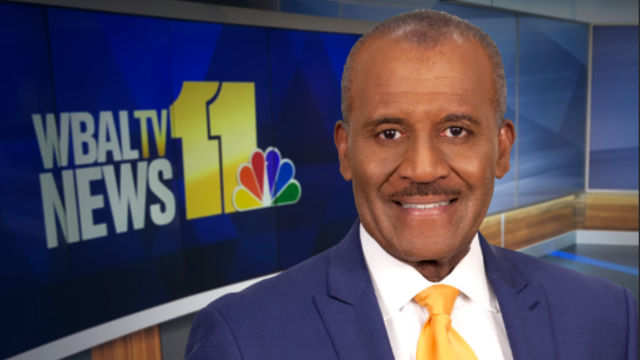 Veteran journalist Stan Stovall, who became one of the most recognizable faces in the Baltimore television market, retired in November 2022 from WBAL-TV (NBC Baltimore) after more than 50 years in the news business.
Stovall started his broadcasting career in 1970 in Phoenix when he was just 17 years old. He was the first African American television news reporter in the state of Arizona and became the youngest television news anchor in the country at the age of 18.
He first joined WBAL in 1978 as the primary anchor for the weekday evening editions of 11 News, a position he held for five years. He rejoined the station in 2003 as co-anchor of the weekend edition of 11 News Today and was quickly promoted to co-anchor of the weekday editions of 11 News Today and 11 News at Noon, before adding co-anchor of 11 News at 5 p.m. to his morning duties. In 2013, he was named co-anchor of 11 News at 6 p.m. and 11 p.m.
He also worked in St. Louis, where he was honored with an Emmy Award as the "Best Television News Anchor," and Philadelphia. He spent 13 years as the primary evening news anchor at WMAR-TV in Baltimore before returning to WBAL.
Stovall's career has taken him to Southeast Asia, where he covered the civil war in Myanmar (formerly known as Burma), as a freelance producer, reporter, and videographer, as well as to Central America during the Contra War in Nicaragua, the former Soviet Union, and to Vatican City, where he reported on the elevation of Baltimore Archbishop William Keeler to the College of Cardinals.
In September 2022, he was inducted into the Gold Circle of the National Capital Chesapeake Bay Chapter of the National Academy of Television Arts & Sciences, recognizing broadcast journalists who have spent more than a half century in the industry.
Additionally, he is a former competitive powerlifter and bodybuilder, earning titles like Mr. Maryland and Mr. Delmarva.
Stan Stovall, a retired veteran journalist and news anchor with WBAL-TV (NBC Baltimore), receives an honorary Doctor of Journalism degree during the 2023 Undergraduate Commencement ceremony.