Allied Health Advising
Experiential learning opportunities, enhanced mentoring, and professional skills development – key features of the McDaniel Commitment – combined with the flexibility of the McDaniel Plan's liberal arts and sciences curriculum – make McDaniel an ideal place to pursue pre-professional studies in allied health.   
There are many paths and a variety of career options in the allied health field.  McDaniel College, like most liberal arts colleges, does not have a pre-health major.  Instead, students are encouraged to choose a major that encourages their passions and challenges them to be successful.  In fact, students do not need to pursue a specific major for entry into the allied health professions, as each graduate and professional program has their own set of prerequisite courses to gain entry.  Students, in consultation with the allied health advisors, can generally meet these requirements through any of the McDaniel majors.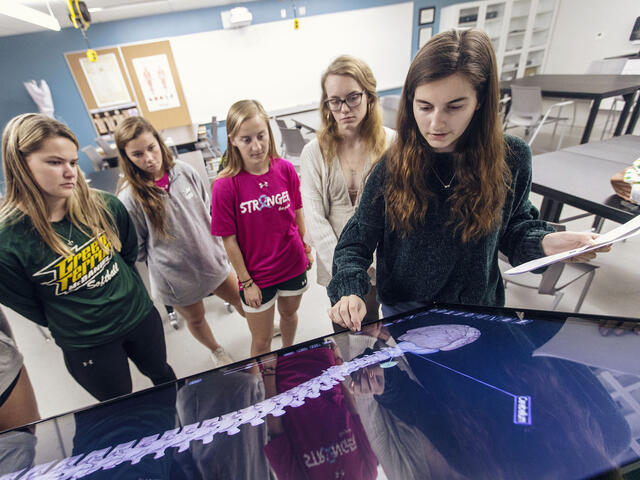 Education and Career Paths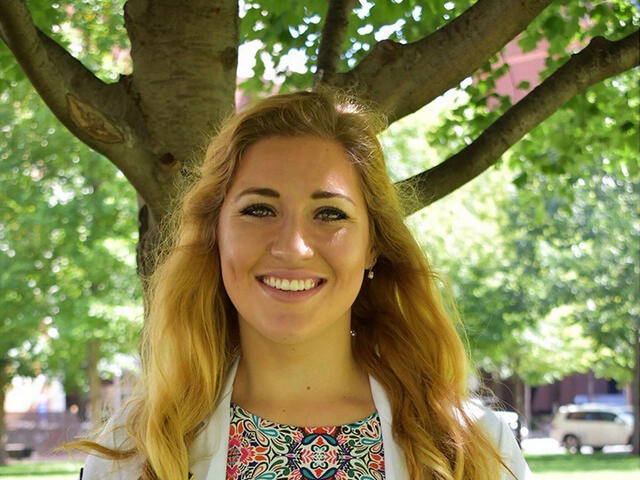 Haley Jacobs played soccer all 4 years at McDaniel and graduated with a major in Kinesiology and a minor in Biology. The turning point in her career path came during Jan Term her sophomore year, when she completed an internship at the R Adams Cowley Shock Trauma Center at the University of Maryland Medical Center. Haley began applying to PA school in her junior year and ultimately enrolled at Thomas Jefferson University in Philadelphia, where she began classes just 10 days after ringing out on McDaniel's Old Main Bell.
Recommended Courses
Occupational Therapy  
Physical Therapy  
Physician Assistant  
Timeline
First Year
Sophomore Year
Junior Year
Senior Year