SPRING 2023 Productions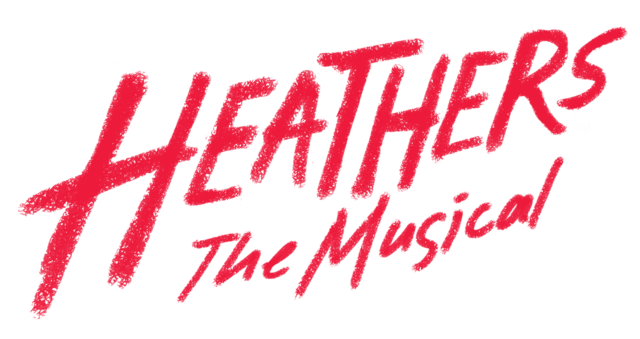 HEATHERS The Musical
Book, Music, and Lyrics by Kevin Murphy and Laurence O'Keefe
Based on the film written by Daniel Waters
Directed by Lynn Sharp Spears
March 2 – 4 at 7:30 p.m.; March 4 at 2:00 p.m.
WMC Alumni Hall Theatre
$12 General Admission; $10 for seniors (60+), students, active military and veterans, and the McDaniel College community
Box Office/Information: 410-857-2448
McDaniel College Theatre presents "Heathers The Musical," Kevin Murphy and Laurence O'Keefe's raucous, rousing musical based on the film written by Daniel Waters, March 2 and March 3 at 7:30 p.m., and March 4 at 2:00 p.m. and 7:30 p.m. The production, helmed by guest director Lynn Sharp Spears, will be performed on the WMC Alumni Hall Mainstage. Alison Shafer serves as musical director and Julie Herber is choreographer. Please note that the show contains coarse language, sexual situations, teen suicide, violence, and other adult subject matter, and is intended for mature audiences.
"Heathers The Musical" is the darkly delicious story of Veronica Sawyer, a brainy, beautiful teenage misfit who hustles her way into the most powerful and ruthless clique at Westerberg High: the Heathers. But before she can get comfortable atop the high school food chain, Veronica falls in love with the dangerously sexy new kid J.D. When Heather Chandler, the Almighty, kicks her out of the group, Veronica decides to bite the bullet and becomes Heather's sycophant...but J.D. has another plan for that bullet.
Brought to you by the award-winning creative team of Kevin Murphy ("Reefer Madness," "Desperate Housewives") and Laurence O'Keefe ("Bat Boy," "Legally Blonde"), "Heathers The Musical" is a hilarious, heartfelt, and homicidal show based on one of the greatest teen movies of all time. With its moving love story, laugh-out-loud comedy, and unflinching look at the joys and anguish of high school, ""Heathers The Musical" strikes a chord with audiences.
The cast includes McDaniel students Baeden Blackburn, Danielle Carter, Abby Cassarino, Sam Durocher, Madison Dehais, Corey Foote, Sophia Gilbert, Bryant Gutknecht, AJ Kitzinger, Carly Ludwig, Laisha Monteiro, Kobe Morrison, Bella Myers, Robin Odom, Nina Porter, Tyra Pritchett, Margaret Riekenberg, Gabie Robinson, Miriam Sall, RJ Schnitzer, Mackenzie Skelton, Chris Smith, Paul Steinert, Izzy Townsend, Jeremy Volker, Emma Wagner, Emma Walther, Hadley Watts, Reese Weaver, Todd Winkler, and Kailey Young. Also in the cast is Blake Hopkins, who recently graduated from Berklee College of Music and will begin studying at the Royal Welsh College of Music and Drama in the fall.
"When I first read this play and listened to the music, I was concerned that we might not find all the talent we needed to represent the material to its best," asserts director Sharp Spears. "But this group of young McDaniel actors more than exceeded my expectations. The sound this ensemble produces rivals many professional groups with whom I've worked. I have no doubt that the cast will transport you into the world of 'Heathers,' how it feels to be 17, and will take your breath away!"
Lynn Sharp Spears is a seasoned professional performer, director, teacher and designer who has collaborated with The Kennedy Center, The National Theater, Studio Theater, Source Theater, Washington Shakespeare Company, Atlas Theater, Olney Theater, Toby's, Networks and Troika National Touring Companies. Her film and television work in Production Design, and Casting include; The Learning Channel, Discovery, National Geographic, The History Channel and more.
Tickets are $12 for general admission and $10 for seniors (60+), students, active military and veterans, and the McDaniel College community. For more information, call the box office at 410-857-2448.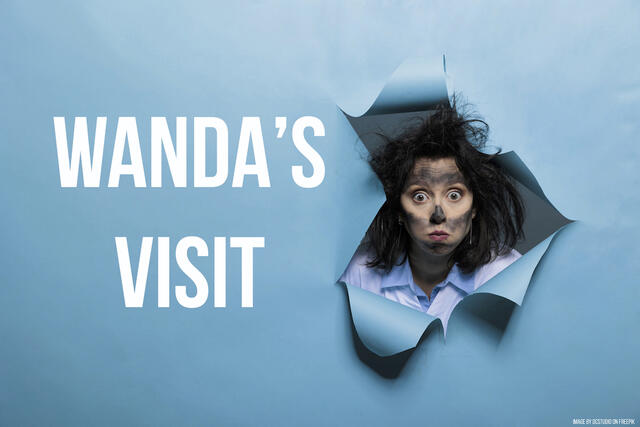 WANDA'S VISIT
Written by Christopher Durang
Directed by Shakara Sapp
April 20 – April 22 at 7:30 p.m.
WMC Alumni Hall
Free and open to the public
Box Office: 410-857-2448
McDaniel College Theatre presents Christopher Durang's comedic one-act play, "Wanda's Visit," April 20 through April 22 at 7:30 p.m. Please note that the show, which is approximately 35 minutes in length, is intended for mature audiences.
The plot revolves around Jim and Marsha, who have been married for thirteen years and are feeling a little bored and unhappy. Wanda, Jim's old girlfriend, shows up for a visit and becomes the guest from Hell. Out one night for dinner, chaos breaks loose in the restaurant as a waiter, on his first day, tries to cope with the confused threesome.
The play is directed by McDaniel College theatre arts major Shakara Sapp. The performances are free and open to the public. For more information, call the box office at 410-857-2448.