Bursar's Office
The Bursar Office is responsible for coordinating and maintaining all aspects of your student financial account. This includes billing, processing payments, posting accepted financial aid, issuing refunds, and maintaining payment plans. The Bursar's office is currently available via phone or online messaging during normal business hours of 8:30 a.m. - 4:30 p.m.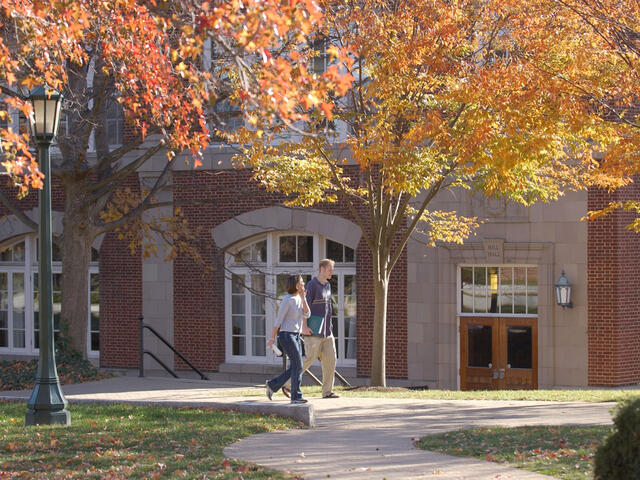 Ways to Pay Your Bill

McDaniel College is pleased to provide a variety of options for paying your bill. You can choose a single option or the combination of options that best meets your needs. THESE OPTIONS INCLUDE:

Payment by Check or Money Order

Review your bill and note the "amount to pay" located near the top right. This is your balance due for the fall semester.
Please include Student ID in the memo section. (Can be found in the upper corner)
Mail your payment with the top portion of the bill to the following address: McDaniel College | Bursar Office | 2 College Hill | Westminster, MD 21157

Credit Card or ACH (electronic check) Payment

For your convenience, McDaniel College accepts most major credit cards as payment for student account online through the MyMcDaniel Portal. From the Student Menu, Select "Student-Bursar's Office" and "Make a Payment." Follow the prompts to enter your credit card information and payment amount. Please note that additional service fees apply for credit card payments and are disclosed before confirming payment. If paying by electronic check, enter your bank's routing number and your account number.

College Savings (529 Plans), State Prepaid Tuition or Tuition Benefits

If you or your family participate or receive benefits from one of these programs, we recommend that you contact your program administrator in late May or early June to make arrangements to have funds sent on your behalf to McDaniel College. It can take several weeks for processing so we encourage you to plan early so that funds are received before the July 1 payment deadline.

Private or Alternative Loan

Some families prefer to obtain private educational loans through the bank, credit union, or student loan provider of their choice. These loans are typically in your name but require a parent or another credit worthy adult to co-sign. Contact any lender of your choosing for more information. It can sometimes take several weeks for processing so we encourage you to plan early so that funds are received before the July 1 payment deadline.

Parent PLUS Loan

Your parent may choose to borrow funds for payment of your account balance through a Federal Parent Loan for Undergraduate Students (PLUS). Applications are submitted online at www.studentloans.gov and the results are transmitted directly to McDaniel College. Completion of a FAFSA is required. Interest and fees apply. Parents applying for the PLUS Loan have the option to begin payments immediately or defer payments until you are no longer enrolled in your undergraduate degree program. If your parent applies for a PLUS Loan and is not approved, you may be eligible for additional Federal unsubsidized loans. If your parent intends to use PLUS loan funds to fund expenses for both your fall and spring semesters, we encourage you to apply for enough funds to cover the entire academic year.

Set up a Payment plan

McDaniel College offers you the option to pay all or a portion of your semester balance in five monthly installments. You have the flexibility to set up a new payment plan for each semester. The fall semester payment plan begins in July and runs through November. The spring semester payment plan begins in December and runs through April. The payment plan is interest free but there is an enrollment fee of $75 each semester that you enroll. Payment Plan enrollment opens in June. 
Setting Up a Payment Plan