Graduate Financing Options
A graduate degree is an important investment for your future. There are several options to help students fund their graduate degrees at McDaniel. From scholarships and grants, to loans and payment plans, the Office of Financial Aid is here to help students navigate these choices to find an affordable option to help students reach their educational and career goals.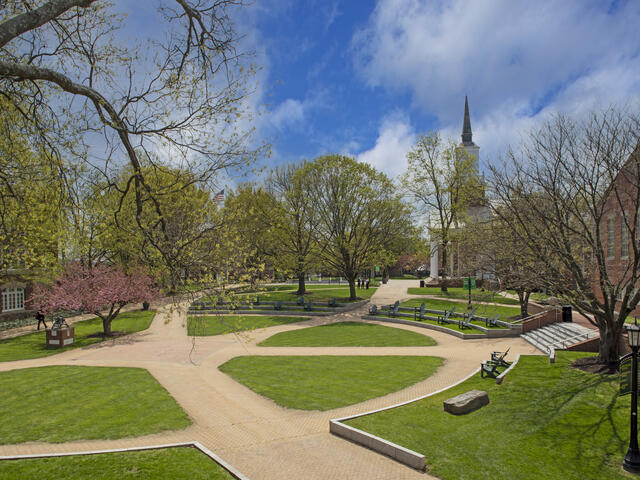 To determine eligiblity for federal loans, the FAFSA must be completed annually. Don't forget to add McDaniel's school code: 002109.
Complete the FAFSA
Scholarships and Grants
State Aid for Maryland Residents
Maryland residents may be eligible for additional scholarships and grants through the Maryland Higher Education Commission (MHEC). In order to be eligible, students must complete the FAFSA each year by March 1st. Students are encouraged to visit MHEC's website for a full list of scholarships and grants.
The Carolyn D. McGolerick Scholarship
McDaniel College has partnered with The Community Foundation of Frederick County to award graduate scholarships in school librarianship. The application deadline is April 7. You can find more information and the scholarship application here.
Federal TEACH Grant
The TEACH Grant Program provides grants of up to $4,000 a year to students who are completing or plan to complete course work needed to begin a career in teaching. The TEACH Grant requires that students complete a teaching service obligation as a condition for receiving the grant. If you do not complete the service obligation, the TEACH Grant will be converted to a loan, which you must repay.
Setting Up a Payment Plan
Log on to http://portal.mcdaniel.edu
Select Self Service Menu -- Student -- Bursar Office
Select View my Tuition
Select Make a Payment
Select Payment Plan Enrollment