Your bill is composed of a variety of charges. Understanding each charge is an important step in your financial planning. 

Tuition

Tuition is billed at a fixed amount per semester and assumes full-time enrollment. Tuition includes enrollment in 12 to 20 credits each semester. Students should plan on completing 16 credits per semester to stay on track to graduate in 4 years. If a student chooses to enroll in more than 20 credits, additional charges will apply.

Comprehensive Fee

The comprehensive fee covers all aspects of enrolling as a new student and also includes the mandatory summer McDaniel Local orientation program, tuition, and the first on-campus January term session. This fee also includes student activities, laundry, use of our fitness facilities, each student's on-campus print allowance, technology infrastructure and more.

Room Charge

In order to help students become integrated into our campus community, freshman, sophomores, and junior students are required to live on campus unless they live with their family in the local area, are married, or are over age 25. Freshman students are typically assigned a double room in a traditional residence hall. More diverse housing options, including independent apartment-style housing, are available to sophomores, juniors and seniors. The billed room charge is for one semester of oncampus housing.

Meal Plan Charge

The meal plan charge reflects the cost of the students selected meal plan for one semester. New students select their meal plan of choice through their online Housing and Roommate Matching Survey. Additional Meal Plan information can be found on our dining information page. 

Security Deposit

The security deposit is assessed one-time to students living on campus and will only be used for fees incurred by the student (for example, housing damage fees). Security deposit balances will be refunded to the student upon graduation or upon separation from on-campus housing.

Health Insurance

Student health is important to us! McDaniel College requires that all students have health insurance coverage. All students are billed for health insurance coverage for the academic year in the first semester bill. Plan details are available at wellfleetstudent.com. Have your own health coverage? No problem! If you already have health insurance, you can waive the health insurance provided to you. 

Course Fees

Some courses contain additional fees for materials, field trips, or other course specific expenses. Course fees may not be present on the initial bill. If you add or change classes, these fees may be added or removed. You can adjust your class schedule within the first two weeks of the semester. Please review your account statement online and make payment for any course fees that have been applied.

Pending Financial Aid

If you have completed your online financial aid checklist through our Financial Aid Self-Service portal, the total of your accepted financial aid awards will be subtracted from your fall charges leaving you with the anticipated balance due. In addition, if you have applied for a private student loan, a parent PLUS loan or have received and notified us of any outside scholarship awards, those should be reflected in your pending financial aid as well.

Outside Scholarships

We encourage students to actively seek out and apply for outside scholarships as a way to reduce college expenses. You will need to report any outside scholarships received to the Financial Aid Office by submitting a copy of your scholarship award documents. Please note that many scholarships send funds in the fall but require that those funds be divided equally between the fall and spring semester. We recommend that you review the payment details of any scholarships received carefully in order to plan your payments.

Overpayment of Student Account (Credit Balance)

It may happen that financial aid postings may exceed the cost of tuition, room and board. If this occurs, a credit balance will appear on the billing statement. Credit balances are returned to the student in the form of a physical check. Refund checks are processed starting the second Friday of the semester. Students will be notified when a refund check is available to be picked up from the Bursar's Office. (Students will be required to show their Student ID when picking up.) Credit balances resulting from Federal PLUS loans will be delivered to you or your parent as was designated in the loan application.

Book Advances

If your student account is overpaid and a credit balance is reflected on your student account, you may apply those excess funds towards the purchase of books in the McDaniel College campus bookstore.

Plan for Additional Expenses

While the majority of your college expense are included in your bill, there are some expenses that are not included but should be planned for. Typical expenses not included in your bill are the cost to purchase your books and related class materials each semester, transportation expenses (car registration fees, flights if the student does not live near campus, gas, etc.), and personal expenses (from coffee to new sneakers for your kinesiology activity course). We recommend that you include $1,000 to $1,500 per semester in your financial planning for unbilled expenses.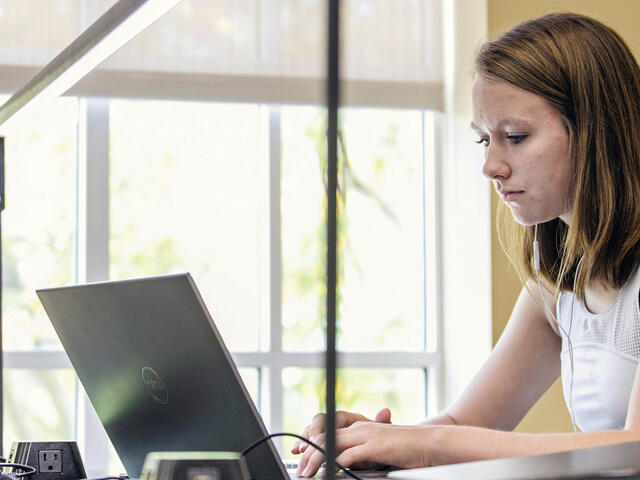 Submit Health Insurance Waiver
ALL STUDENTS ARE REQUIRED TO HAVE HEALTH INSURANCE
Important things to know about your bill:
Missing Something?
No Pending Financial Aid
If no pending financial aid appears on your bill or something is missing, it typically means that you have not completed all the steps on your financial aid checklist. Visit Financial Aid Self-Service to view your checklist and complete any missing steps. You may also contact your admissions counselor at any time to check the status of your financial aid and next steps.
Additional Charges and Penalties
Refund Policies & Disclosures
Withdraw/Refund Policy
Effective Date of Withdrawal
Credit Balances
Federal Title IV Aid Refunds
Force Majeure