McDaniel certificate program turns alum into a STEM leader
The STEM Instructional Leader certificate program, developed in collaboration with the National Institute of Aerospace, is an opportunity for educators to become leaders in STEM. Clare Hoerl, a 2021 program graduate, discovered this firsthand when her new approach to teaching STEM earned her school — and McDaniel — a downlink with NASA astronauts.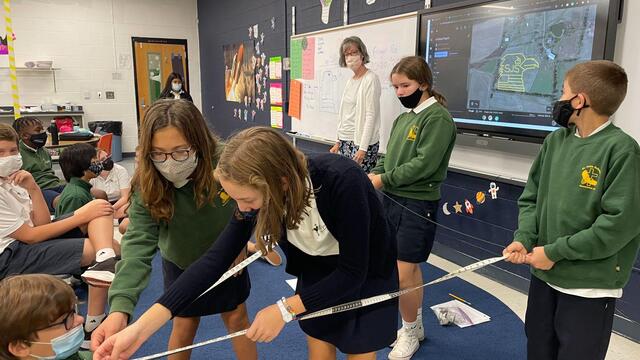 You may be wondering what graduate program is the best for you based on your current career. Or maybe you're trying to decide between a graduate program and a graduate certificate. Clare Hoerl was in that same boat just a few years ago before discovering a perfect fit with McDaniel's STEM Instructional Leader (SIL) certificate program.
The SIL was developed in collaboration with the National Institute of Aerospace's (NIA) Center for Integrative STEM Education. It supports practicing educators in broadening their curricula and honing their approach to STEM education.
STEM is a common acronym representing science, technology, engineering, and mathematics, but it amounts to much more than separate subjects. What is sometimes overlooked is how intertwined each area of study is, something that a liberal arts college like McDaniel works hard to represent.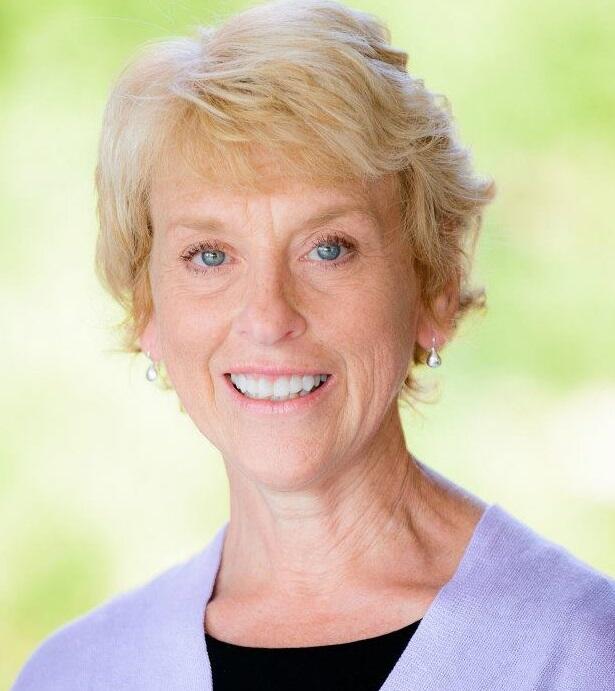 Sharon Bowers '78, M.Ed. '84, coordinator and adjunct professor for the certificate program, teaches STEM educators at McDaniel through real-world connections. She developed the program as the senior STEM education specialist at NIA.
This work, and Bowers' long-term commitment to STEM education, has been celebrated by McDaniel over the years. She has been recognized with the Alumni Award for Recognition for Exemplary Work in a Chosen Career (2008), the Trustee Alumni Award (2014), and Alumni Induction into Phi Beta Kappa (2016).
Bowers taught in public schools for 30 years and was awarded the Presidential Award for Excellence in Mathematics and Science Teaching for the state of Virginia. That honor propelled her into an educator-in-residence position at NASA Langley Research Center. After retiring from public-school teaching, she earned her doctorate in Integrative STEM Education from Virginia Tech. She is not only the senior STEM education specialist, but also the associate director for the Center for Integrative STEM Education at the NIA.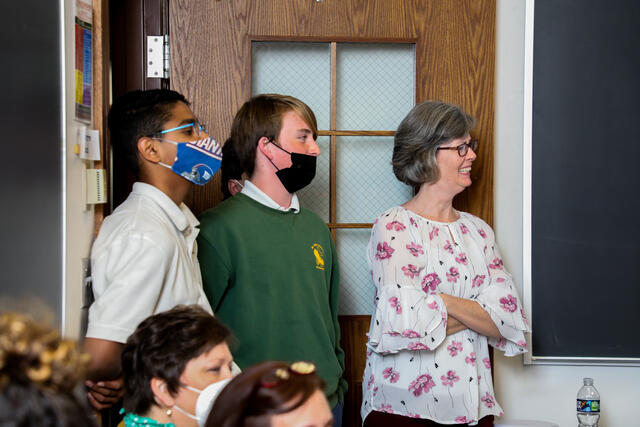 One technique she teaches is the 7E model of learning based on the BSCS 5E model. These models guide educators to develop student-centered active learning experiences. The seven "E" steps impart a larger lesson. Since, as the gestalt theory states, "The whole is more than the sum of its parts."
No one knows this better than Clare Hoerl, a 2021 graduate of the certificate program. A 7E learning plan resulted in a once-in-a-lifetime experience for Hoerl's students. Her eighth-grade STEM class at St. John Catholic School in Westminster, Maryland, spent months meticulously planning and plotting the placement of colored flags across the entirety of a four-acre field.
Those months culminated on a chilly night when the school community converged to place lights between each plot point. From the ground, it didn't look like much more than a field with scattered points of light across the surface, like the night sky above them. But with the right perspective — say, looking down from the International Space Station (ISS) — it was so much more than lights on a field. It formed a constellation that would win them a downlink with NASA astronauts.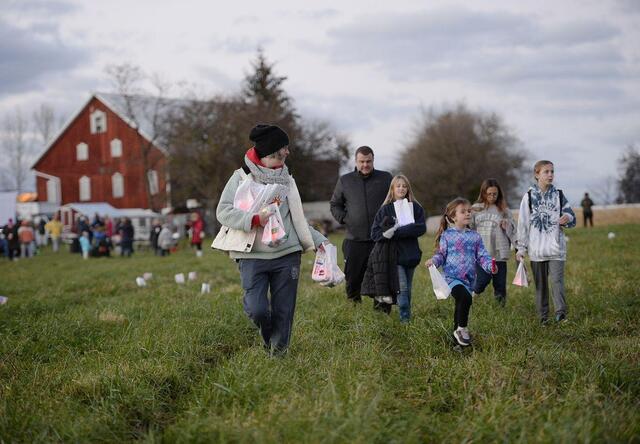 Elicit
Hoerl is a dedicated art teacher. She knew in high school it was her dream career, but she also had another goal. "I wanted to teach art in a small school that didn't necessarily have a lot of funding," she says. "There's no reason why you can't have a fantastic teacher in a small school setting, teaching students that creativity and perseverance are lifelong skills."
She began teaching art at St. John in 2012. Seven years later, in 2019, the principal had a surprising request for her: to become a STEM leader at the school and begin teaching a STEM class.
"I remember it vividly. I said to her, 'Well, nobody likes my creativity in math!'" Hoerl says. "I was shocked, but she said to me that she was interested in my creativity and in bringing that creative problem solving to the students."
Engage
Nervous and excited, Hoerl began seeking a program that could offer her guidance as a STEM teacher and support her on her path to integrating STEM into her teaching repertoire. McDaniel's SIL certificate program checked all the boxes, but she wanted to be sure it was right for her. She called Bowers to confirm that an art teacher wouldn't be out of place.
"She talked me through the program and reassured me that STEM was about more than just technical knowledge. It's also about the creativity and problem solving," Hoerl says.
At NIA, Bowers works on many educational projects, including NASA eClips, a library of educational videos designed to increase STEM literacy through the lens of NASA.
What is readily apparent to Bowers is that "STEM isn't just a buzzword. STEM education is really an attitude and an approach that doesn't just happen in the disciplines of science and math," she says. "It happens in social studies, in English language, in art and history. McDaniel's STEM Instructional Leader program helps educators ask, 'What are the strategies that I need to know to be able to inspire this kind of thinking?'"
Explore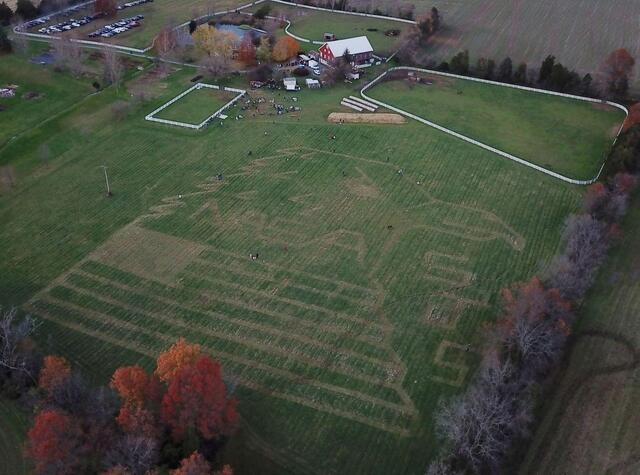 One strategy is to lead with inquiry while exploring the steps of engineering design.
After two years in the STEM certificate program, Hoerl was planning for another upcoming school year. She came across images of corn fields featuring large-scale designs that could be seen from space. Hoerl had learned from Bowers that a project like that could be eligible to win a downlink, or video meeting, with NASA astronauts onboard the ISS.
Thinking this may be the perfect opportunity for her students, Hoerl began calling local farms, of which there is no shortage in Westminster. She quickly learned her first idea wouldn't work. The corn had to be grown in the chosen pattern and the crop was unfortunately discarded afterwards.
As luck had it, a former St. John teacher had an unused four-acre plot that could host a large-scale artwork. Hoerl explained her grand idea and the other teacher got right back to her — with a yes. And when Hoerl posed it to her students, they jumped at the opportunity. The next challenge was figuring out where to start.
Explain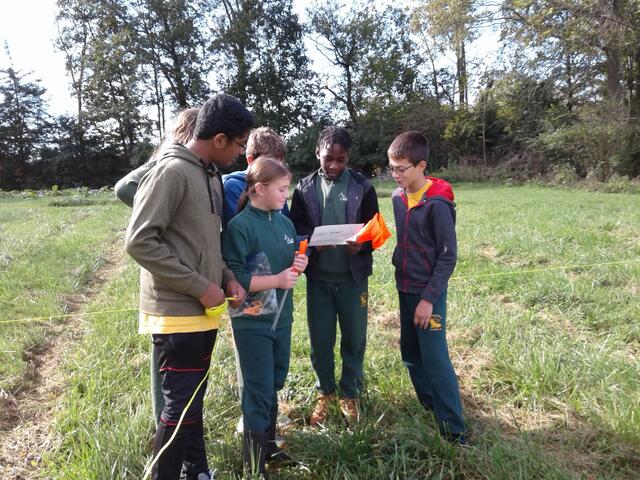 Seventeen eighth graders were the major project planners, and they started from square one. With Hoerl's guidance, they chose the design: an eagle and flag with the school initials. They discovered that Google Earth could provide an aerial image to use as a design canvas. They learned how to plot the design with equidistant points and practiced on the school grounds.
"Seeing that aha moment is so rewarding, because it's the moment when you can see the learning occurring. I saw it resonate in my students in class and with myself in the certificate program," says Hoerl. "So much of learning is self-discovery, which I saw by having my students solve open-ended problems while I learned to take this new approach to teaching that was very hands-off, similar to teaching art."
Her K-8 students conducted other projects like building a greenhouse, drawbridge, or Rapunzel's tower. While science, technology, math, and engineering are part of each project, the intersection of each, with creativity as the glue, is the true focus.
Students learn that not only do they have the skills, but they also have the teamwork, ambition, and fortitude to make mistakes until they find success. And at McDaniel, teachers learn the same.
Elaborate
"The exploratory approach to STEM teaching is a tool for your toolkit," says Bowers. "If you follow this idea of problem-based learning and design-based learning, the design process for art is exactly the same as the design process for engineering."
In a series of field trips, the students prepared the field. A civil engineering firm helped place a perfectly straight perimeter and the seventh grade assisted the eighth graders in planting color-coded flags in the designated eagle-and-flag pattern, a difficult feat while standing in a four-acre field. But by breaking the design down to its component parts, the students succeeded.
Evaluate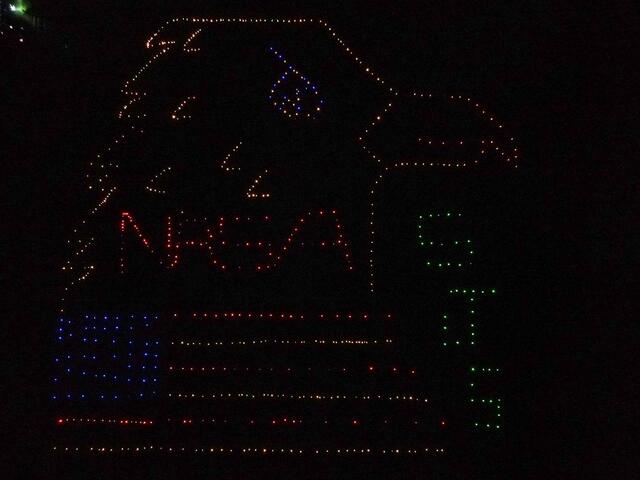 When the time came, the St. John community gathered in the four-acre field to illuminate the artwork. Aerial photos of the glowing design were sent to NASA, and not long after, Hoerl learned that St. John had been awarded a downlink with the ISS.
Scheduling with astronauts isn't easy, so the downlink date is forthcoming, but Hoerl and St. John have plans to share it with the Archdiocese of Baltimore and the McDaniel community.
Hoerl's principal has hinted that he'd love to see what's next for her STEM classes, a challenge with the bar now set so high.
"I learned more and more about myself while trying new teaching methods and experiencing the discovery with my students," Hoerl says. "It was also so valuable to have colleague discussions and their encouragement. It was wonderful, a truly life-changing teaching experience."
Extend
Licensed teachers can enroll in the SIL certificate program to pair their working experience with expert guidance. Teachers also have the option to enroll in the master's program in Elementary or Secondary Education, which pairs courses from the SIL program with courses from the Equity and Excellence in Education certificate for emphasis in those aspects of teaching.
In addition to Bowers, instructors in the six-course STEM program include Sharon Pearson, a retired teacher in the International Baccalaureate Primary Years Programme School and former Educator-at-Sea with the Ocean Exploration Trust; Jackie Smalls, Chief Programs Officer of Code.com; and Briana Bower, assistant principal at Taneytown Elementary School.