McDaniel Fitness and Recreation
You can stay active at McDaniel in all your favorite ways, whether that's going for a jog around the Hill, gardening at the McDaniel Environmental Center, or scoring a hole-in-one at the on-campus golf course. The Hill is home to professional-grade sport and fitness facilities where you can enjoy independent and group recreation. If you're feeling adventurous, you can even add courses on activities like yogalates and weight training to your course schedule.
Find what moves you at McDaniel.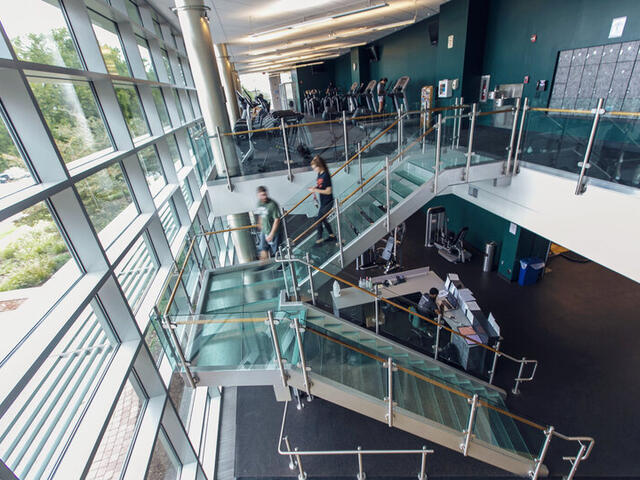 Active Academics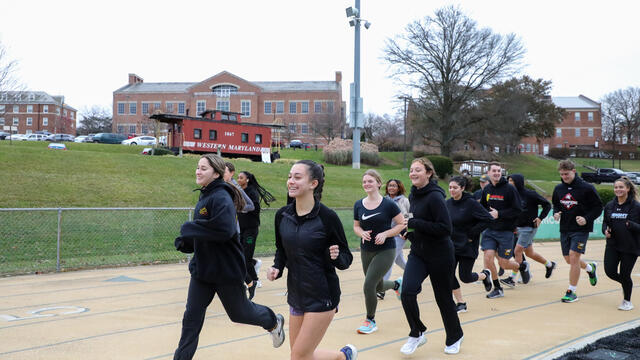 Students run, jog, and walk their way through their First Year Seminar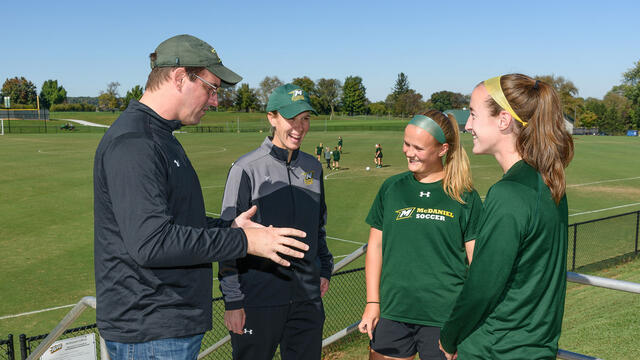 Faculty athletic mentors: Supporting student athletes on and off the field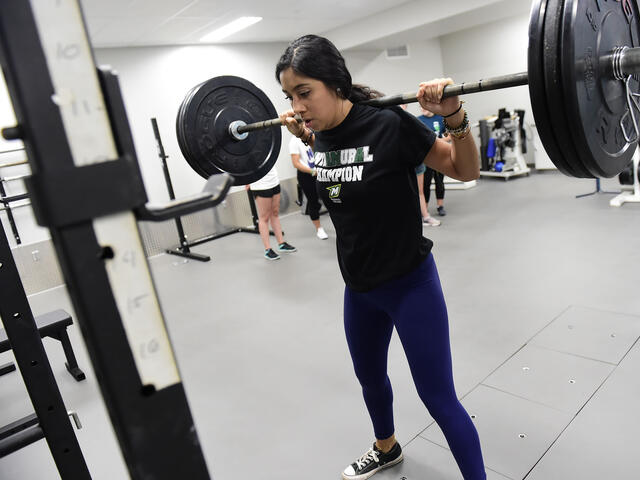 Gill Physical Education Learning Center
Kinesiology's new labs and classrooms open in Gill Center
The newly renovated Gill Center bustles with activity. After all, this is the epicenter of McDaniel's study of movement — the place Kinesiology students and faculty alike call home. Three classrooms, three labs, nine faculty offices and a seminar room were newly built inside Gill Center to support a program that prepares students for careers as health professionals, coaches, athletic trainers, physical education teachers, personal trainers and others whose work centers on the science of physical activity and movement.