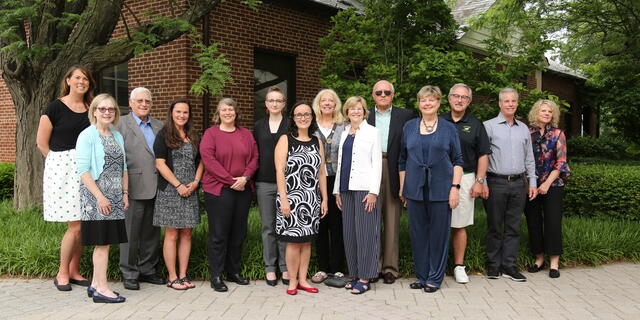 Alumni Contact Form
President Jasken is eager to hear from our alumni and values your input and feedback. Please feel free to share your thoughts or suggestions with President Jasken through our Alumni Contact Form.
The Founders Society and the President's Circle
In honor of the founding of our college in 1867, the Founders Society recognizes donors who annually support the college through gifts of $1,867 or greater ($156/month). More than 80% of fundraising dollars come from our Founders. The President's Circle of the Founders Society recognizes those who give at the highest level—$10,000 or more annually. The GOLD (Graduates of the Last Decade) Founders Society offers younger alumni an opportunity to give back through incremental levels of support based on the number of years since graduation, allowing them to build to the $1,867 level in their first 10 years.
Contributions from Founders Society members give President Jasken the ability to say "yes" to programs and projects that celebrate the values of McDaniel College: community, leadership, diversity, academic excellence and the common good.
President Jasken is proud to recognize members of the Founders Society with special communications and exclusive events throughout the year.