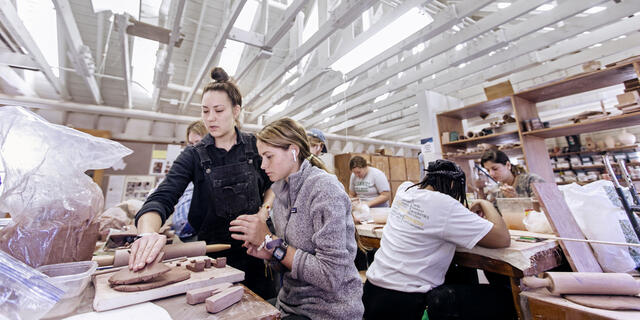 Overview
The Art Department faculty work to nurture students' creativity by developing critical and technical skills grounded in an appreciation of art as an essential element in a fulfilling life.
Majors, Minors & Specializations

McDaniel Art majors receive a strong foundation in Art History, and a full program of hands-on Studio Art courses that culminate in the Senior Capstone Exhibition.

Perfectly combines the strengths of both the Art and Communication departments with diverse coursework in art history, graphic design, photography, core communication curriculum, and in depth research opportunities.

Complements a foundation of art history with coursework in drawing, graphic design and digital media, as well as opportunities for impactful internships and industry experience.