Data Analytics, M.S. (100% Online or Hybrid Low Residency)
McDaniel's Master of Science program will position you to play an essential role in your organization. Our approach teaches more than just the skills of data analysis; you'll be trained on how to present data in impactful and persuasive ways.
Dollar sign
Program Cost
$675 per credit (30 credits total)
Heart
Distinctive Requirements
Experiential Practica in Data Analytics
Document
100% Online or Hybrid Low Residency (3-day residency per semester)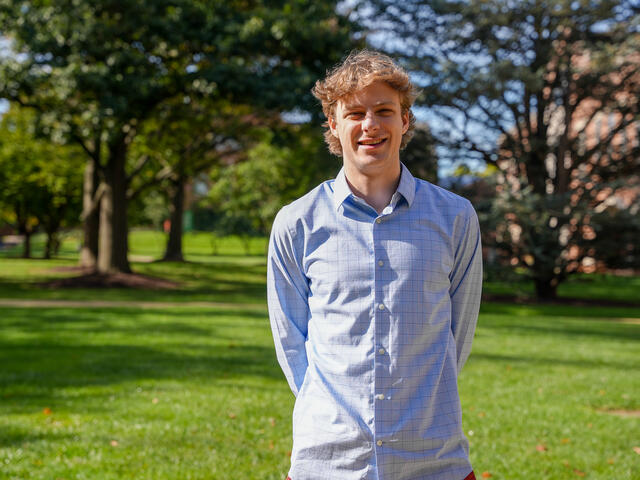 Q&A with Dominic Byerly '20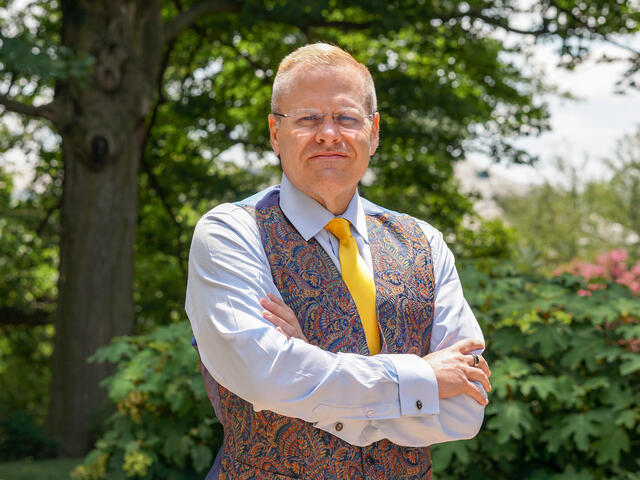 Program Spotlight: M.S. in Data Analytics
In his two decades as professor of Economics at McDaniel, Kevin McIntyre has developed courses, conducted research, advised students, run search committees and served on a variety of academic committees. McIntyre brings all that experience coupled with his expertise teaching and mentoring students to his role as coordinator of the college's new master's in Data Analytics program.