Economics
Money talks. But… what, exactly, is it saying? Economics is the study of the language money speaks. And the movement of money across the world—how it flows between people, corporations, governments and back again—tells quite a story indeed.
Mortarboard
Degree Types
Major , Minor
Document
Internships & Work Experience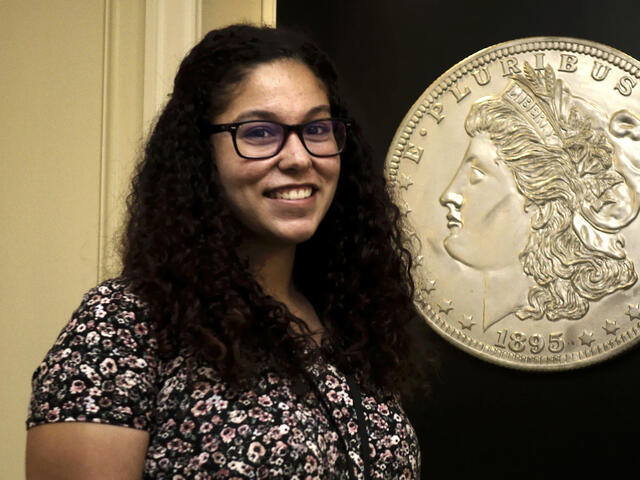 Real World Experience
U.S. Mint internship is priceless experience
Before Valerie Lamb '18 reported to work for her summer internship, she knew little about the U.S. Mint or its Heritage Assets Program. The Miami native had never lived in Washington, D.C., nor learned to navigate its metro system. She was uncertain if she would like the work and nervous about managing life in the city. But Lamb, a Political Science & International Studies major with an Acting minor, recognized the valuable opportunity and seized it.