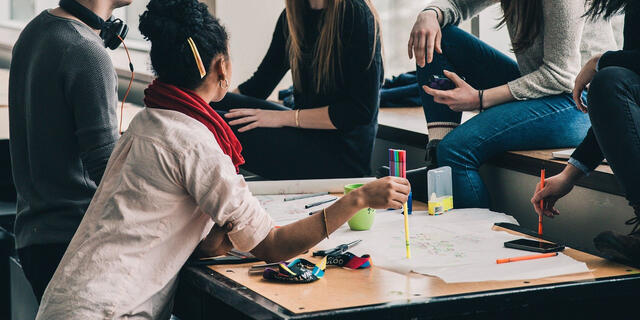 AVENUES: Beyond McDaniel
Wall Street. Coral reef preservation. Building bridges. Watercolor therapy. Supply chain logistics. Cybersecurity engineering. Do you know where you're headed, but aren't sure how to get there? Or maybe you're not sure what life after college looks like? No matter. We're on it.
Avenues to your Future
McDaniel is committed to your future – not only during but after your years on the Hill. We've opened avenues to careers through partnerships with world-class colleges and universities to ease your transition to and studies through graduate school. Working with Johns Hopkins, Washington University, Marywood, and others, McDaniel professors helped to design coursework that dovetails with premier graduate programs in business, engineering, environmental biology, art therapy – and more are on the way.
Our goal is for you to achieve yours. Providing a direction and a smooth transition is just the beginning. Your McDaniel experiences, in classrooms and out, fuel your pursuit and ultimately form the foundation upon which you build your success.
Where can your major take you?