Impact of Giving
Your gifts to McDaniel make extraordinary things happen every day. You create opportunities that transform lives and forever alter the course of our students' journeys.
2019-2020 Philanthropy
The 2019-2020 academic year was unlike any other our world has seen. It started with welcoming the largest first-year class in the history of our college, and ended in ways we could never have expected. As our campus community was forced to adapt quickly and nimbly to the ever-changing needs of our students, time and again our generous community of alumni, families, faculty, staff and friends came forward in support of McDaniel students. THANK YOU for your generosity during the academic year.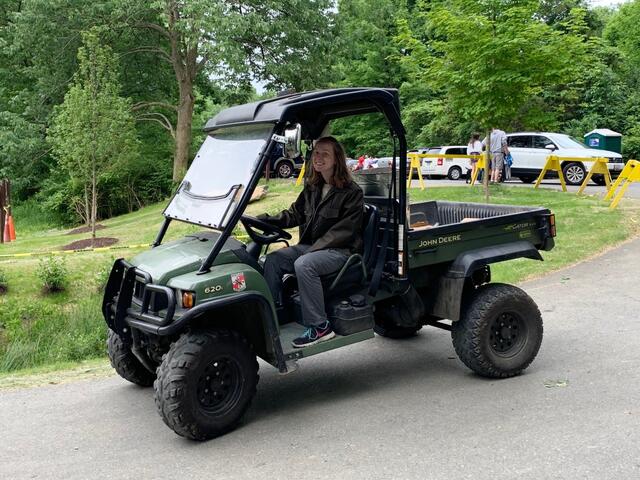 Experiential Learning
Five McDaniel students awarded Summer Intern Fellowships
The Summer Intern Fellowship is awarded by the CEO at McDaniel College to provide competitive awards to help defray the cost of summer internships for current students. The program is supported, in part, by generous gifts from The Rupe-Stuart Internship Award, courtesy of McDaniel College Board of Trustee member Mark Stuart M.S. '94 and Timothy Rupe, and The Nora Roberts Foundation.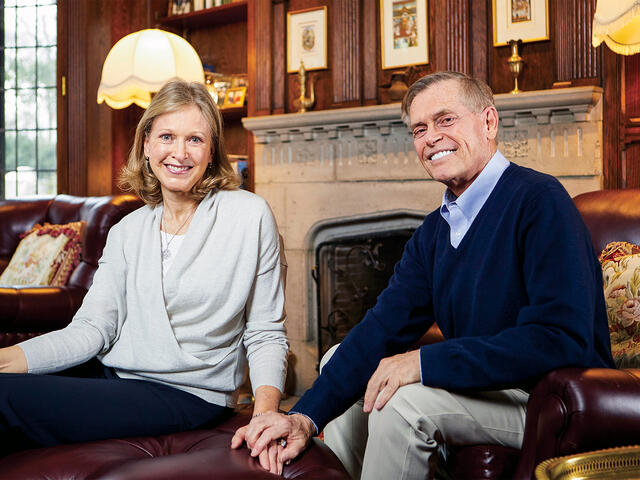 Capital Transformation
McDaniel College unveils student center renovation
Renamed the Roj Student Center for 1970 alumni Mary Lynn Durham and Bill Roj, who supported the project with a $5 million gift. The $11 million renovation modernizes McDaniel's student center located in the middle of campus and is the first overall renovation of the structure since it was built in 1978.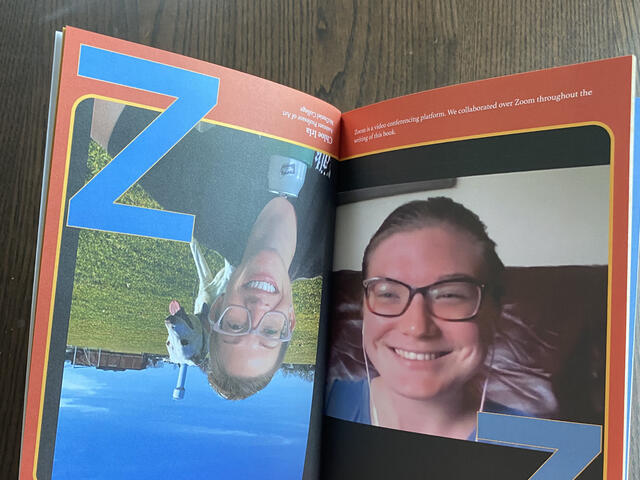 Student-Faculty Research
McDaniel College's Student-Faculty Collaborative Summer Research Program leads to impactful virtual experiences
More than 40 students participated in McDaniel College's Student-Faculty Collaborative Summer Research Program. The Student-Faculty Collaborative Research experience is a 10-week program for undergraduate students at McDaniel to pursue research, which is supported by donors. Thirteen faculty members have been leading projects virtually, while two Chemistry professors received special permission to perform COVID-19 research in labs on campus.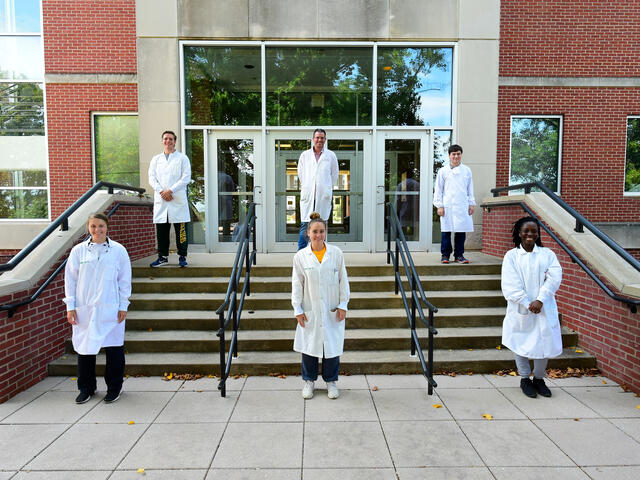 Student-Faculty Research
McDaniel students join in worldwide research efforts to discover drugs to treat COVID-19
In the face of the deadly global coronavirus pandemic, pharmaceutical data vaults have been unlocked and shared – an unprecedented move in research that McDaniel Chemistry professor Dana Ferraris seized to give his students the opportunity this summer to discover drugs to fight COVID-19.
A Message of Gratitude
TAG (Thank a Giver) Day 2020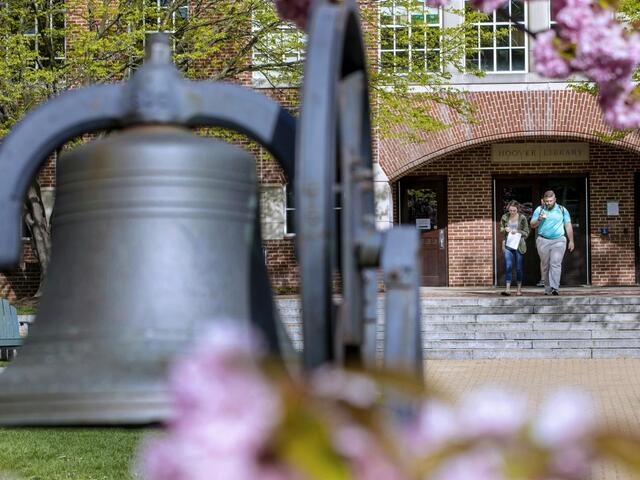 Spring Awards
Juniors, sophomores and first-year students recognized with academic and leadership awards
Nearly 30 juniors, sophomores and first-year students have earned awards for academic achievement and leadership from McDaniel College. Students were also named to two prestigious leadership honor societies, Omicron Delta Kappa and Trumpeters.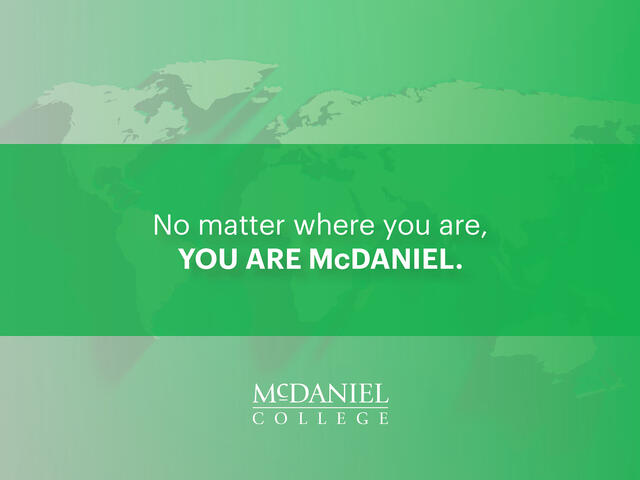 Senior Awards
Seniors honored with academic, activity and leadership awards
McDaniel College seniors were honored with academic, activity and leadership awards during their 2020 Celebration on May 23. The awards ceremonies were held virtually with Provost Julia Jasken presenting academic awards and Dean of Students Liz Towle presenting activity and leadership awards.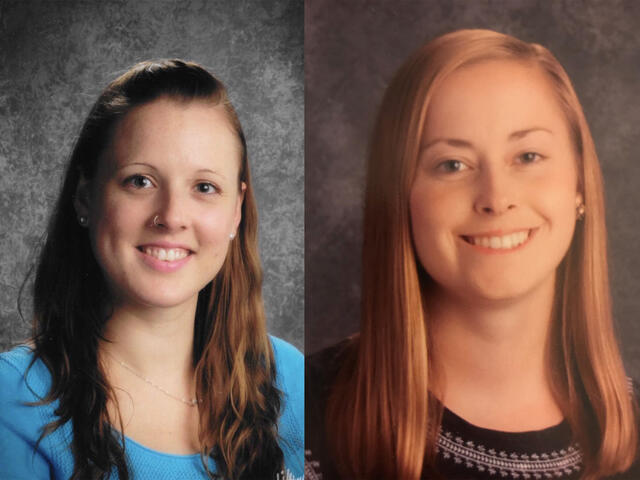 Spring Awards
Top Graduate awards announced
McDaniel College has announced the recipients of two top graduate awards. Sarah Grace Watcher of Westminster, Md., received The Joan Develin Coley Award for Excellence in Education and Claire Frances Roberts of Swartz Creek, Mich., was awarded The B. Jill Brooks Hodge Professional Development Award.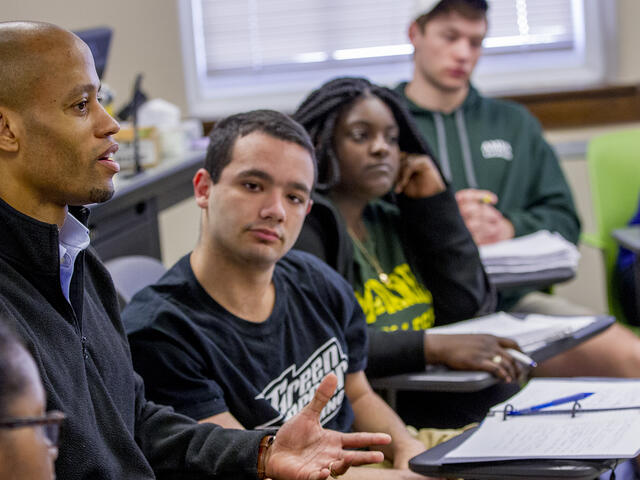 Faculty Awards
McDaniel honors faculty and staff for teaching, scholarship, research and service
McDaniel faculty were recognized throughout the last week of classes for the 2019–2020 academic year by Provost Julia Jasken during a Faculty Appreciation Week, coinciding with National Teacher Appreciation Week (May 4-8).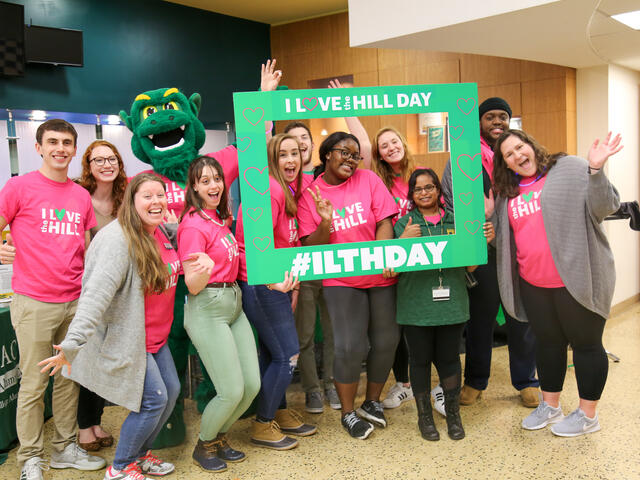 I Love the Hill Day 2020
Thank you for showing us so much love!
I Love the Hill Day was a resounding success thanks to the alumni, students, faculty, staff, parents and friends who came together in support of McDaniel. Together, we exceeded our goal of 578 donors, ensuring we can make a difference in the life of every student at McDaniel.