Undergraduate and Graduate speakers announced for 2022 Commencement ceremonies
McDaniel College announces Commencement speakers for the 2022 undergraduate and graduate ceremonies to be held on Saturday, May 21. Undergraduate Commencement speaker is author and social entrepreneur Michelle Poler, founder of the social movement Hello Fears and creator of the 100 Days Without Fear project, while Dan Rodricks, longtime columnist for The Baltimore Sun, will provide remarks during the graduate ceremony.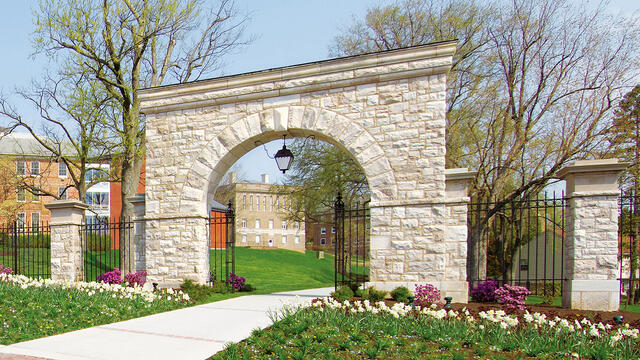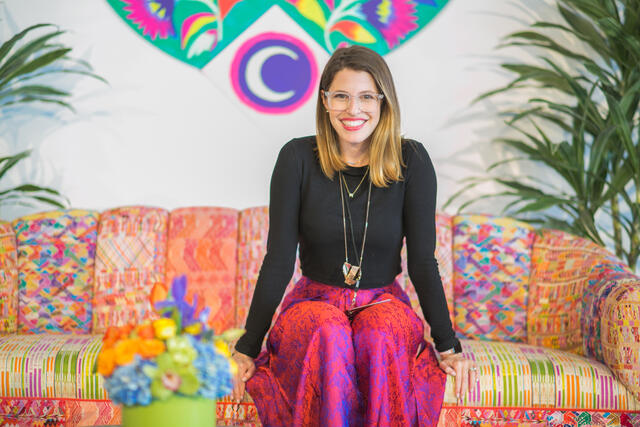 McDaniel College announces Commencement speakers for both the undergraduate and graduate ceremonies to be held on Saturday, May 21. The college's 152nd Commencement ceremonies take place in Gill Center with the graduate ceremony at 10 a.m. and undergraduate ceremony at 2 p.m. Live video streams of both ceremonies will be available on Commencement day.
Michelle Poler, author and social entrepreneur, serves as the speaker for the undergraduate ceremony. Poler is the founder of Hello Fears, a social movement empowering millions to step outside of their comfort zone and tap into their full potential. She is also the creator of the project 100 Days Without Fear. A sought-after speaker, she has been featured on NBC's The Today Show, Forbes, CBS, CNN, among others.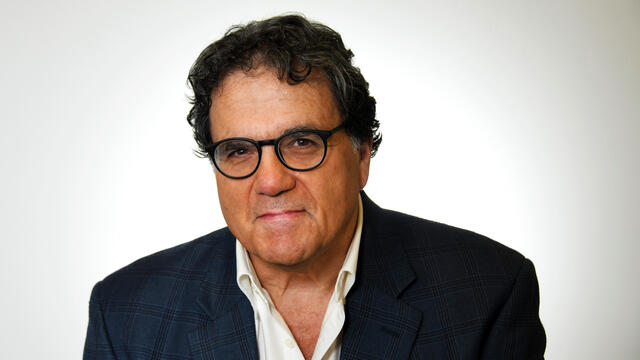 In addition, an honorary Doctor of Humane Letters degree will be awarded during the undergraduate ceremony to Jeff Rosenberg, former director of NPR Worldwide.
Dan Rodricks, longtime columnist with The Baltimore Sun and award-winning journalist, provides remarks and will receive an honorary Doctor of Journalism degree during the graduate ceremony. Rodricks started writing for The Sun in 1979 and his column is one of the longest running in the nation. He has won several national and regional journalism awards over his five-decade career. He is also a former radio and television host and the author of three books, including "Father's Day Creek: Fly Fishing, Fatherhood and the Last Best Place on Earth."
Special Awards
Special awards are also presented at McDaniel's Commencement. Award winners are not revealed until the ceremonies. These awards include:
Undergraduate student awards: Argonaut Award given to the graduating senior with the highest cumulative grade-point average and The Edith Farr Ridington Writing Award for the best paper by a graduating senior. In addition, the Bates Prize for the most outstanding male graduating senior and the Mary Ward Lewis Prize for the most outstanding female graduating senior are awarded.
Graduate student awards: The B. Jill Brooks Hodge Professional Development Award, given to a graduate student who has demonstrated academic excellence with a strong compassion for individuals with special needs and an interest in serving the deaf or disabled, and The Joan Develin Coley Award for Excellence in Education, awarded to a graduate student with the best record in the study of literacy theory and practice.
Faculty awards: The Ira G. Zepp Distinguished Teaching Award, recognizing inspired classroom work and dedication to students, and the Ira G. Zepp Teaching Enhancement Grant to further excellence in teaching. The Shelton Adjunct Faculty Award is also given to an adjunct faculty member at the graduate or undergraduate level whose teaching demonstrates a commitment to excellence and genuine care for students.
Additional Commencement-related events
In conjunction with Commencement, several events are scheduled for Friday, May 20:
Army ROTC Commissioning Ceremony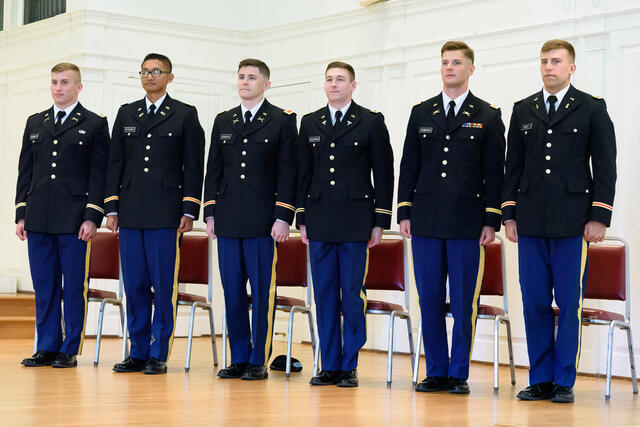 McDaniel's Green Terror Battalion Army ROTC program hosts its Commissioning Ceremony at 3 p.m. May 20 in Baker Memorial Chapel with seven graduating seniors from McDaniel being commissioned as second lieutenants in the U.S. Army. Maj. Gen. Antonio V. Munera, commanding general of the 20th Chemical, Biological, Radiological, Nuclear, Explosives (CBRNE) Command at Aberdeen Proving Ground, is the guest speaker.
Army ROTC has been a tradition at the college since 1919, and the Green Terror Battalion, which includes cadets from McDaniel, Hood College and Mount St. Mary's, is one of the oldest ROTC programs in the nation. McDaniel's Military Legacy Scholarship guarantees up to $120,000 over four years to all military veterans, active-duty military personnel and their children. McDaniel also participates in the Post-9/11 GI Bill and Yellow Ribbon Program.
Senior Investiture and Honors Convocation
The annual Senior Investiture and Honors Convocation takes place at 6:30 p.m. May 20 in WMC Alumni Hall. Graduating seniors receive academic, activity and leadership awards during the ceremony.

At 6 p.m. prior to the Senior Investiture and Honors Convocation, graduating seniors will process from Baker Memorial Chapel through Ward Memorial Arch to WMC Alumni Hall.