Undergraduate and Graduate speakers announced for 2023 Commencement ceremonies
McDaniel College announces Commencement speakers for the 2023 undergraduate and graduate ceremonies to be held on Saturday, May 20. Undergraduate Commencement speaker is legendary Pulitzer Prize-winning investigative journalist and bestselling author Bob Woodward, while Sharon Love M.S. '76, founder of the One Love Foundation, will provide remarks during the graduate ceremony.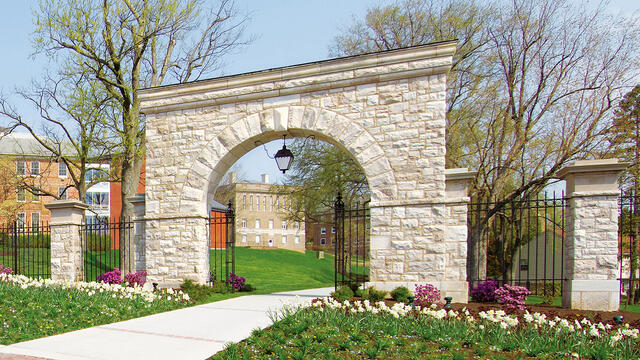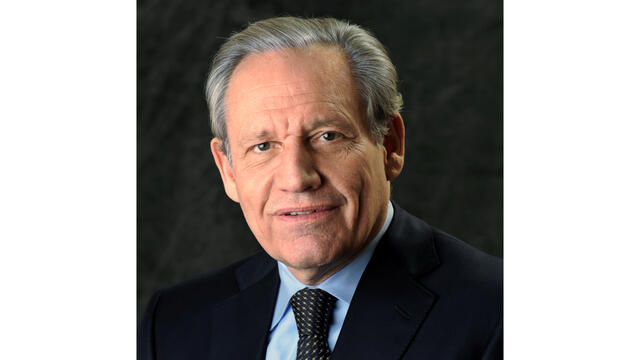 McDaniel College announces Commencement speakers for both the undergraduate and graduate ceremonies to be held on Saturday, May 20. The college's 153rd Commencement ceremonies take place in Gill Center with the graduate ceremony at 10 a.m. and undergraduate ceremony at 2 p.m. Live video streams of both ceremonies will be available on Commencement day.
Legendary Pulitzer Prize-winning investigative journalist Bob Woodward serves as the speaker for the undergraduate ceremony. Woodward is an associate editor of The Washington Post, where he has worked since 1971. He has shared in two Pulitzer Prizes, first for the coverage of the Watergate scandal with Carl Bernstein in 1973, and second in 2002 as the lead reporter for coverage of the 9/11 terrorist attacks in 2001. The author of 21 bestsellers, including "All the President's Men" and, most recently, "Peril" on the transition from the Trump to the Biden administration, he has earned nearly every major American journalism award.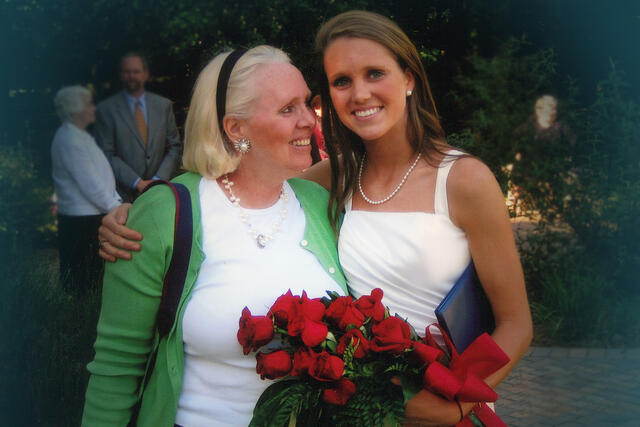 In addition, an honorary Doctor of Journalism degree will be awarded during the undergraduate ceremony to Stan Stovall, a retired veteran journalist and news anchor with WBAL-TV (NBC Baltimore).
Sharon Love, who graduated from the college with a master's degree in Deaf Education in 1976, provides remarks during the graduate ceremony.
A retired teacher, Love is determined to bring awareness to domestic violence in honor of her daughter Yeardley, a college lacrosse player who was murdered by her ex-boyfriend just weeks before her graduation. Together with her daughter Lexie, she founded the One Love Foundation, a national nonprofit organization whose goal is to end relationship abuse by educating, empowering, and activating young people in a movement for social change.
Special Awards
Special awards are also presented at McDaniel's Commencement. Award winners are not revealed until the ceremonies. These awards include:
Undergraduate student awards: Argonaut Award, given to the graduating senior with the highest cumulative grade-point average, and The Edith Farr Ridington Writing Award for the best paper by a graduating senior.
Graduate student awards: The B. Jill Brooks Hodge Professional Development Award, given to a graduate student who has demonstrated academic excellence with a strong compassion for individuals with special needs and an interest in serving the deaf or disabled, and The Joan Develin Coley Award for Excellence in Education, awarded to a graduate student with the best record in the study of literacy theory and practice.
Faculty awards: The Ira G. Zepp Distinguished Teaching Award, recognizing inspired classroom work and dedication to students, and the Ira G. Zepp Teaching Enhancement Grant to further excellence in teaching. The Shelton Adjunct Faculty Award is also given to an adjunct faculty member at the graduate or undergraduate level whose teaching demonstrates a commitment to excellence and genuine care for students.
Additional Commencement-related events
In conjunction with Commencement, several events are scheduled for Friday, May 19:
Army ROTC Commissioning Ceremony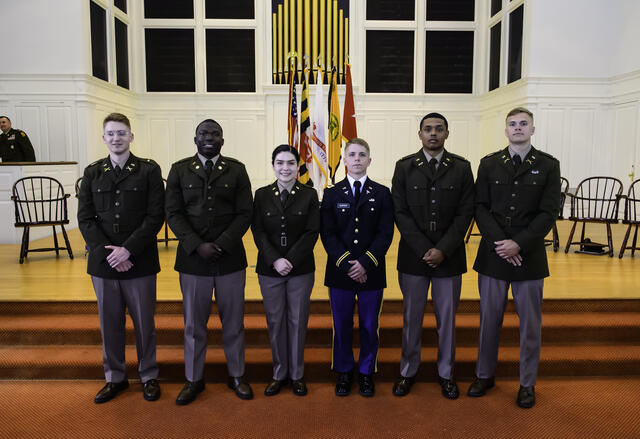 McDaniel's Green Terror Battalion Army ROTC program hosts its Commissioning Ceremony at 10 a.m. May 19 in Baker Memorial Chapel with 13 graduating seniors from McDaniel being commissioned as second lieutenants in the U.S. Army.
Army ROTC has been a tradition at the college since 1919, and the Green Terror Battalion, which includes cadets from McDaniel, Hood College and Mount St. Mary's, is one of the oldest ROTC programs in the nation. McDaniel's Military Legacy Scholarship guarantees up to $120,000 over four years to all military veterans, active-duty military personnel and their children. McDaniel also participates in the Post-9/11 GI Bill and Yellow Ribbon Program.
Senior Investiture and Honors Convocation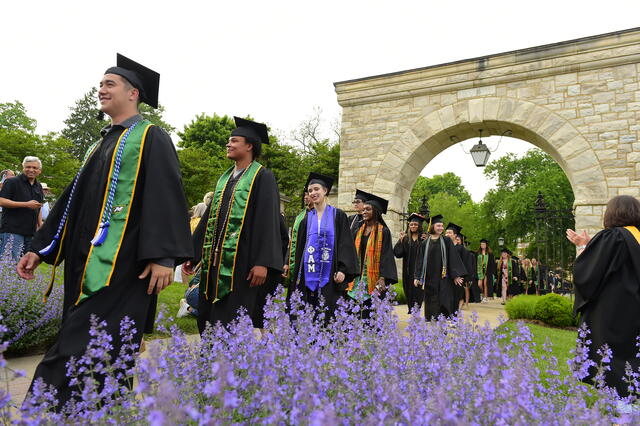 The annual Senior Investiture and Honors Convocation takes place at 6:30 p.m. May 19 in Baker Memorial Chapel. Graduating seniors receive academic, activity and leadership awards during the ceremony, including the including the Bates Prize and the Mary Ward Lewis Prize for the graduating seniors with the best undergraduate records.

At 6 p.m., graduating seniors will process through Ward Memorial Arch prior to the Senior Investiture and Honors Convocation.