Preparation for Medical, Dental & Veterinary School
If you are eyeing medical schools, dental schools, or veterinary schools, McDaniel offers the ideal environment to prepare you for success. You will be learning about a genetic disease in a classroom of 18 students, not a lecture hall of 200 students. When you raise your hand, your professor can actually see you. When you hand in a piece of work, your professor (not a graduate student) will provide 100% of the critique. When you need advice about what class to take next, your professor will know you well enough to construct a plan specific to you. And importantly, your recommendation letter for graduate school will be written by a professor who has become your personal mentor, creating a strong impression on postgraduate admissions committees.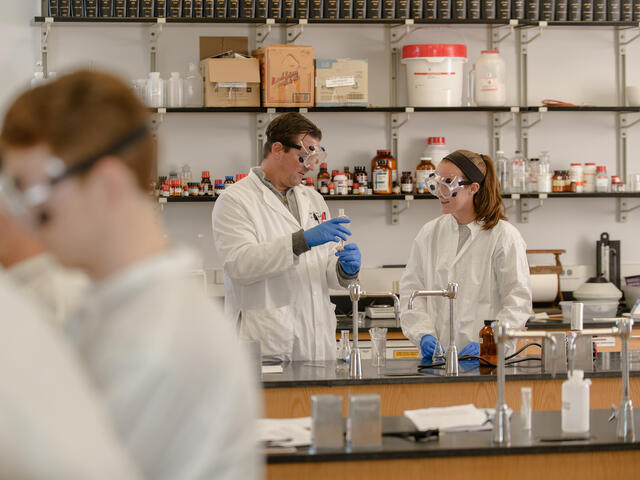 Preparing for a Competitive Application Process
Your Future Awaits
According to the U.S. Bureau of Labor Statistics, the health care field is growing faster than any other occupational group. That means endless opportunities for McDaniel students pursuing pre-med, dental, or veterinary studies.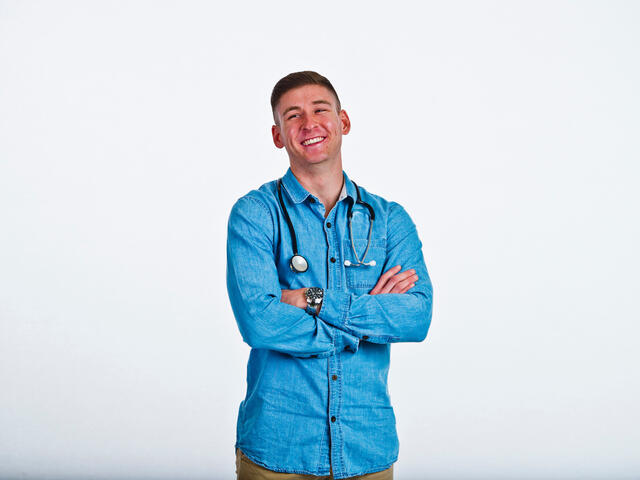 Alumni Spotlight
Class of 2019: Brandon Rozanski
The View From the Top of the Hill
Biology major Brandon Rozanski was named the #6 ROTC cadet in the nation during his senior year and his academic excellence earned him a spot in medical school at the Uniformed Service University of Health Sciences.
Achieving Success
Alumni Making a Health Impact
Paging Dr. McDaniel
Helping people is Dr. Dani Guiffre's childhood fairytale come true
Guiffre '10 credits her advisor, Biology professor Ralene Mitschler, with helping her find a research opportunity in a biology lab at the University of Pennsylvania as well as a job "scribing" at the local emergency room.
Dr. Nicki Pesik '86
When officials worried in 2014 about a global Ebola pandemic, CDC global health security advisor Dr. Nicki Pesik advocated against border closures and extreme responses, knowing CDC was well positioned to put screening, education and follow-up systems in place to protect communities.
Application Timeline
First Year
Sophomore Year
Junior Year
Senior Year
Compelling Major/Minor Combinations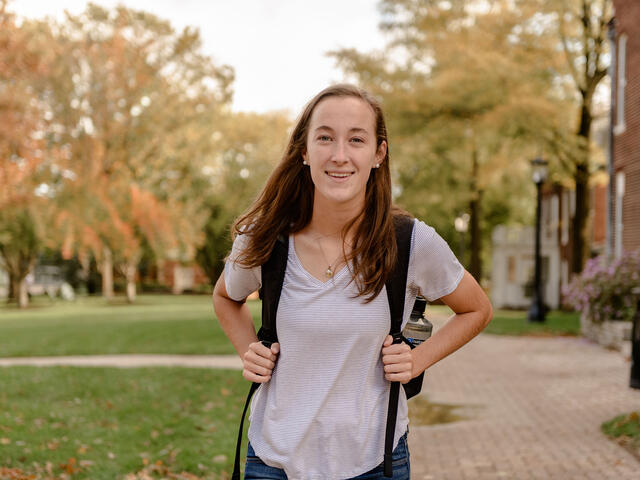 Scholarship winner takes time out for cancer research before medical school
Kristen Upton '18 is taking a gap year before using her most recent honor, the Maryland Association of College Directors of Athletics (MACDA) scholarship, towards medical school — if, that is, doing cancer research at the Children's Hospital of Philadelphia (CHOP) can be considered a gap year.
McDaniel's Center for Experience and Opportunity (CEO) and Pre-Med advisor help students identify these types of experiences.