Psychology
"Why are you like that!?" If you've ever blurted that question at a friend, family member, or romantic partner, a degree in Psychology would be your best bet for coming up with an answer that made sense. How we behave, and what causes us to behave that way, are at the heart of this fascinating major.
Mortarboard
Degree Types
Major , Minor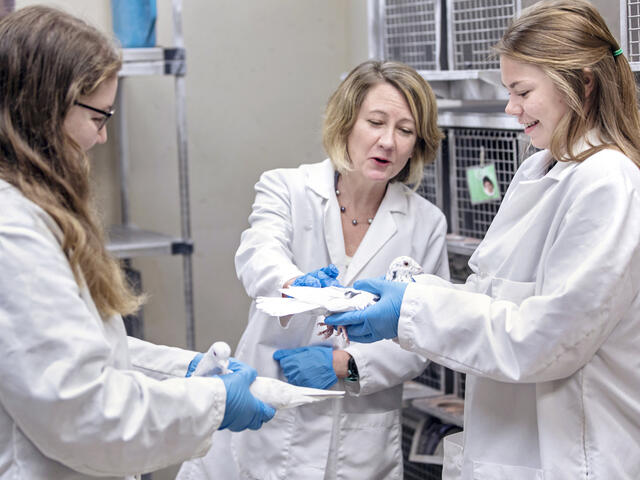 On Campus Animal Lab
McDaniel College Pigeon Lab
Research & Training
My Career: Where Will The Hill Lead You?
With the one-on-one guidance of your faculty mentors and advisors, you'll focus on the practical knowledge and career skills that will prepare you to succeed in a professional environment. And as you build your step-by-step plan for life after the Hill, you'll have everything you need to become who you've always wanted to be.
Explore the Center for Experience and Opportunity
Recent News for Psychology