Psychology
Are you interested in understanding the complexities of the human mind? If so, then a Psychology degree may be the perfect choice for you. Through exploring concepts such as behavior, learning, and cognition, you will gain valuable insight into why humans think and do the things they do. A psychology degree provides a unique opportunity to uncover the inner workings of humans and can open up new doors to insights that weren't previously available.
Mortarboard
Degree Types
Major , Minor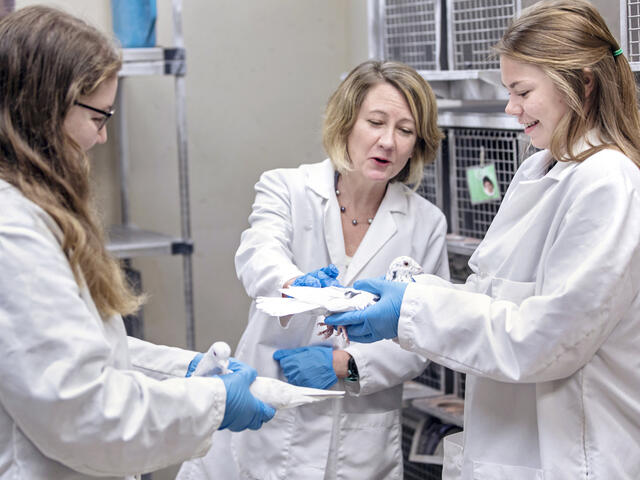 On Campus Animal Lab
McDaniel College Pigeon Lab
Research & Training
My Career: Where Will The Hill Lead You?
With the one-on-one guidance of your faculty mentors and advisors, you'll focus on the practical knowledge and career skills that will prepare you to succeed in a professional environment. And as you build your step-by-step plan for life after the Hill, you'll have everything you need to become who you've always wanted to be.
Explore the Center for Experience and Opportunity
Recent News for Psychology