Health Sciences – Nursing
You've always been a helper, are never one to overlook someone in need, and want to pursue a career in health. Sound about right? Nursing may just be the perfect job for you.
Mortarboard
Degree Types
Specialization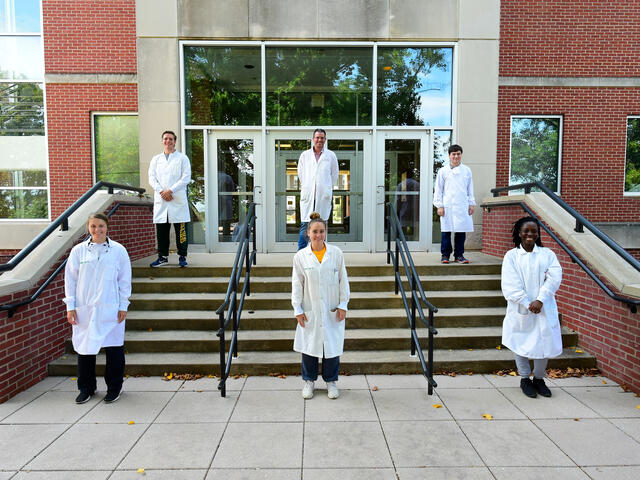 Research Experience
McDaniel students join in worldwide research efforts to discover drugs to treat COVID-19
with real world outcomes
In the face of the deadly global coronavirus pandemic, pharmaceutical data vaults have been unlocked and shared – an unprecedented move in research that McDaniel Chemistry professor Dana Ferraris seized to give his students the opportunity this summer to discover drugs to fight COVID-19.