Kinesiology
The expression "move it or lose it" was probably first uttered by a Kinesiology student — someone who actually could tell you about the way human movement works and how it benefits the body . . . and what you stand to lose when things don't move quite right.
Mortarboard
Degree Types
Major , Minor
Gill Physical Education Learning Center
See the new Gill Center facilities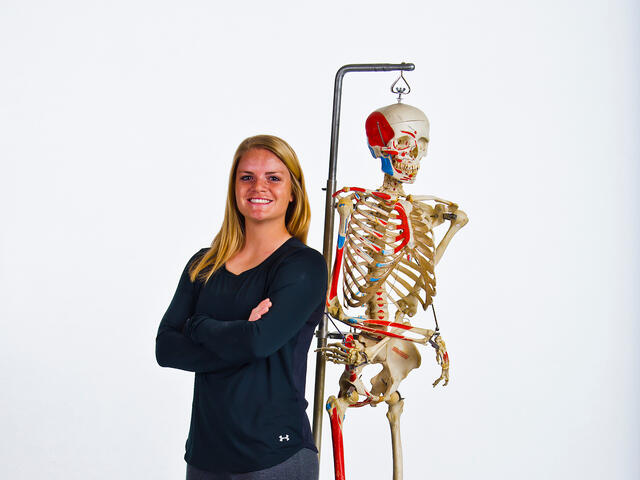 Meet Our Students
Class of 2019: Olivia Maenner
Green Terrors for Life
Kinesiology and Spanish major Olivia Maenner's best class ever was Anatomy with Kinesiology professor David Petrie because the course reminded her of how much she loves learning about anatomy and gave her a great foundation which she took with her to Occupational Therapy graduate school.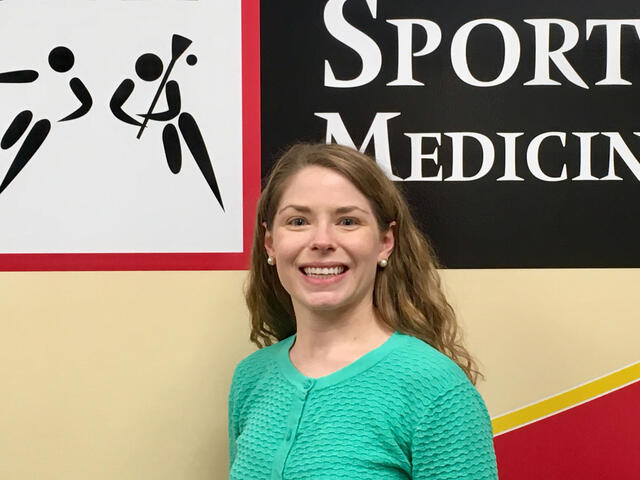 Impressive Outcomes
Former scholar athlete finds perfect career fit as physical therapist
Career Ready
There's not much McDaniel College alumna Emma Ardolino '10 enjoys more than watching patients in her physical therapy practice achieve their goals and get back to their pre-injury function.  
Recent News for Kinesiology