Physics – Computer Science
With computer science transforming the world of physics every day, a degree in Physics - Computer Science from McDaniel College will equip you with the knowledge and skills you need to excel in your academic career and beyond.
Mortarboard
Degree Types
Major , Specialization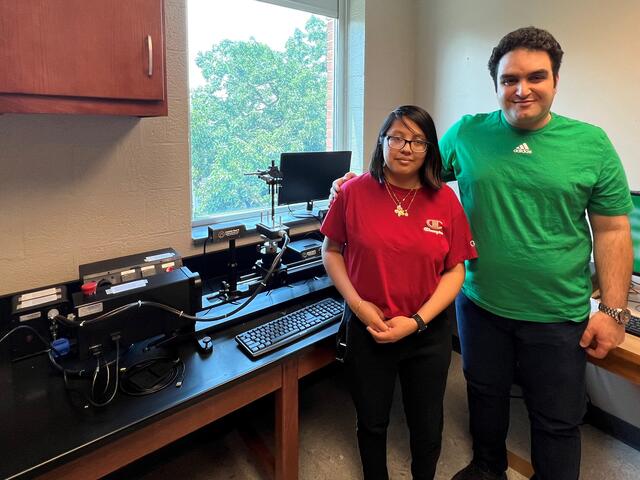 Physics major makes a splash in thermodynamics summer research
Assistant Professor of Physics and Engineering Farzad Ahmadi and Tania Mendez-Perez, a senior Physics major specializing in Engineering, are studying how water droplets react to superheated surfaces, particularly those exhibiting porosity. Their project is a part of the Student-Faculty Collaborative Summer Research Program.