Biology - Molecular Biology
Are you someone who loves diving into the smallest details? Are you fascinated by the intricate structures that make up all living things? If so, a Molecular Biology degree from McDaniel College might be perfect for you. In our Molecular Biology program, you'll study the fundamental building blocks of life. Get ready to delve into the fascinating world of molecules!
Mortarboard
Degree Types
Major , Specialization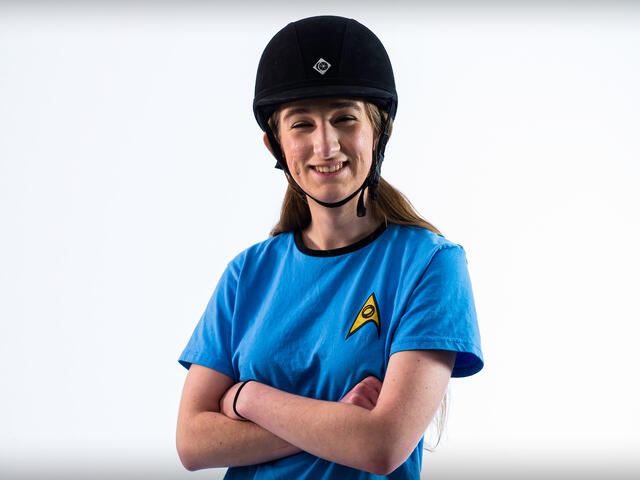 Alumni Spotlight
Class of 2021: Peyton Fair
Peyton Fair, an accomplished equestrian who competes in dressage with her horse, GR Fancy Action, understands hard work and keeping her eye on the prize. In preparation for her dream of becoming a physician, the Biology major interned at University of Maryland Shock Trauma and did research at Johns Hopkins, where she landed a position as research technician while applying to med school. She'll long be remembered by the enormous DNA molecule she built and installed on the second floor of Eaton Hall.