Education
McDaniel produces the best teachers in Maryland. (That's what an English teacher could call hyperbole… except we have the data to back it up.) What's the secret to our success? Well, it starts with you. Your passion. Your empathy. Your desire to help others learn and grow.
Mortarboard
Degree Types
Major , Minor , B.A./M.S. Pathway
Document
State Teacher of the Year recipients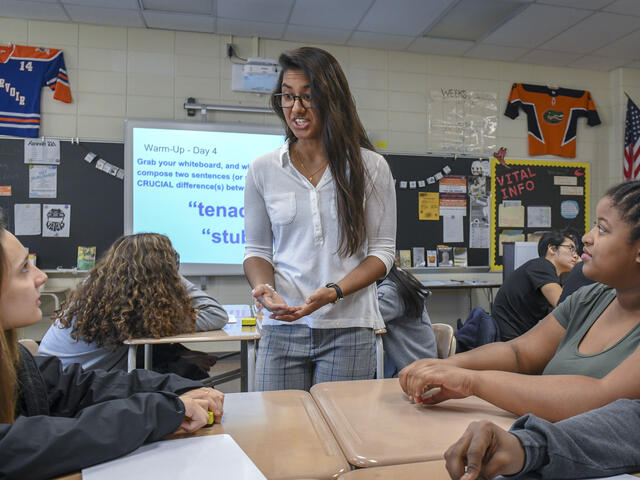 Impressive Outcomes
First-year teachers find themselves prepared thanks to their McDaniel education
Adaptability, flexibility, and problem-solving skills are all traits McDaniel College has instilled into recent alumni who have begun their first year of teaching during the COVID-19 pandemic. Nearly all of those who graduated with either a bachelor's degree in Elementary Education or a Secondary Education minor or who earned a master's degree in Teaching as part of the Class of 2020 secured teaching positions this fall.
Q&A with Assistant Professor of Education Becca Gibson, Ph.D.