Health Sciences
"A healthy person has a thousand wishes, a sick person only one." That's an old saying, but a profound one. If it resonates with you—if you believe there's nothing more important than helping people get healthy, stay healthy, and live a life without pain, then you've found your home as a Health Sciences major at McDaniel.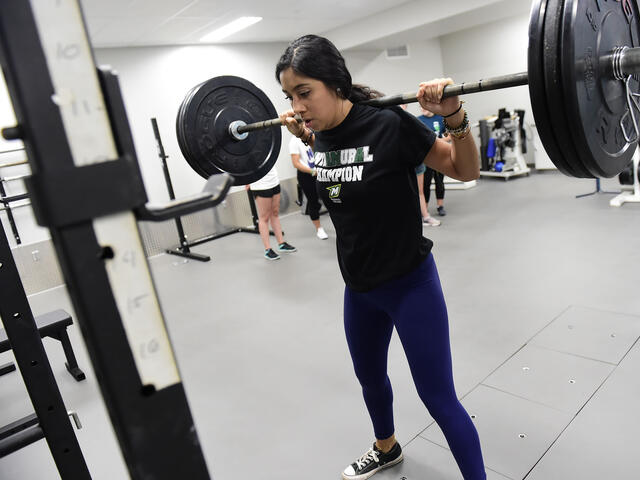 Gill Physical Education Learning Center
Kinesiology's new labs and classrooms open in Gill Center
The newly renovated Gill Center bustles with activity. After all, this is the epicenter of McDaniel's study of movement — the place Kinesiology students and faculty alike call home. Three classrooms, three labs, nine faculty offices and a seminar room were newly built inside Gill Center to support a program that prepares students for careers as health professionals, coaches, athletic trainers, physical education teachers, personal trainers and others whose work centers on the science of physical activity and movement.