Physics
Why? How? Why? How? Why? How? For many people who study Physics, these questions play on a loop—a soundtrack that drives them to understand the seeming mysteries at the heart of how our universe works. As a McDaniel Physics major, you can nourish this drive with hands-on access to great laboratories, helpful professors, thoughtful course sequences, and deep-dive research experiences.
Mortarboard
Degree Types
Major , Minor
Document
Graduate Program Opportunity
3+2 or 4+1 with Washington University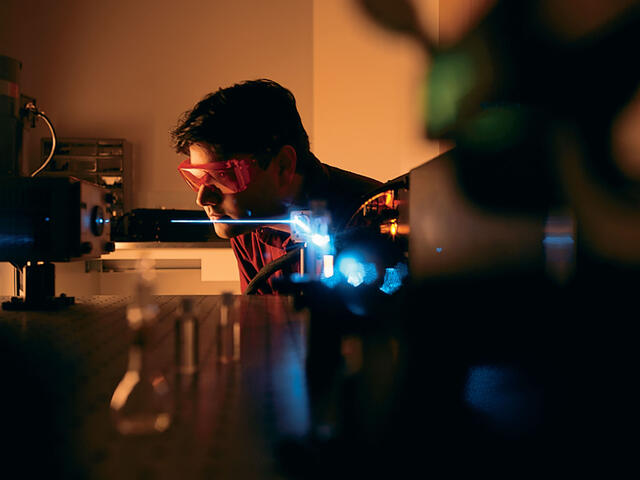 Dual Degree Engineering Programs and an In-House Engineering Specialization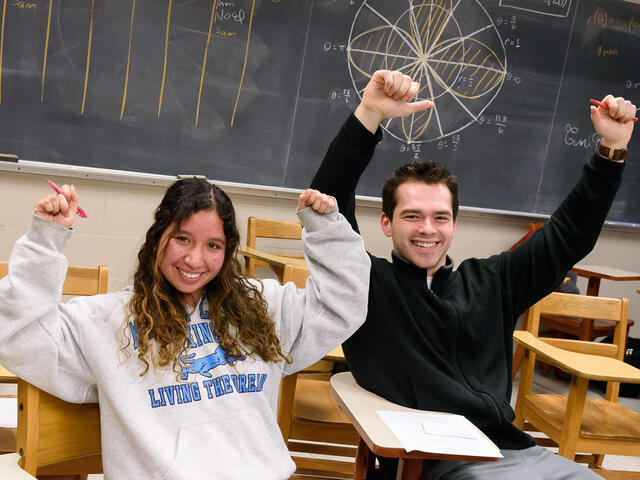 A Contest of Logic
Estimathon: A contest of logic and strategy
Applying Your Knowledge
Team PChem — Physics major Dimitri Lezcano and Chem major Kathalyn Urquizo — snatched first place in the second annual Estimathon that saw science, Math and two Business Administration majors dipping deep into their information wells and mustering every ounce of their skills in logic to answer 13 questions.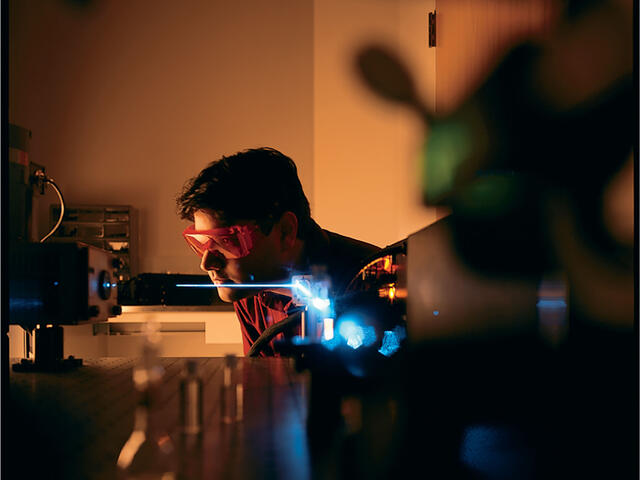 A Compelling Partnership
McDaniel launches Engineering track and partnership with Washington University in St. Louis
Guaranteed Acceptance
In partnership with Washington University in St. Louis, McDaniel students have the option to enroll at the James McKelvey School of Engineering at WashU for a second degree, either a bachelor's or master's, in Biomedical, Chemical, Computer, Electrical or Mechanical Engineering, Computer Science, or Systems Science and Engineering.