Design Your Own Major
Do you think outside the box and see connections between many areas of study? Students who are particularly creative, independent, and interdisciplinary-focused may choose to design their own special major (or minor). 
Mortarboard
Degree Types
Major , Minor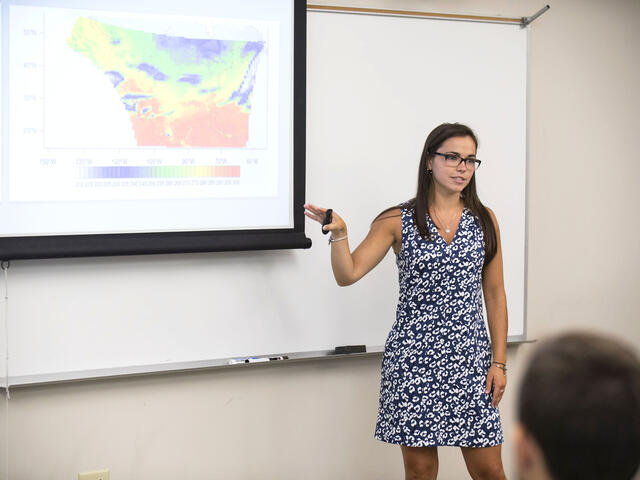 Forecast: Bright future ahead for senior with self-designed Meteorology major
Kelly Novak teamed up with Physics professor Jeff Marx to design her major in Meteorology, a concentration of physics and math courses enriched with chemistry and environmental studies, which earned the Honors student a competitive summer research experience in atmospheric science and offers of funded graduate studies.