Five professors recognized as Charles A. Boehlke, Jr., Engaged Faculty Fellows
Five professors have been named Charles A. Boehlke, Jr., Engaged Faculty Fellows in recognition of their exceptional commitment to their students. The Charles A. Boehlke, Jr., Engaged Faculty Fellows Award was established with a gift from Charles A. Boehlke, Jr., a 1978 alumnus of the college and current member of the McDaniel Board of Trustees.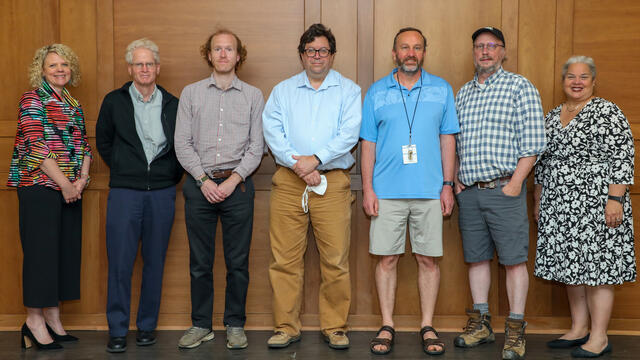 In recognition of their outstanding commitment to McDaniel students, five professors have been named 2022 Charles A. Boehkle, Jr., Engaged Faculty Fellows.
Boehlke Fellows are McDaniel faculty who provide exceptional mentorship and experiential-learning opportunities to students, especially through independent undergraduate research, community-supported learning, internships, and study-away experiences.
The Charles A. Boehlke, Jr., Engaged Faculty Fellows program was established in 2017 with a gift from Charles A. Boehlke, Jr., a 1978 alumnus of the college and current member of the McDaniel Board of Trustees. Awards are conferred annually to McDaniel faculty in recognition of their exceptional commitment to their students, not only in classrooms and research labs but also with career and internship experiences.
Engaged Faculty Fellows receive a stipend of $5,000 per year or a course release, plus up to an additional $2,000 per year for professional development or other engagement-related work. Fellows are selected annually for a two-year period and are not eligible to reapply for a five-year period.
The 2022 Boehlke Fellows are: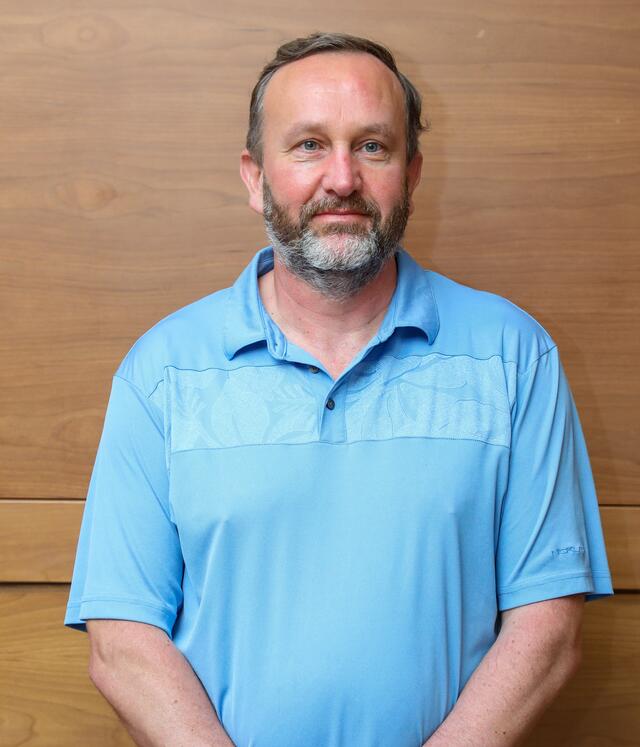 Peter Craig, who came to McDaniel in 2006, is an associate professor of Chemistry. He has taught various lectures and laboratory sections in addition to introduction to forensic science, chemical literature, and senior seminar. He has also supervised independent studies and internships and served as a mentor for students participating in research.
Craig stresses the importance of giving students the opportunity to present their work and has had over 50 poster presentations featuring work of student researchers at regional, national, and international chemistry conferences. His current research has focused on the selective isolation of particular metal ions and specifically the preparation and study of zinc finger inhibitors designed to counter viruses and subvert antibiotic resistance. Craig holds a bachelor's, master's, and Ph.D. in Chemistry from the University of Auckland. He is a member of the American Chemical Society.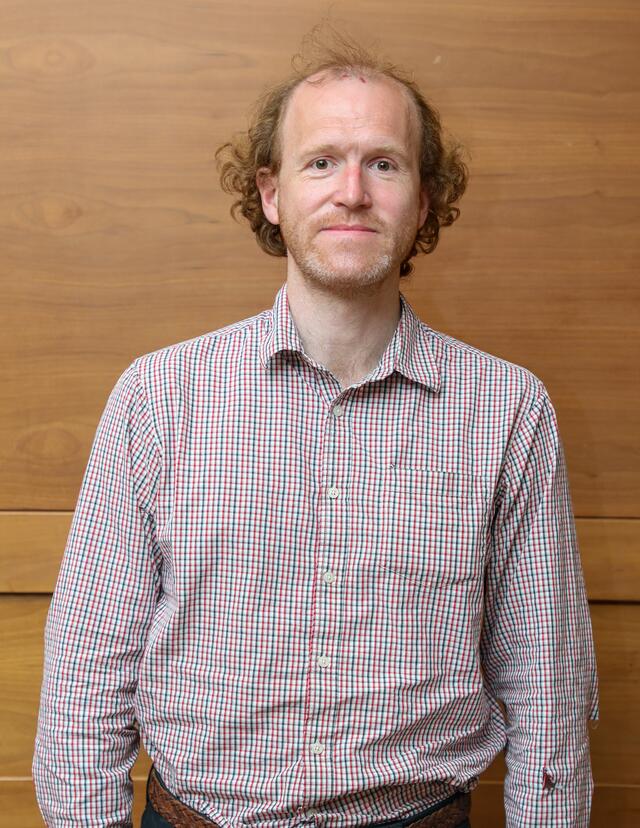 Francis Grice is an associate professor in the Political Science and International Studies department. Grice has taught at McDaniel since 2014 and joined the full-time faculty in 2016. He serves as the director of the college's National Security Fellows program and oversees the Model United Nations club. Before coming to McDaniel, he taught for three years at the United Kingdom's Joint Services Command and Staff College in his native Great Britain. His teaching and research interests focus on security studies, international relations, and comparative politics, especially in China, North Korea, Japan, and the broader Asia-Pacific region, and he has expanded his research to look at the rise and fall of totalitarian regimes.
Grice published "The Myth of Mao Zedong and Modern Insurgency" in 2019 and has also written several journal articles and opinion pieces in leading foreign affairs publications. He earned a Ph.D. from King's College London and holds master's degrees from the University of St. Andrews and University College London.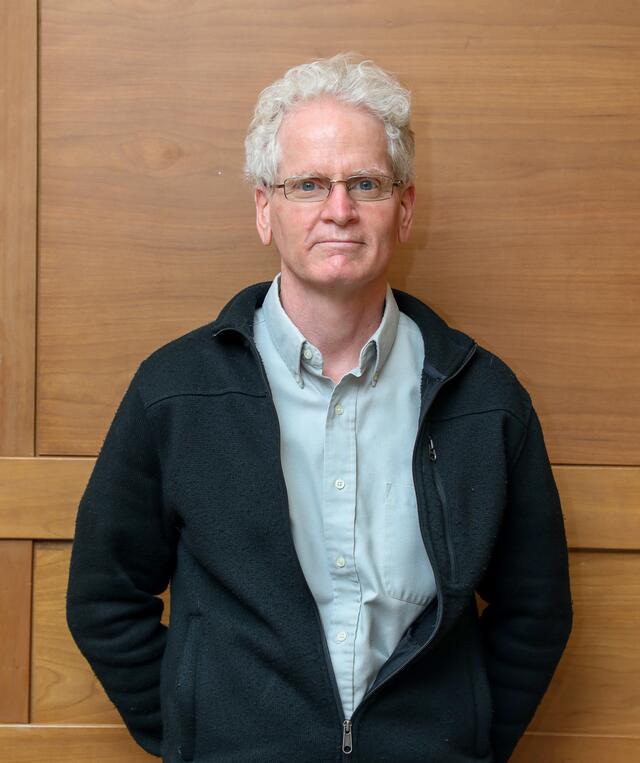 Stephen McCole, associate professor of Kinesiology, joined McDaniel in 2001. His research interests are in cardiovascular performance during maximal exercise and exercise and aging. Courses he has taught include "Introduction to Kinesiology," "Human Anatomy Lab," "Human Physiology," "Capstone in Kinesiology," and "Practicum in Health." As the Allied Health professions advisor, many of the internships and independent studies that he has supervised are for students interested in Health Sciences and health-related professions, including physical therapy, occupational therapy, and physician assistant. He is also the faculty advisor for the Kinesiology club.
McCole graduated from Lock Haven University with a bachelor's degree in Health Science and earned a master's degree in Exercise and Sport Sciences from the University of Florida and a Ph.D. in Kinesiology from the University of Maryland, College Park.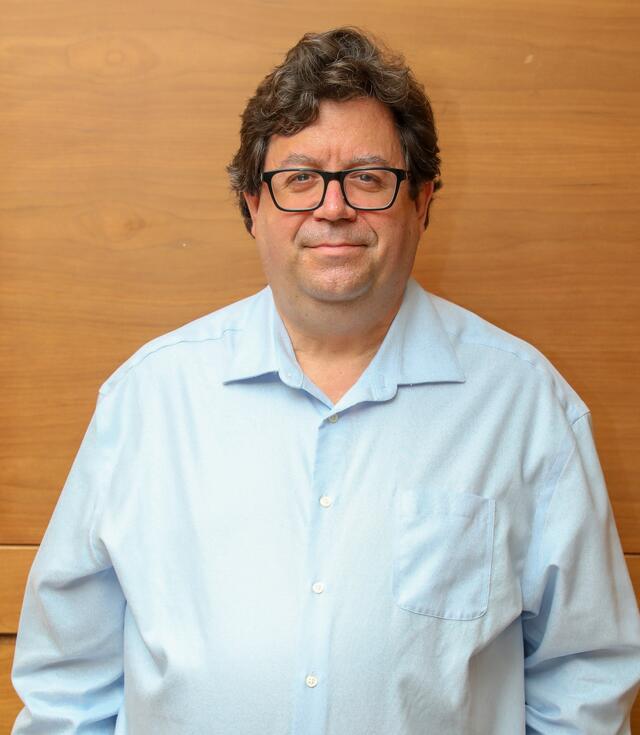 Randall Morrison, professor of Biology, is a cell biologist whose research focuses on how and why lizards skin color changes. Since joining the college in 1998, he has taught "Principles of Biology" and courses on "Cell Biology," "Developmental Biology," and "Vertebrate Diversity," among others, including a recent First Year Seminar on biodiversity. He has led a Jan Term course titled "Tropical Marine Biology" in the Bahamas and has supervised more than 50 student research projects.
Morrison has served as a staff herpetologist for Operation Wallacea in Madagascar and his many professional memberships include the American Society for Cell Biology, American Society for Ichthyologists and Herpetologists, International Federation of Pigment Cell Societies, and PanAmerican Society for Pigment Cell Research. He received a bachelor's degree in Biology from the University of Dayton, a master's degree in Zoology from the University of Nebraska-Lincoln and a Ph.D. in Cellular, Developmental and Evolutionary Biology from the University of Kansas.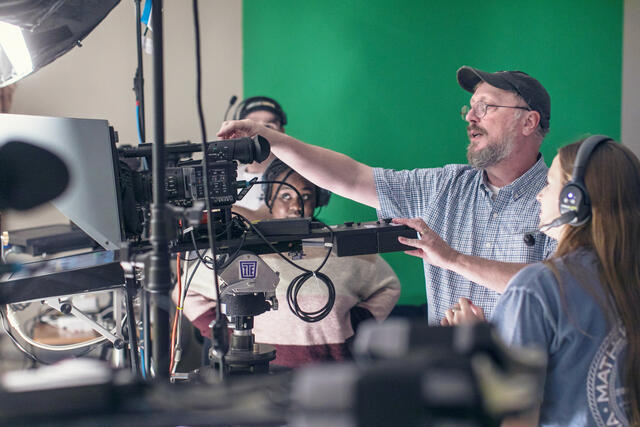 Jonathan Slade, professor of Communication, is a 1988 alumnus of the college and joined McDaniel's full-time faculty in 2003. He earned an MFA in Cinema-Television from the University of Southern California and worked briefly in Hollywood before returning to Maryland to become an award-wining writer-producer at Maryland Public Television (MPT). He has continued to produce documentaries for MPT, including "Electric Road Trip," which earned him and his wife, Novia Campbell, an Emmy in 2015. He was also recognized with Emmy awards for his documentaries "Made Possible By Viewers Like You: 50 Years of Maryland Public Television" in 2019, "Eatin' Crabs: Chesapeake Style" in 2009, and "Vid Kid: Water, Water Everywhere" in 2003. Slade received the McDaniel Faculty Creativity Award for his "Historic Barns of Maryland" documentary and companion book in 2012.
In 2016, he was one of only 25 college professors nationwide selected for a prestigious weeklong fellowship to the Television Academy Foundation Faculty Seminar in Los Angeles. He is the publisher and editor of the Mason-Dixon Surveyor, a free quarterly hyper-local community newspaper in northern Carroll County. He also serves as the faculty advisor to McDaniel's campus television station.
May 3, 2022
Photography by Tae Kerney