McDaniel recognizes faculty for teaching, scholarship, research, and service
McDaniel faculty were recognized throughout the last week of classes for the 2020-2021 academic year by Provost Julia Jasken during a Faculty Appreciation Week, coinciding with National Teacher Appreciation Week (May 3-7).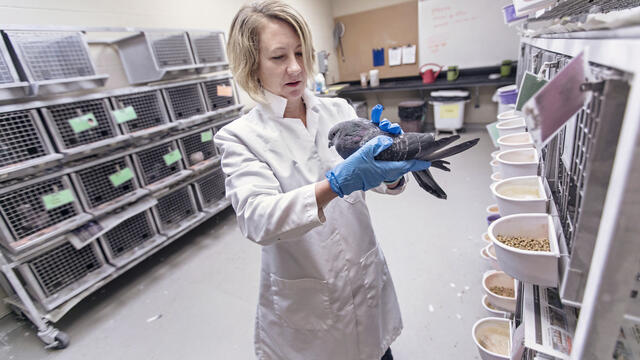 McDaniel faculty were recognized for excellence in the classroom, scholarly pursuits, research, and service to the college during a Faculty Appreciation Week, which took place during the last week of classes for the academic year in conjunction with National Teacher Appreciation Week (May 3-7).
The 2021 Ira G. Zepp Distinguished Teaching Award honoree is Psychology professor Maggie McDevitt. She was chosen for her inspired classroom work and dedication to students. McDevitt began teaching at McDaniel College in 2000 as an assistant professor of Psychology, was promoted to associate professor in 2006, and then promoted to professor in 2013. Her students are quick to recall that she is always eager to engage with them, continuously challenges them, and encourages them to keep learning long after graduation.
One alumna admires the way McDevitt entrusts her students with increasing levels of responsibility, including positions in her pigeon research lab, and giving them responsibility for animal care. Those experiences increase students' skills, but also foster confidence and self-esteem.
"It's clear that Maggie's students know that they can come to her for support in any way; she's created a nurturing environment for her students to thrive," says Holly McCartney Chalk, associate professor of Psychology.
That was especially important to one first-generation student, who remembers that he struggled a lot in his first year and nearly dropped out several times. "Dr. McDevitt went out of her way to teach me how to study and read materials that I had a hard time with. She believed in me and motivated me to try my best in her class and the rest of my classes. I am the school counselor that I am today because of people like Dr. McDevitt."
Since 2000, McDevitt has taught courses ranging from Introduction to Psychology through Capstone in Psychology, as well as a first-year seminar on Psychology of Women, Health Psychology, and the ever-popular Psychology of Learning, where students get the opportunity to work in the pigeon lab McDevitt established on campus. She is also known for her mentorship of her teacher colleagues and service on committees throughout the college, including the Faculty Affairs Committee, on which she guided faculty members through the tenure and promotion process.
Within her discipline, McDevitt is an accomplished and respected researcher in behavioral psychology. In 2019, she was the recipient of the Joseph V. Brady Significant Research Contribution Award, given to the paper with the most citations for the year, meaning others in the field are citing and building upon her work. She also won the Faculty Research Award for Scholarly Publications in 2004 and 2019.
She has twice been named a Phenomenal Woman by the college's Office of Diversity, Equity, and Inclusion, in 2003 and 2012, and was honored by the Trumpeters in 2005 as a "faculty member who has significantly impacted students' lives here on the hill." McDevitt has a B.A. and M.S. from California State University and an M.A. and Ph.D. from the University of California.
The 2021 Ira G. Zepp Teaching Enhancement Grant goes to Shana Jung Ah Joslyn, assistant professor of Theatre Design and Technology, for the creation of a mobile 3D printing farm for the Theatre Arts department.
With the grant, Joslyn will purchase Fused Deposition Modeling (FDM) printers, with a plan to add Stereo Lithography Printing (SLA) printers in the future. In addition to being used to design and print props, costumes, and scenic pieces for a lower cost for theatre productions, the mobile print farm will be accessible and useful to any McDaniel students who have career interests in engineering, architecture, medicine, dentistry, and physical therapy.
The purchase of these 3D printers will give students hands-on experiences in setting up the print farm, building the machines from kits, building and printing the enclosures, and connecting the machines to a network with Raspberry Pi microcomputers. Students will have the opportunity to set up, calibrate, and operate different machines, print using open-source designs, and create designs of their own. This cross-disciplinary learning environment will incorporate STEM, programming, machinery, and design within the scope of the theatre. The equipment will effectively create STEAM classes at McDaniel, as students who are interested in engineering will now be able to learn STEM skills in a fine arts class.
The Shelton Adjunct Faculty Award for Teaching Excellence honors Tara Spicer-Bartolain, senior adjunct lecturer in Kinesiology. For nearly 15 years, Spicer-Bartolain has been sharing her passion for health, fitness, and wellness with the McDaniel community. 
As a group fitness instructor, personal trainer, nutrition and wellness consultant, health and wellness coach, and current doctoral student, she has shown her dedication to the Kinesiology field, weaving theory and practice together in an engaging way for students at McDaniel. This comment from one of her colleagues exemplifies her commitment to students: 
"Much like her colleagues, Tara's students find her to be knowledgeable, caring, and very approachable. She regularly meets with students in her office, on Teams, outside of class, to help them work on writing and fitness laboratory skills. Her students and the McDaniel campus community benefit from the annual Wellness Fair she and her Contemporary Health Issues students organize."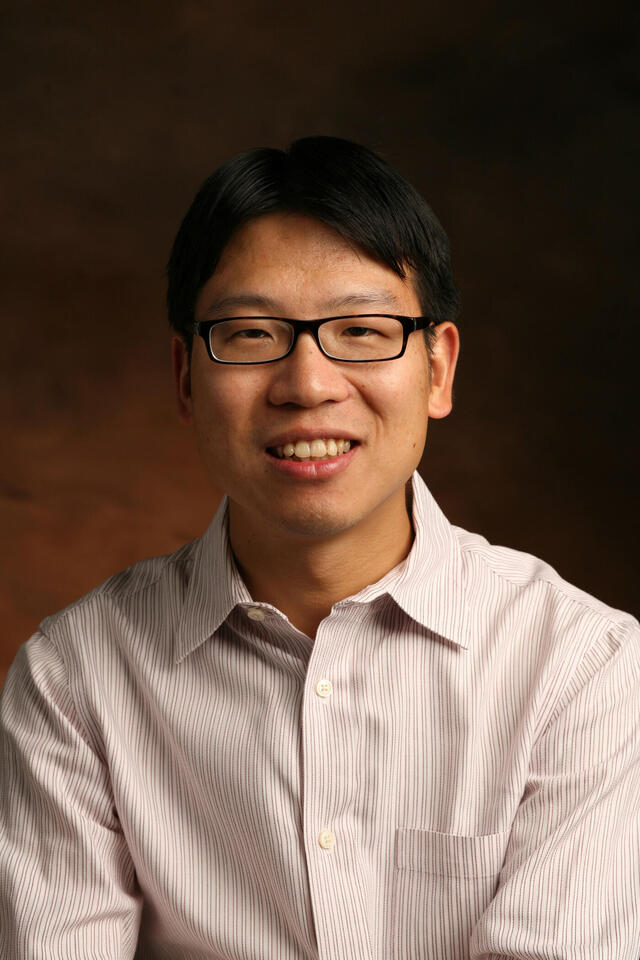 Spicer-Bartolain earned a bachelor's degree in Sport Science with a Human Movement Concentration from the University of Richmond and a master's degree in Kinesiology with a Fitness Specialist Concentration from James Madison University.  
The Distinguished Scholars Award goes to Cheng Huang, associate professor of Biology, who will use the award to expand his highly productive research program to accommodate more research students. The Huang Lab has produced 30 poster and oral presentations from 2014 to 2019 (pre-pandemic), nearly all with a McDaniel undergraduate student as lead presenter. Many of the research presentations have won awards at regional and national conferences, and every one of the lead presenters has earned graduate or medical school admission.
The success of the Huang Lab has led to an increase of students who want to join the lab. Huang strongly believes that each student needs to have their own research project so that they have ownership, which in turn motivates their productivity. It's also vital, Huang says, that his research students are able to explain during Ph.D. program interviews that their work is an independent project where they have sole intellectual control of the experimental design.
For these reasons, Huang will use the Distinguished Scholars Award to expand his research study of the molecular logic of lineage differentiation from the intermediate mesoderm to the central nervous system to include more research students in his lab.
Faculty retiring at the end of this academic year and granted emeritus status by the Board of Trustees are:
Robin Armstrong, associate professor of Music, with 26 years of service.
Richard Claycombe, professor of Economics and Business Administration, with 40 years of service.
Vera Jakoby, associate professor of Philosophy, with 25 years of service.
David Kreider, senior lecturer in Music, with 40 years of service.
Henry Reiff, professor of Special Education, with 32 years of service.
Ethan Seidel, professor of Economics and Business Administration, with 52 years of service.
Together, these faculty have contributed a combined 215 years of service.
The Ira G. Zepp Distinguished Teaching Award recognizes inspired classroom work and dedication to students.
The Ira G. Zepp Teaching Enhancement Grant encourages a significant project designed to enhance teaching. The award favors, but is not limited to, faculty in the first decade of service at McDaniel College and is designed to demonstrate the College's ultimate commitment to the classroom as our most important function.
The Shelton Adjunct Faculty Award for Teaching Excellence recognizes an outstanding adjunct faculty member at the graduate or undergraduate level whose teaching demonstrates a commitment to excellence and genuine care for their students. This award was established in 2018 through the generosity of Dr. Barbara P. Shelton '70 and Dr. Gordon B. Shelton '68.
The Distinguished Scholars Award provides additional time for faculty members to pursue projects that are exceptional in nature. These projects exceed the expectations of normal scholarship while representing a unique window of opportunity for the applicant. Each year the Faculty Development Committee presents one Distinguished Scholars Award, and the recipient teaches two classes and receives a course reassignment to work on their proposed project for one semester. The project may focus on research, instruction, service or creative work for major metropolitan, national or international venues.