Students gained hands-on experience during summer 2023 internships
Numerous McDaniel College undergraduate students gained hands-on experience by participating in summer internships. Read more about their experiences.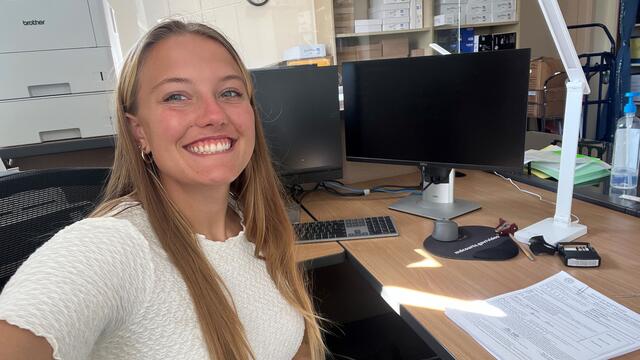 Numerous McDaniel College undergraduate students gained hands-on experience by participating in summer 2023 internships.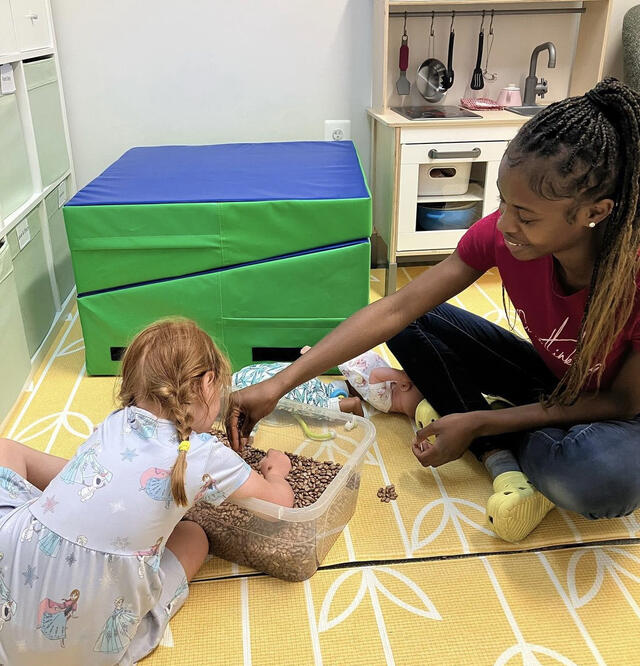 Internships and other experiential learning opportunities, such as study abroad, student-faculty research, and independent study, are key elements of the My Experience component of the the college's signature McDaniel Commitment.
The McDaniel Commitment is a guarantee for all students during their time at McDaniel and is supported by the Center for Experience and Opportunity, McDaniel's one-stop shop that focuses on experiential learning and career development.
Through the McDaniel Commitment, a team of mentors helps students construct and tailor their personal educational path. The McDaniel Commitment is comprised of four components that are embedded within the college's general education curriculum: My Place, My Design, My Experience, and My Career.

*Some students received awards from the college's Center for Experience and Opportunity (CEO) to help defray the cost of participating in summer internships. Summer Intern Fellowships are supported, in part, by generous gifts from The Rupe-Stuart Internship Award, courtesy of Mark Stuart M.S. '94, a former member of the McDaniel College Board of Trustees, and Timothy Rupe, and The Nora Roberts Foundation.
Read more about the various experiences of our students:
Aleksei Dudley, a senior Kinesiology major from Arlington, Virginia, interned with Aquila in Washington, D.C., where he learned more about the role of a personal trainer and received firsthand experience.
Allison Ballard, a senior Criminal Justice major from Arnold, Maryland, interned with the Carroll County Circuit Court Clerk's Office, where she sat in on court cases, reviewed case files and filed cases, scanned criminal cases, reviewed marriage licenses, and helped to swear in Carroll County officials.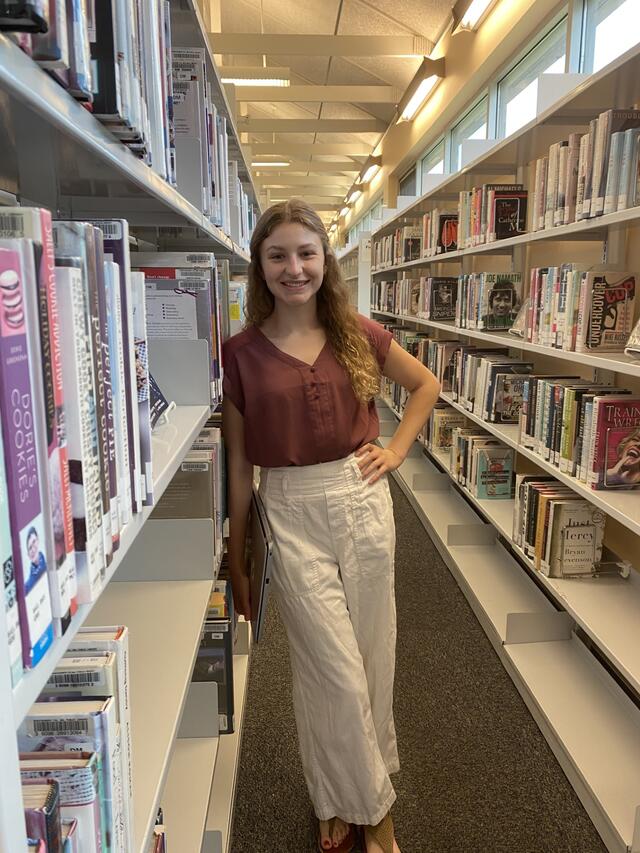 Chesna Bosnic, who received a Summer Intern Fellowship*, interned as a research assistant with the Bloomberg School of Public Health at Johns Hopkins University. Bosnic, a senior Psychology major from Damascus, Maryland, conducted systematic reviews collecting current literature on general adolescent suicide and suicide specific to Black youth. She also refined interview data on a psychological autopsy study identifying trends in youth firearm suicide.
Collin Baechli, a senior Environmental Studies major from Riva, Maryland, interned with the McDaniel College Environmental Studies Department at the McDaniel Environmental Center. He was involved in a restoration project clearing out invasive plants and recording data on plants on the property.
Dustin Kron of Sparrows Point, Maryland, who has a student-designed major in Cinema and Writing, was a production assistant and provided script analysis for Skyrme Creative. During his internship, he read and analyzed scripts, providing constructive feedback and casting advice. While he had the opportunity to assist with all aspects of sets, his primary job was securing and setting up props and ensuring continuity during filming.
Emily Trachoo, a senior Marketing major from Frostburg, Maryland, and Jenn Madison, a sophomore Writing & Publishing major from Reisterstown, Maryland, were student researchers with Associate Professor of English Paul Muhlhauser's Student-Faculty Collaborative Summer Research group, which looked at the intersection of sports and politics. Trachoo was responsible for brainstorming and creating social media content. She also wrote several blogs and articles for the https://jocksupport.org website. Madison created infographics, a score card, and also wrote an article for the website.
Eno Akpan, a senior Communication major from Fulton, Maryland, was an intern with Highlander Press. Highlander Press is a publication company founded by Deborah Kevin that is based in Maryland and Pennsylvania with associates all over the world. Akpan served as a researcher, while learning about the digital publishing industry and the company's focus on distributing books by female writers. While there, she was able to develop communication and problem-solving skills in addition to making connections.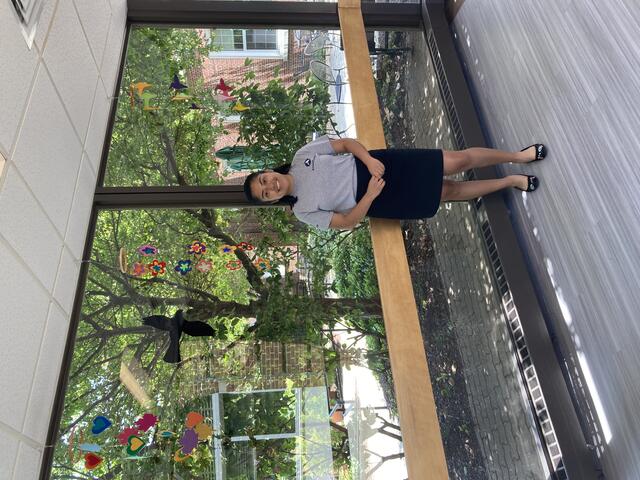 Estefania Garcia-Torres, a senior Social Work major from Dundalk, Maryland, participated in the Summer Experience in Aging Program through Civic Works. She was placed at Meals On Wheels, where she served as an intern for the case management team. She attended seminars and workshops, completed assessments, and made connections with resources, while learning about the aging population.
Jack Axelrod, a senior Cinema major from Grantham, New Hampshire, was a production intern for World Wide Stages, working with clients and special equipment for in-house productions. He also helped to implement new software for more opportunities for complete in-house production.
Jackie Hendley was a marketing and events intern for Cvent. Hendley is a junior Business Administration major from Timonium, Maryland.
Jaden Silverman was a community outreach intern at the Sign Language Center. Silverman is a junior American Sign Language major from New York, New York.
Jailyn Johnson, who received a Summer Intern Fellowship*, interned with The Balm Center, LLC, Holistic Behavioral Health as a case manager and clinical assistant to the clinical director and psychotherapist. Johnson is a senior Psychology major from Windsor Mill, Maryland.
Justin Purvis, a junior Criminal Justice major from Waldorf, Maryland, continued his internship from spring 2023 as a cadet officer with DMV Security Services, LLC. DMV Security Services is a licensed firm of security agents and currently operates in Maryland, Washington, D.C., Virginia, Rhode Island, North Carolina, and Texas.
Justin Shiflett interned at the National Geospatial-Intelligence Agency (NGA) as a program manager. He assisted in research reports and the acquisition and procurement of commercialized GEOINT (geospatial intelligence) products and service. Shiflett is a junior Marketing major from Pasadena, Maryland.
Kyle Sarnowski, a junior Cinema major from Mechanicsburg, Pennsylvania, worked as a member of the video production crew for the Harrisburg Senators Minor League Baseball team. While there, he worked in various roles, including as a camera operator, video board operator, technical director, and instant replay editor.
Liam Estell, a sophomore from Ellicott City, Maryland, interned with Peraton, Inc., as a systems engineer. He made several system diagrams of key customer systems and performed administrative setup for a new development team, including graphic and web design.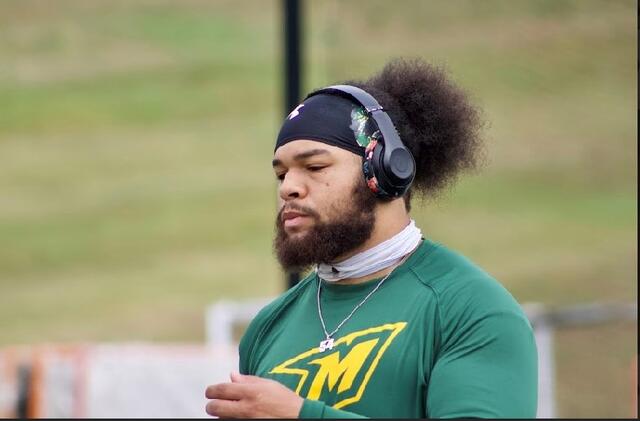 Mike Cunningham interned with Capital Rehab in Arlington, Virginia, shadowing a physical therapist and assisting patients. Cunningham of Waldorf, Maryland, is a sophomore Kinesiology major.
Nathan Tiren worked as an operations and logistics intern at JK Moving Services. He filed paperwork, answered phone calls from crews, and went on frequent job checks to make sure JK's standards were being met. Tiren is a junior Kinesiology major from Germantown, Maryland.
Nik James, a sophomore Social Work major from Westminster, Maryland, interned at the Circuit Court of Carroll County. During this internship, she gained practical experience within the judicial system and observed firsthand the workings of the Circuit Court of Maryland. She attended court hearings, trials, and proceedings to gain insight into the legal process and courtroom procedures, assisted with conducting legal research on cases, statutes, and legal precedents to support judicial decision-making. and provided administrative support to court personnel, including filing, data entry, and updating the website. She also became familiar with courtroom technology.
Nikhil Niyogi, a junior Marketing major from Bethesda, Maryland, interned in the marketing department at the Atlas Performing Arts Center in Washington D.C. During his internship, he created calendar listings and user-manual guides, as well as updated Excel spreadsheets. He also distributed flyers to promote upcoming shows and increase awareness of the center.
Payton Hayden, a junior Kinesiology major from Rising Sun, Maryland, was a youth soccer instructor at Soccer Shots and worked with children from 2 to 10 years old, coaching them the basics of soccer.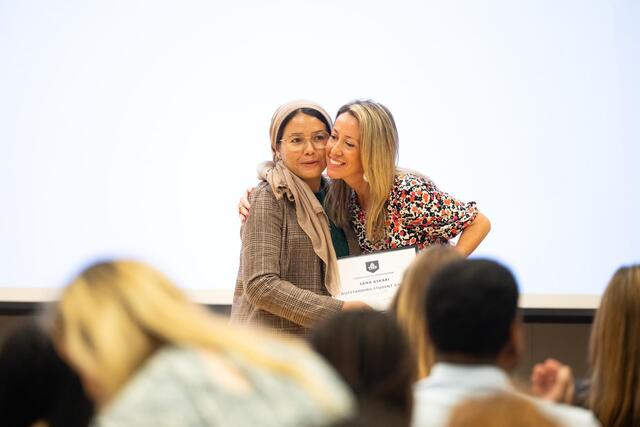 Isata Kamara, a senior Health Sciences major from Springdale, Maryland, worked at Bumblebee Pediatric Therapy in Washington, D.C., with lead occupational therapist Kim Dashefsky. She said, "We mainly focused on Constraint-Induced Movement Therapy (CIMT) and Dynamic Movement Intervention (DMI) to help regain fine motor skills on a focused body part for pediatrics."
Ryan Kryder, a junior Accounting major from Glenelg, Maryland, was an intern in the audit department at Rubino & Company. He assisted with various tasks from collecting and analyzing data to conducting financial tests.
Sana Askari of Ghazni, Afghanistan, is a sophomore Political Science and Business Administration major. She was awarded a Summer Intern Fellowship* to help fund her internship with The Fund for American Studies (TFAS). She was part of the Public Policy and Economics track and earned their outstanding student award. As part of this internship, she interned full time at the International Child Art Foundation (ICAF), where she served as a project officer and led the Global Arts Olympiad project in the Middle East, Asia, and parts of Africa. Her main responsibilities were developing databases to enhance ICAF's network of schools in these regions, supervising a mentee on research and communication methods, and coordinating and maintaining quality project implementation and execution through email and Zoom meetings.
Sergio Martin, a senior Business Administration major from Oakland, California, interned in the operations department at SmartBuilding, Inc, a construction company located in the San Francisco Bay Area. He was in charge of creating proposals and following up with clients, as well as ordering material for various projects and allocating labor with front line managers on a daily basis.
Shaylynn Murphy of Snohomish, Washington, a junior Sociology and Criminal Justice major, received an award from the Dr. Roger Casey and Robyn Allers Impact Fund, which provides financial support to first-generation college students to fund expenses related to internships, study abroad and/or research opportunities. Murphy interned with Victim Support Services, a non-profit agency based in Washington State, as a Crisis and Referral Advocate. She received extensive training with crisis intervention, the criminal and civil justice systems, and confidentiality, and assisted victims of crime with both crisis intervention and referrals to resources in their area.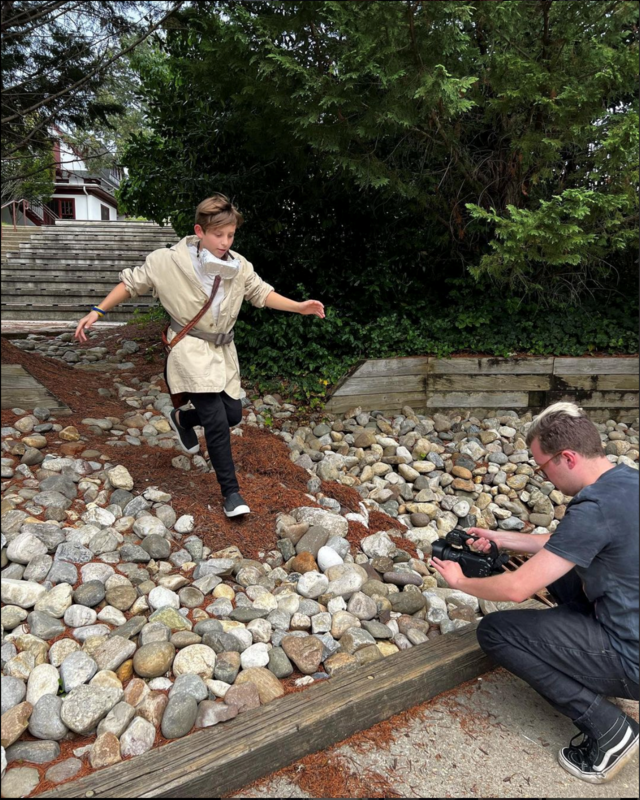 Steven Angel, a sophomore Communication and Cinema major from Arnold, Maryland, interned with Filmsters, a production company based in Annapolis, Maryland, at their two-week filmmaking summer camp for youth ages 11-17. During the internship, Angel led groups of students in creating two different short films of approximately five to eight minutes in length each, which involved pitching an idea, writing a script, coming up with props, wardrobe and a location, and shooting and editing.
Storm Womack, a senior Psychology major from Brooklyn, Maryland, interned at T.I.M.E Organization in Baltimore. Womack worked directly with a nurse practitioner and received firsthand experience, from client intakes to filling prescriptions. Womack also helped at the front desk with checking in clients and assisting them with arranging rides, housing, or securing documentation.
Tatiana Hamilton interned at the National Council on U.S.-Arab Relations in Washington, D.C., where she participated in the organization's University Student Summer Internship Program, as well as interned as a Special Programs Assistant. During this internship, she conducted her own research of the Middle East and North Africa region, attended numerous site visits to embassies, agencies, and other organizations that deal with the Middle East, and assisted with coordinating and organizing a number of events for the Council. Hamilton was a Summer Intern Fellowship recipient.* Hamilton is a senior Arabic and Middle Eastern Studies and Political Science major from Laurel, Maryland.
Zoey Hunter, a junior Cinema major from Pennsauken, New Jersey, interned as a video editor at Heat Dance, where she was responsible for editing dance videos, as well as creating social media reels.
Read more about summer 2023 internships: